Our Round the World Itinerary: 11 countries in 12 months!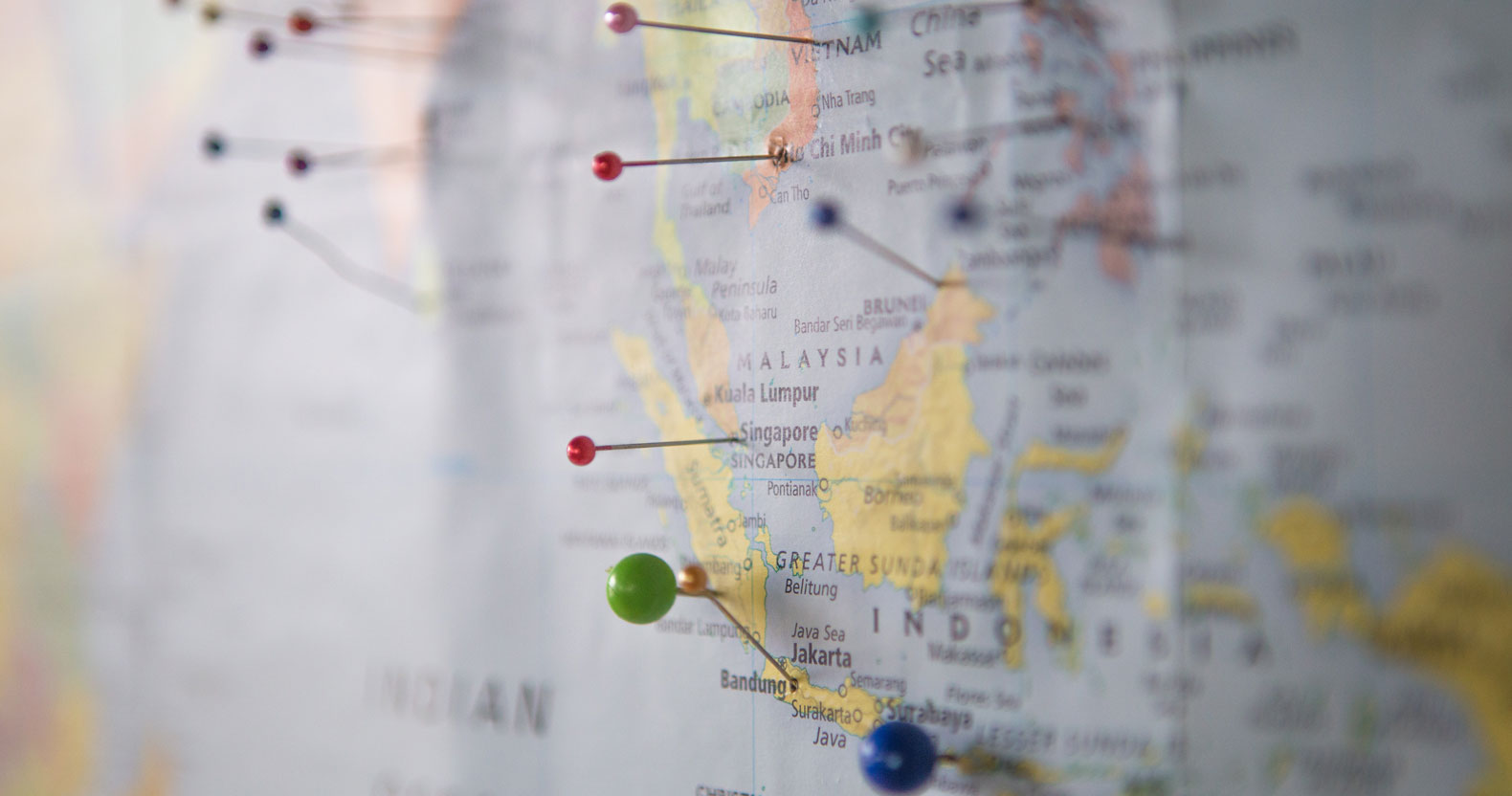 This post might contain affiliate links, which means we may receive a small commission on purchases made through these links, at no additional cost to you.
This is the last blog that we're posting before departing on our yearlong holiday! We've therefore decided to share our round the world itinerary with you. We'll be visiting (at least) eleven countries on three continents in the twelve months that we're planning to be on the road.
1. New Zealand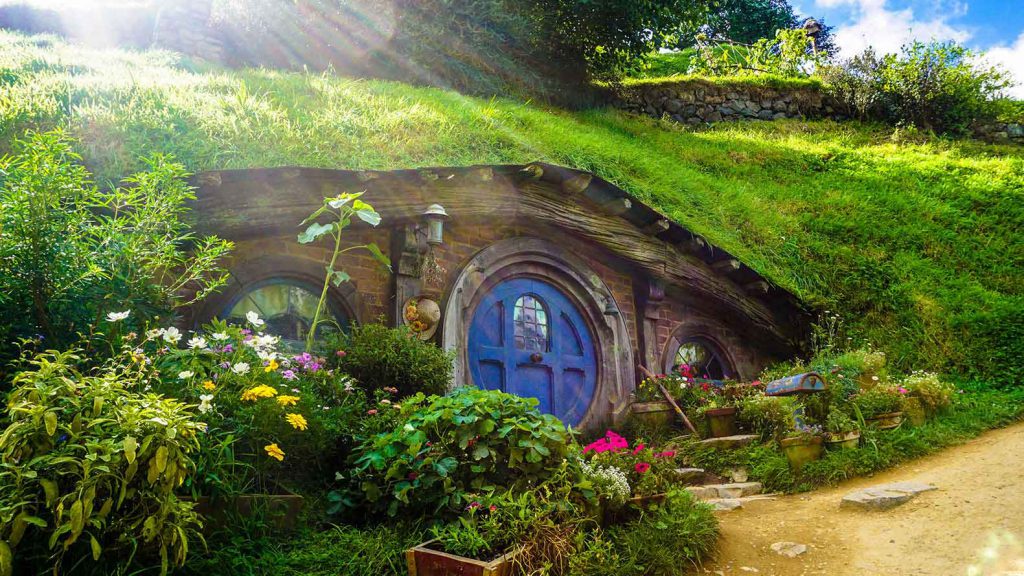 Our first stop is New Zealand! We are really looking forward to visiting this country all the way on the other side of the planet. Geert even expects this to be the highlight of our trip, so hopefully all other countries after it won't disappoint!
Since New Zealand is the first destination in our round the world itinerary, it's the country we've put the most research in so far. We're going to visit both the North Island and the South Island in a total of five weeks.
We're starting in Auckland, but won't be staying there for a long time. You don't visit New Zealand for its cities, so we'll be leaving for the countryside immediately. After touring the Bay of Islands, the Coromandel peninsula and the center of the North Island, we'll be taking the ferry from Wellington to Picton. In the South Island we'll be making a counterclockwise tour, ending in Christchurch.
For our New Zealand itinerary, we're most looking forward to swimming with dolphins, visiting glow worm caves, seeing the Lord of the Rings movie set, whale watching and hiking on a glacier.
We've rented a camper van, so we'll be camping for five weeks. Something Geert is looking forward to, but might be a bit challenging for me, haha!
2. Thailand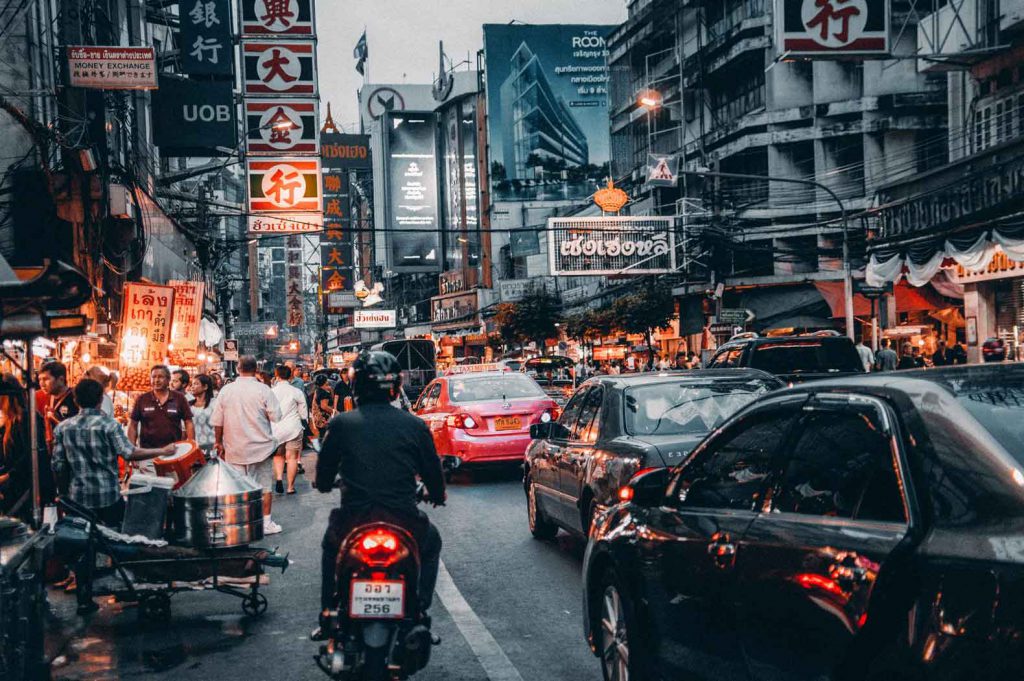 From Christchurch we'll be flying into Bangkok, where we'll meet up with our friend Dorien, for three weeks of sunshine, beaches and relaxation in the south of Thailand. We'll fly out to Krabi and travel back to Bangkok overland, visiting Khao Sok National Park, Koh Tao and Hua Hin on the way.
After dropping Dorien off in Bangkok, we'll continue on north towards Chiang Mai. We're planning to spend another three weeks discovering the North of Thailand, making it a total of six weeks in Thailand.
Our highlights for Thailand are the Khao Sok jungle tour, driving the Mae Hong Son loop and learning how to dive.
3. Laos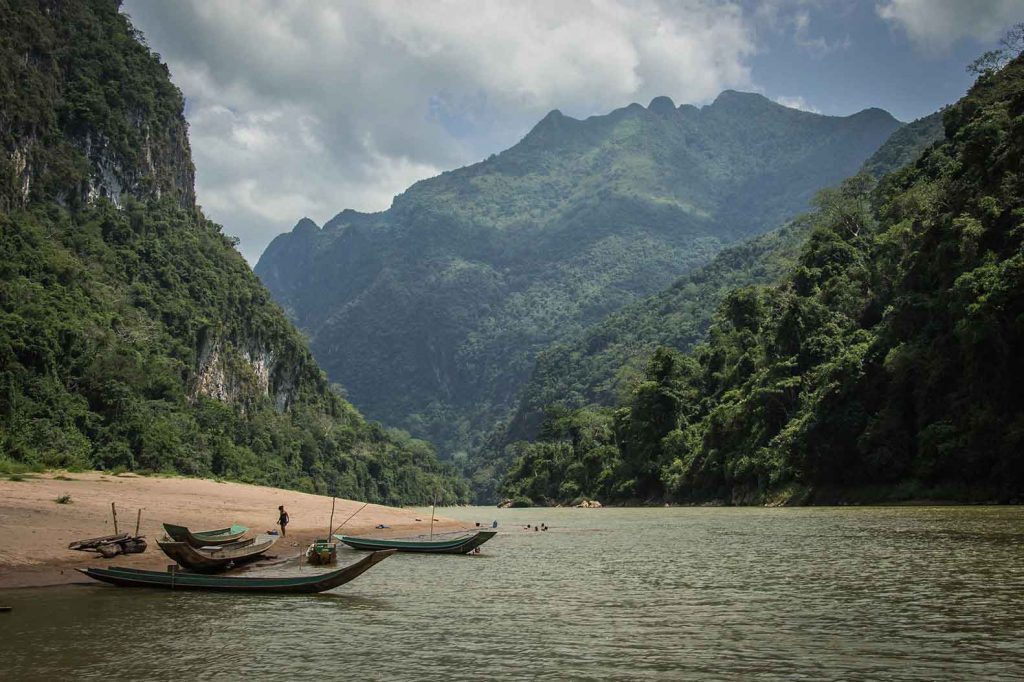 Next up in our round the world itinerary is Laos. We'll take the two-day slow boat journey from Chiang Khong across the border to Luang Prabang. From Luang Prabang we'll travel down south in about three weeks, all the way to the 4000 Islands region.
There aren't any specific highlights in Laos on our rond the world itinerary. What we're most looking forward to is getting off the tourist trail and enjoying the laid back atmosphere of the Laotian countryside. We'll probably pass through Vang Vieng, Savannakhet and Pakse on our way south.
4. Cambodia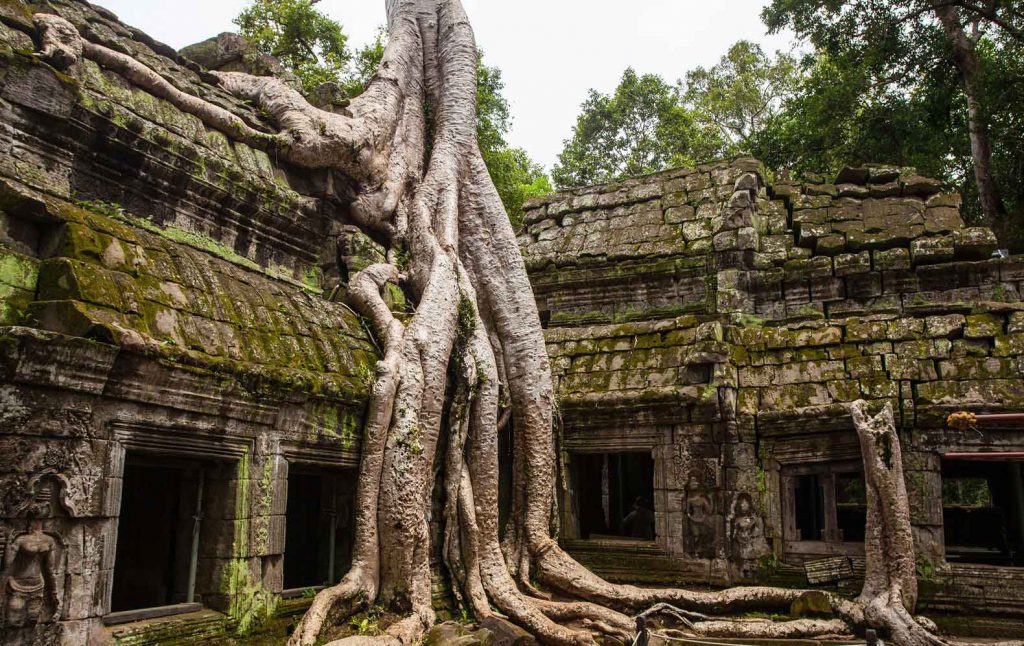 There was never any question of whether Cambodia should be part of our round the world itinerary. How could you not visit Angkor Wat when you're backpacking through Southeast Asia?
Visiting Cambodia is also a good opportunity to learn about this country's horrible history under the reign of the Red Khmer. Something we know surprisingly little about, considering how recently this all played out.
It's probably also nice to get back to the coast and relax at the beach after spending two months in the Asian inlands.
5. Vietnam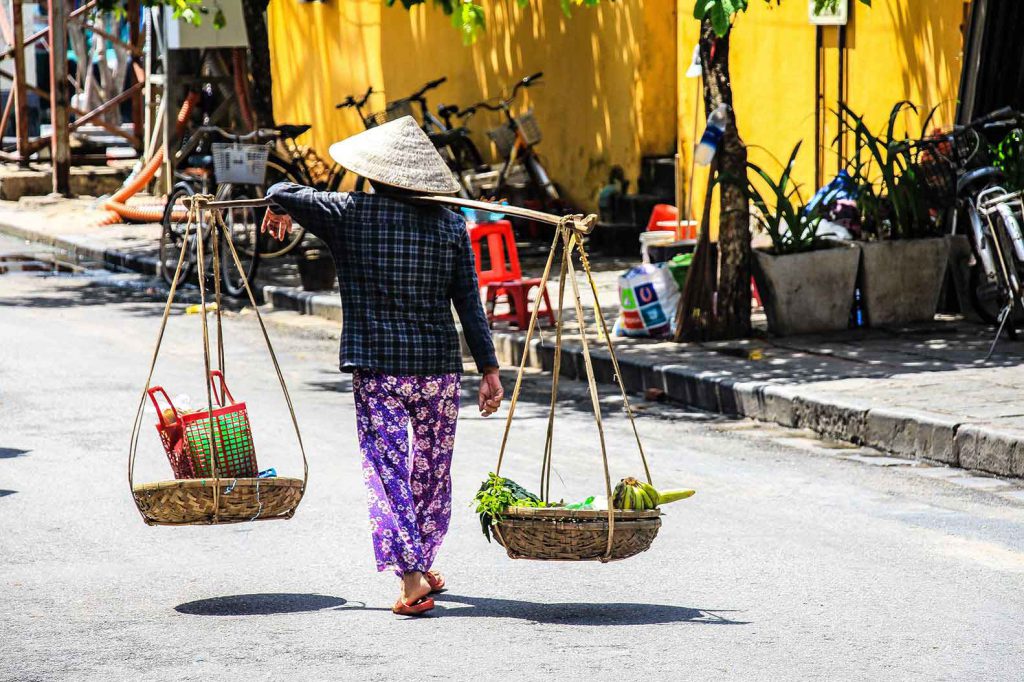 Vietnam is one of the countries that I'm looking forward to most on our round the world itinerary. The many interesting places to visit, beautiful nature and delicious food; I can't wait!
The cosy atmosphere in Hoi An, the stunning nature around Ninh Binh, the limestone karsts of Ha Long Bay, the rice terraces around Sapa; there are almost too many highlights to list here!
Since we're coming from Cambodia, we'll be crossing Vietnam from south to north. Our final stop in Southeast Asia will probably be Hanoi. Next, it's on to South America!
6. Colombia
After being on the move for five months, we've chosen Colombia as the country to settle down for a couple of weeks. We'll be taking some much needed Spanish classes, so we'll get around easier in South America.
Many backpackers consider Colombia to be the highlight of their South America itinerary, because of the beautiful nature and friendly locals. My mother will also be visiting us here, which is a definite plus!
7. Ecuador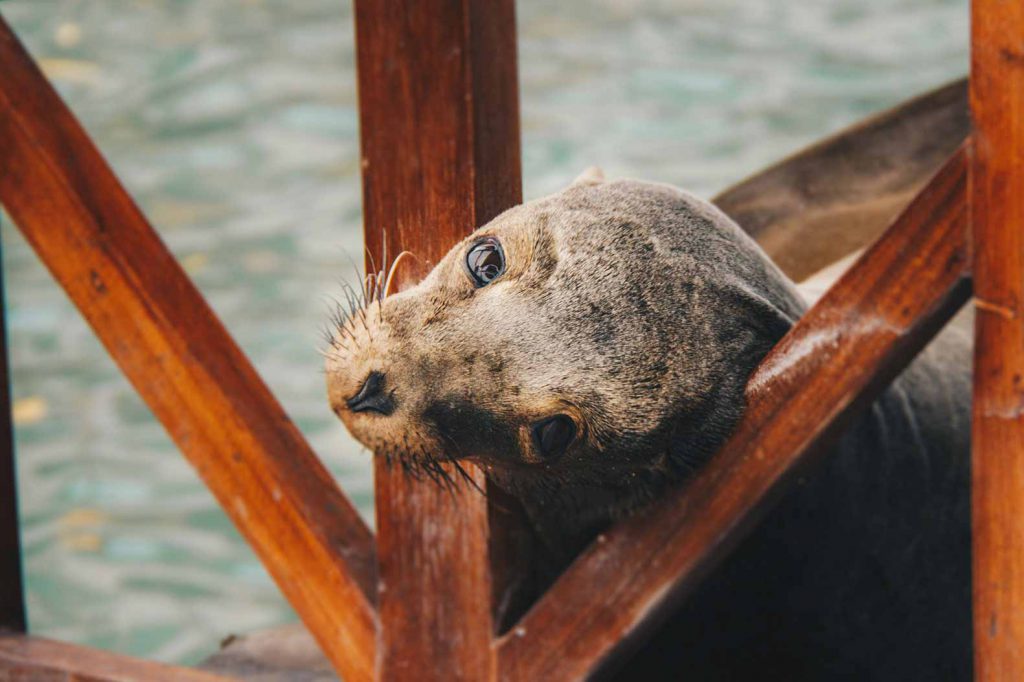 We haven't really done much research on Ecuador yet. It's sandwiched between two of the countries that we're really looking forward to (Colombia and Peru), but isn't a destination that you hear many people about.
The only thing we definitely want to do is visit the Galapagos Islands. Although crazy expensive, we don't want to miss out on this once in a lifetime experience, while we're so close by!
8. Peru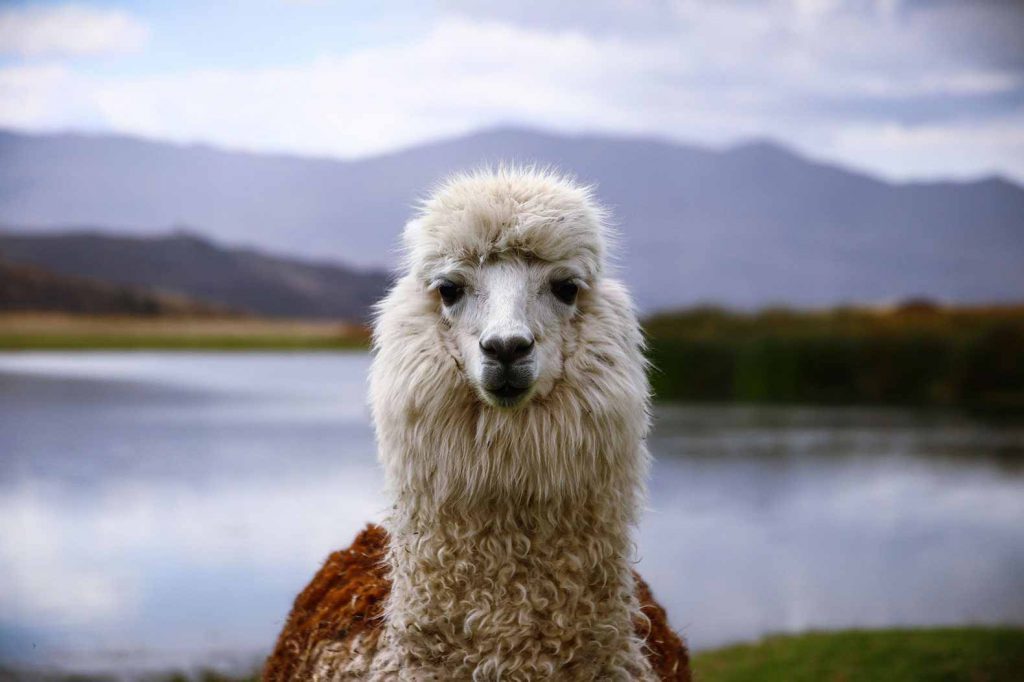 Next, it's on to Peru, land of the Inca's. Of course we'll be visiting Machu Picchu while we're there. However, we still need to decide on whether we'll be walking the full Inca trail or opting for the less intensive two-day trek.
Besides visiting Machu Picchu, we're also looking forward to taking a tour of the Amazon jungle and visiting the Nazca lines and Colca Canyon. Geert's parents will be joining us in Cusco to spend a week together in the Sacred Valley.
9. Bolivia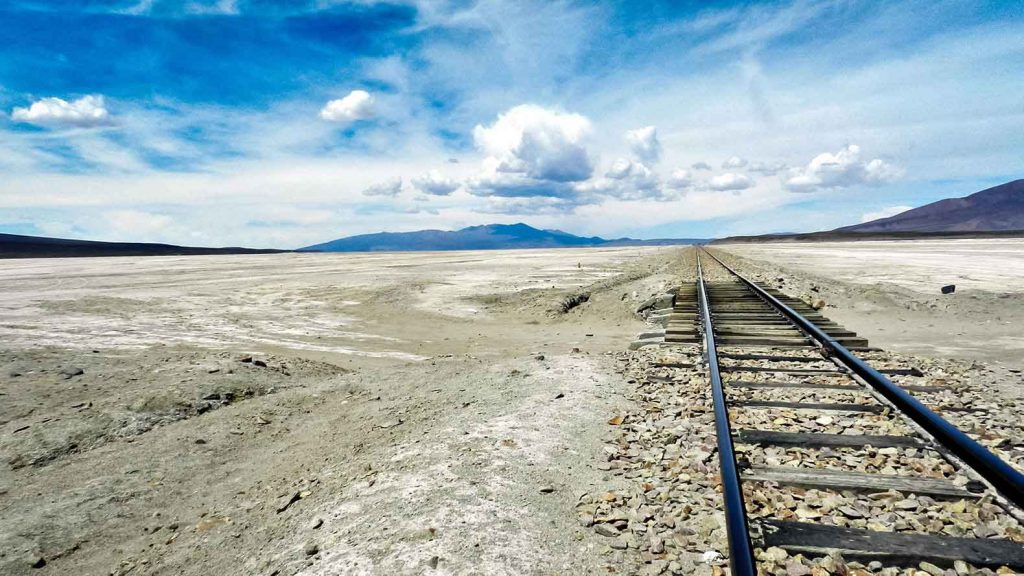 After saying goodbye to Geert's parents, we'll be crossing the border to Bolivia at Lake Titicaca. This is another country that we've read many great things about from other bloggers.
Even though it's the poorest country in South America, it's packed full of amazing culture and nature waiting to be discovered. Especially the Salar de Uyuni should be an amazing place, that is a definite must on any round the world itinerary!
10. Chile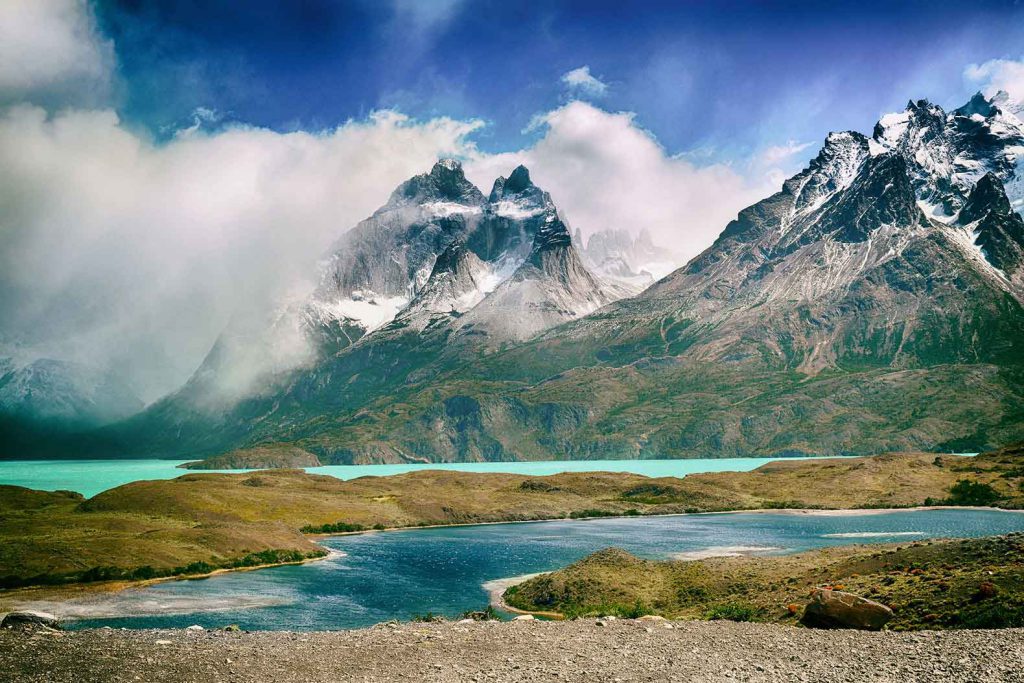 After Bolivia, we've got a lot of distance to cover in order to reach Patagonia, the final destination of our round the world itinerary. We'll be following the Andes mountains south, passing the Atacama Desert, Valparaiso and Puerto Montt on the way.
We're not really sure what to expect of Chile, as we've heard both very positive as well as very negative stories about it. It's a destination with a much more European vibe, which might or might not be a good thing after being away from Europe for such a long time!
Once we reach Patagonia, we're planning on spending some time at the Torres del Paine National Park to marvel at the mountains, lakes and glaciers.
11. Argentina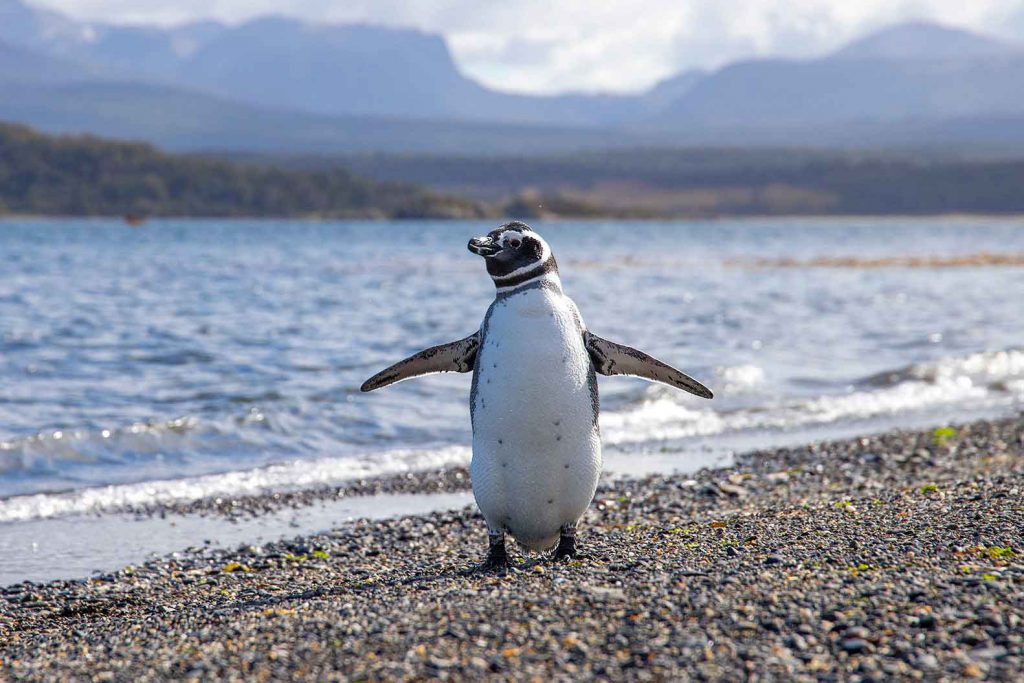 As the Patagonia region spans across both Chile and Argentina, there are also some places in Argentina on our round the world itinerary. Most notably El Chaltén and Perito Moreno. Our final stop will be Ushuaia, the most southern city in the world.
What's next?
We should reach "the end of the world" around New Year, meaning there'll be about two months left before we return home to The Netherlands.
What we're going to do in those two months, we don't know yet. But we like the feeling of having some time at the end of our plans that we can fill in later. For sure, we will add some new places on our bucket list as we travel!
Not tired of reading yet?
In case you missed it, you can check out some of our previous posts to find out why we decided to travel the world and how we've prepared for long term travel.
Pin it for later!
Hi, my name is Sandra and I'm half of the traveling couple that makes up Bus stops & Flip-flops. I'm finally living the dream by traveling the world with my husband Geert. My other hobbies are eating good food, dancing and sleeping in. Did you enjoy reading my blog post? I'd love it if you leave a comment!
---
---