Rotorua: things to do for a three day stay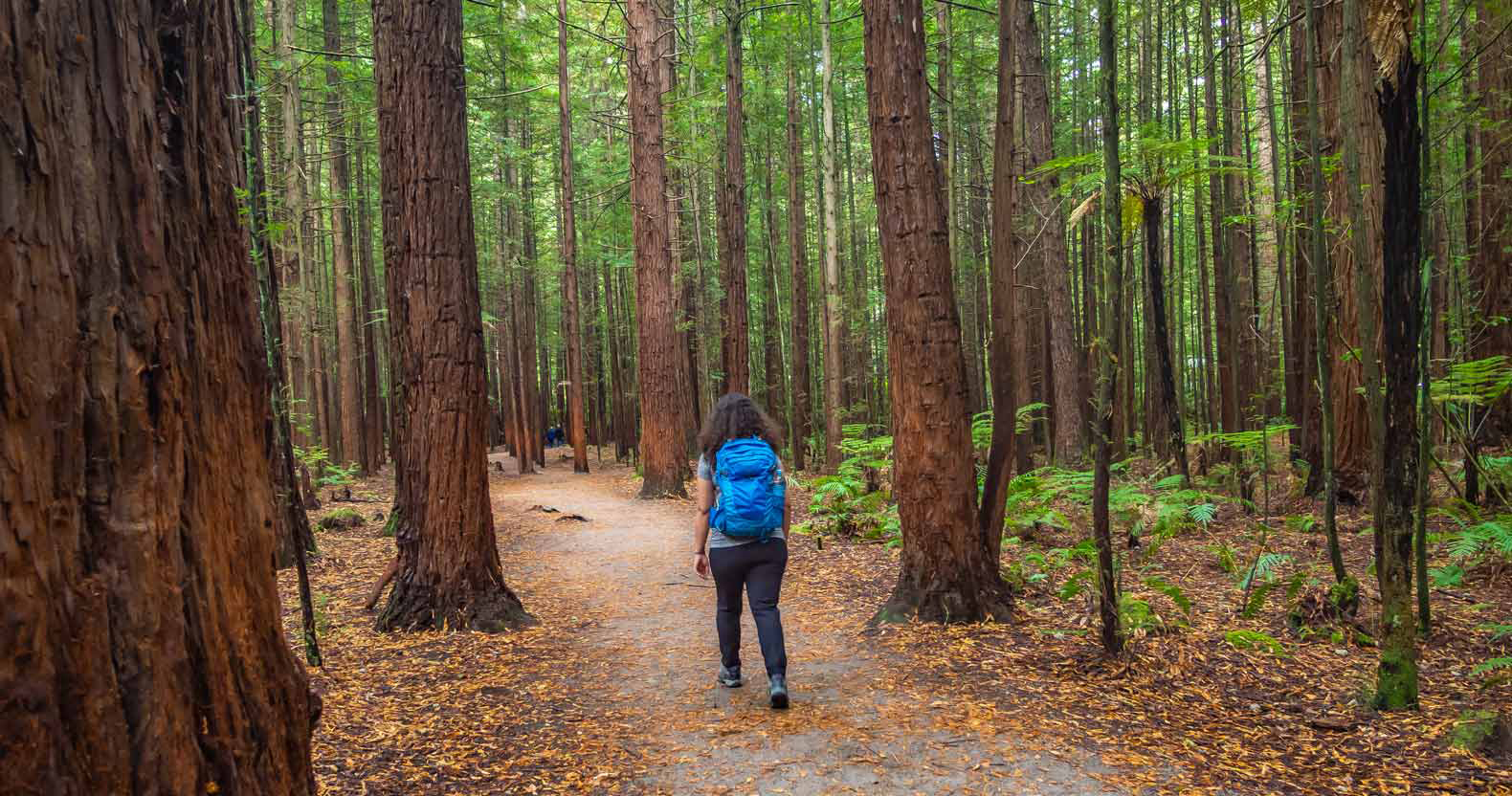 This post might contain affiliate links, which means we may receive a small commission on purchases made through these links, at no additional cost to you.
Rotorua is the place to be on the North Island. With about 55.000 inhabitants, it's quite a sizeable town for New Zealand standards. It sits in the middle of New Zealand's most dynamic geothermal area, is a hot spot for Maori culture and has plenty of shops and eateries to keep you busy.
Not only that, it's also centrally located between some of the North Island's major tourist attractions. This makes it the perfect base to spend three to four days exploring. We've put together a list of things to do in Rotorua and its surrounding areas, that takes you past all the highlights for a diverse stay.
1. Explore a geothermal park
You can't go to Rotorua without visiting at least one of the many hot springs, geysers and mud pools in the area. Hidden between the forests surrounding Rotorua are several geothermal parks, where you can admire the otherworldly volcanic landscapes. We promise it'll be nothing like you've ever seen before.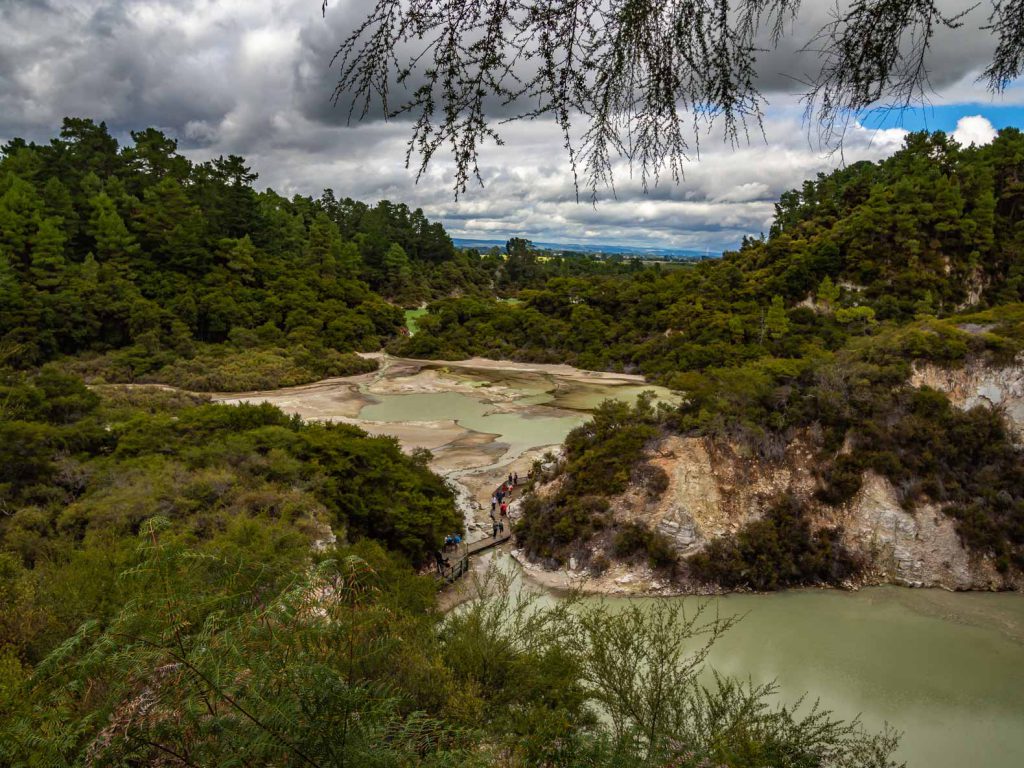 It's incredible how these impressive sites exist just minutes from town. No wonder you'll get a whiff of rotten eggs every now and then wherever you are in Rotorua!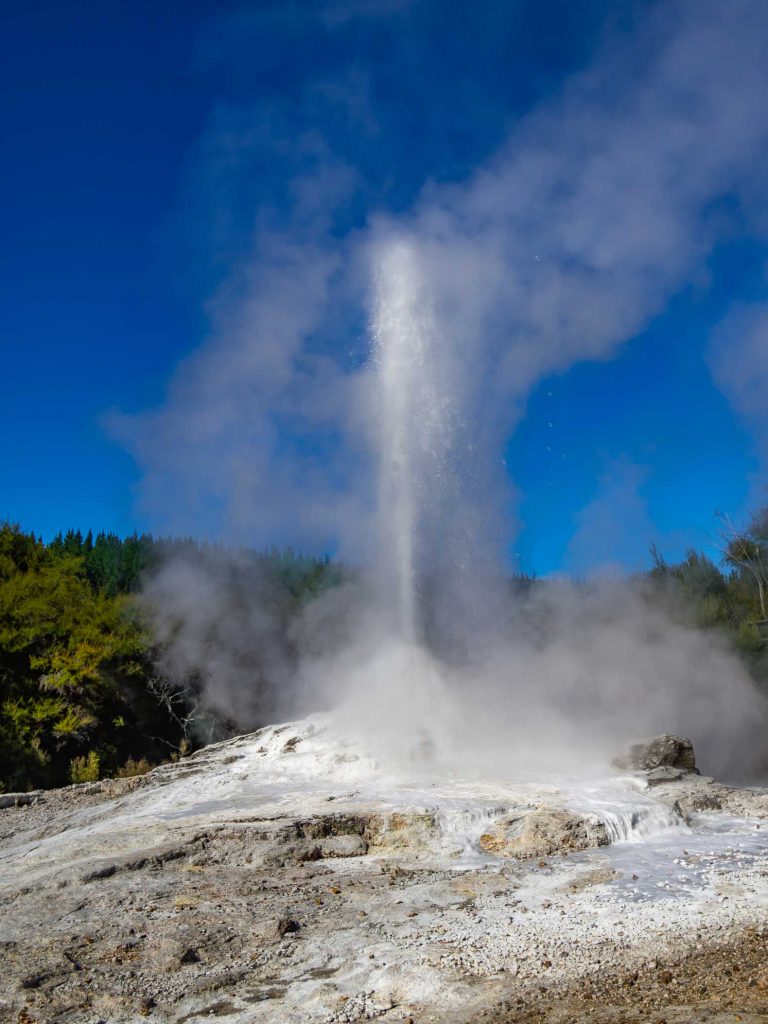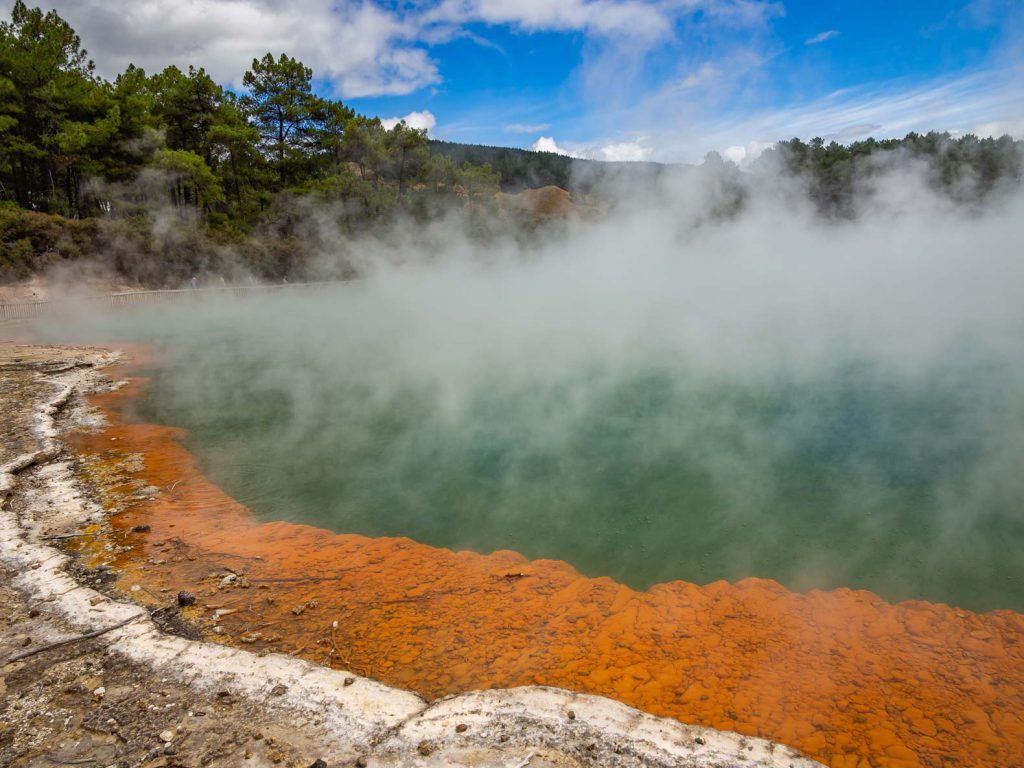 Unfortunately, visiting a geothermal park does com with a price tag. Entrance fees range between $32,50 (Wai-o-Tapu) and $56,00 (Te Puia) for a standard entry. Extras such as a guided tour will quickly send that number over $100.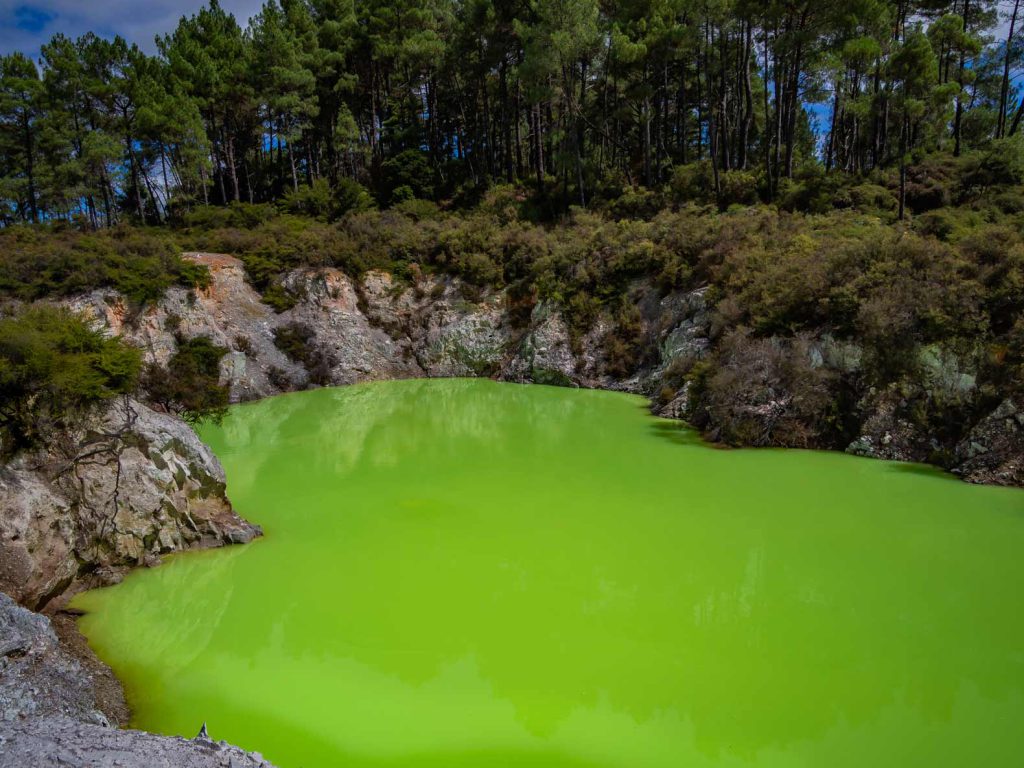 If your budget doesn't allow you to visit one of the parks, there's also a free (though much less impressive) option. Right in the centre of Rotorua, Kuiran Park features a free geothermal area, with some larger and smaller hot springs and mud pools. If you don't mind the smell, it's actually a nice lunch spot.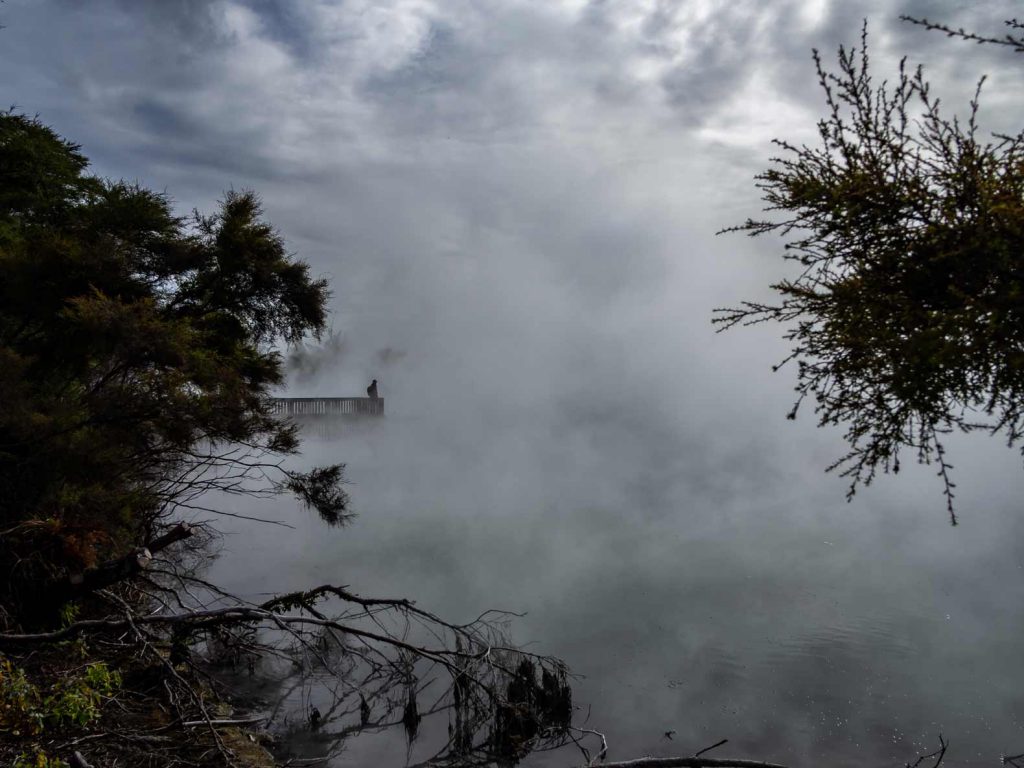 2. Relax at the lakes
The city of Rotorua is surroundend by many lakes. There are 18 lakes in the direct vicinity to be exact. This means there's plenty of opportunity to spend a day relaxing, swimming, walking, kayaking or even fishing.
Lake Rotorua is the largest lake, and is also the most easily accessible, as the city is built right on its shores. There is a small island in the center of the lake, which is an important place in Maori legends. The lake is also a popular trout fishing location.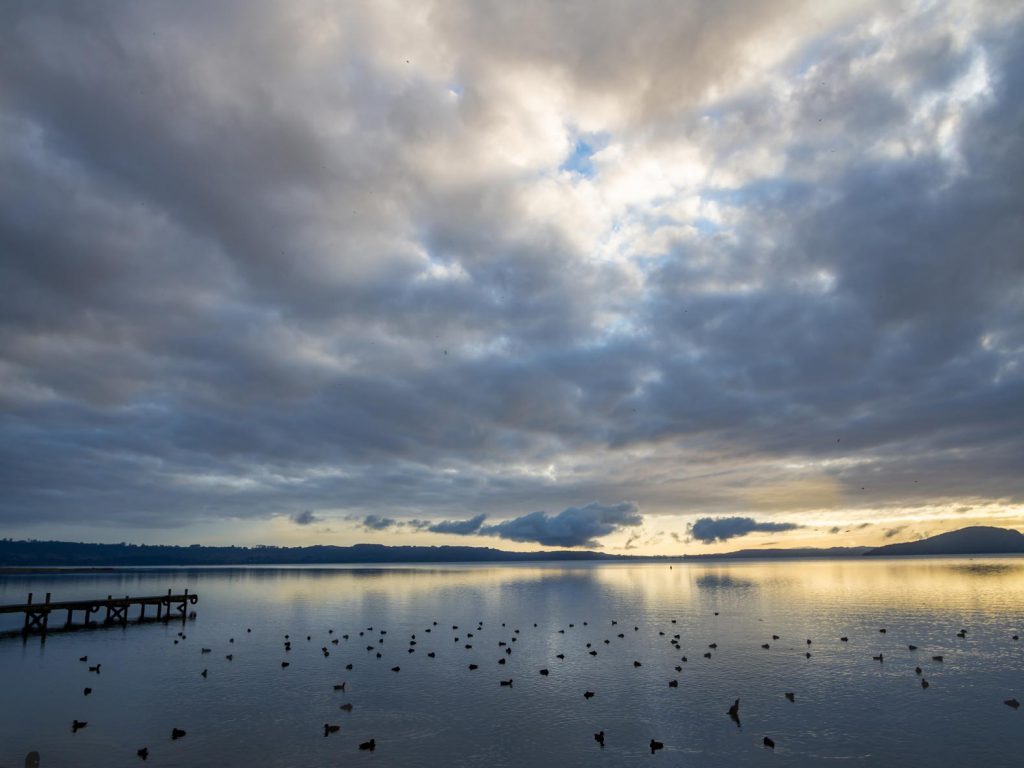 Other popular lakes to visit are Lake Tikitapu (also known as Blue Lake, nice for swimming, kayaking and picnics), Lake Tarawera (scenic walks with beautiful views and picnic spots) and Lake Rotomahana (fishing and geothermal boat cruises).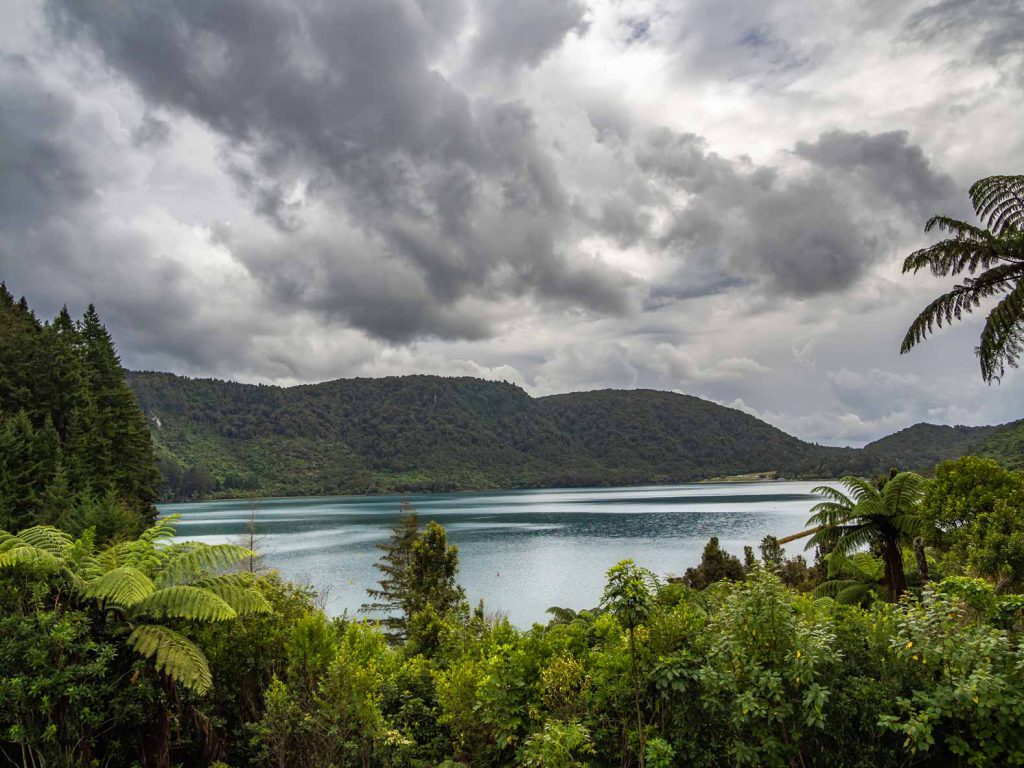 3. Visit Hobbiton
As you might well know, Peter Jackson's The Lord of The Rings and The Hobbit were filmed in New Zealand. The small town of Matamata, just an hours drive from Rotorua, was granted the honour of hosting the movie set for Hobbiton.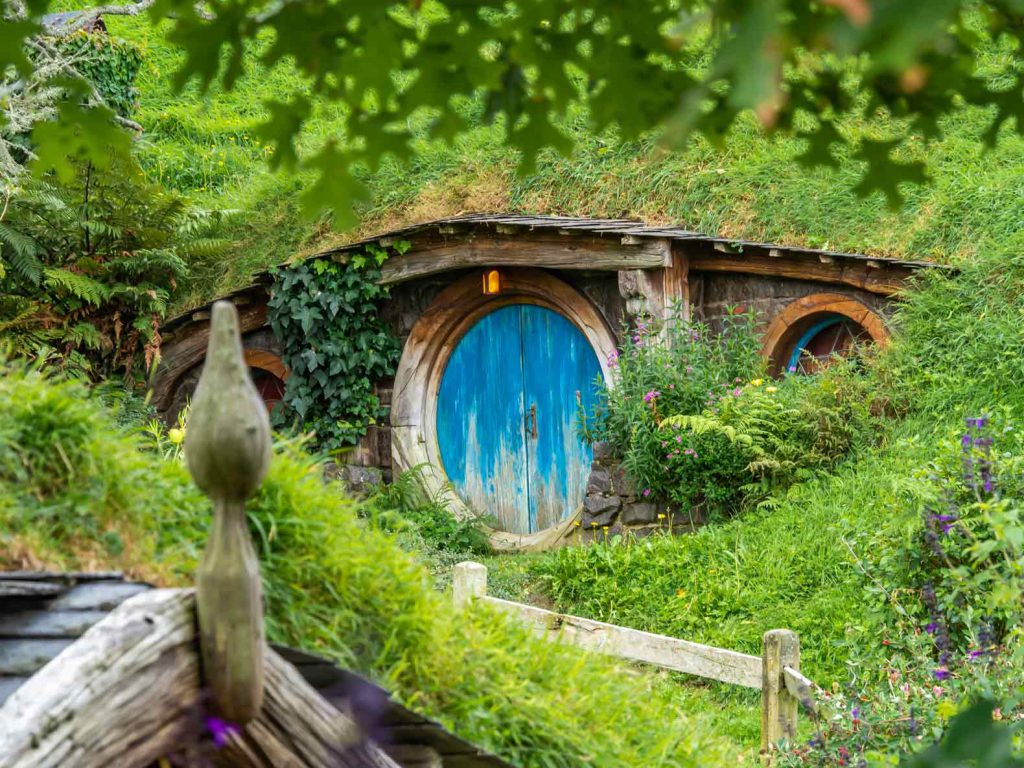 The movie set can only be visited by guided tour, and it's quite the touristic spectacle. From the ticket office, aptly named "The Shire's Rest", every 10 minutes, a group of about 30 tourists is loaded onto a bus and driven to the filming site for a one hour tour through the village.
The tour is quite informative and gives you insights into the processes behind selecting the filming location, preparing the movie set and the forced perspective used on camera. The tour ends with a complimentary drink at the Green Dragon Inn.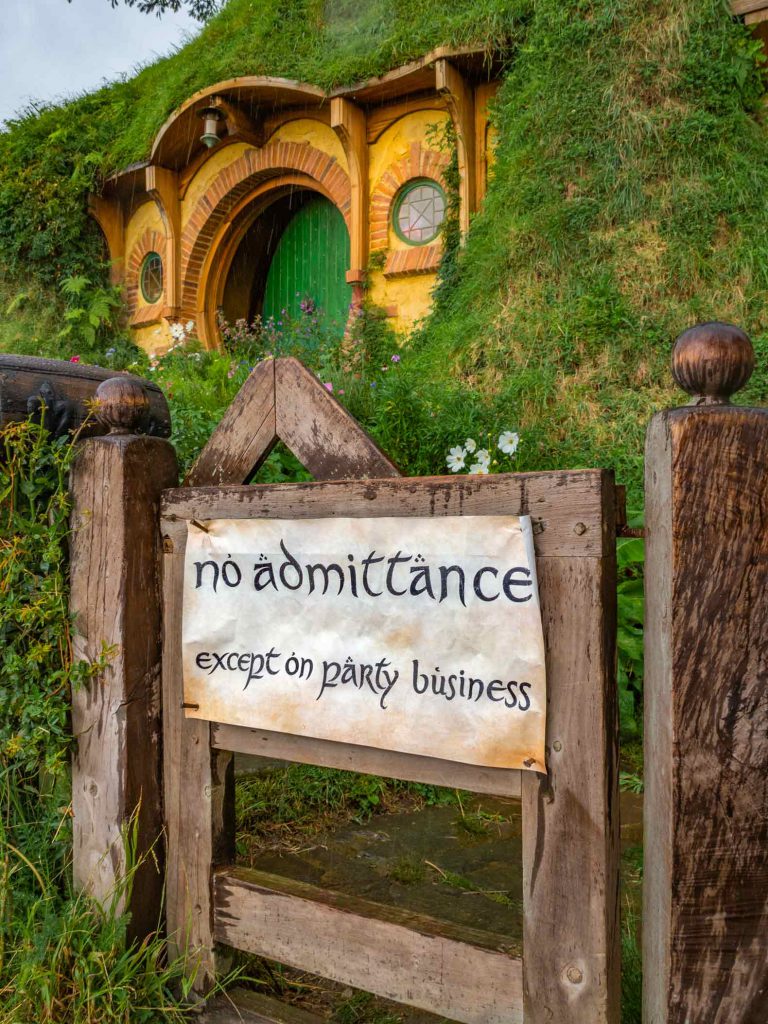 Although we enjoyed ourselves a lot, this tour is a trip for fans of The Lord of The Rings. Is it touristy and overpriced? Yes. Would we do it again? Yes.
Can't get enough of The Lord of The Rings? There are film sites you can visit scattered across New Zealand, such as Mount Doom, Helms Deep and the Pelennor Fields. In Wellington, you can also take a tour through the workshop of Weta, the company that has created all the costumes and props for the movies.
4. Walk in the Redwood Forest
The Whakarewarewa Forest, mere minutes from central Rotorua, makes for an excellent (half) day out in the woods. The forest was originally planted as an experiment to find out wich types of trees could be grown for timber. Over 170 different tree species were planted here. Nowadays the stretch of Californian redwoods is the forest's major draw, though there are still other trees and plants around.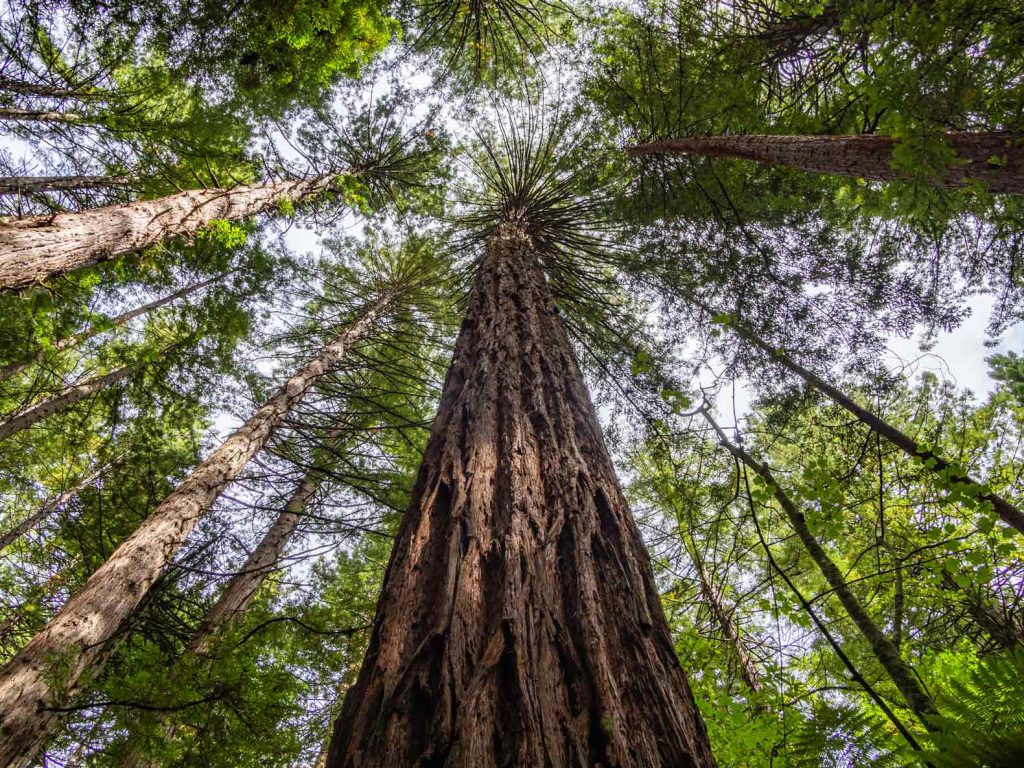 There are several very nice walking tracks of various difficulties, ranging from a half hour stroll on a weelchair accessible path, to a full day hike up and over the hills. There's even a 700 meters long walkway high above the ground, in the form of 28 wooden suspension bridges between the redwoods (be prepared to shell out $29 though).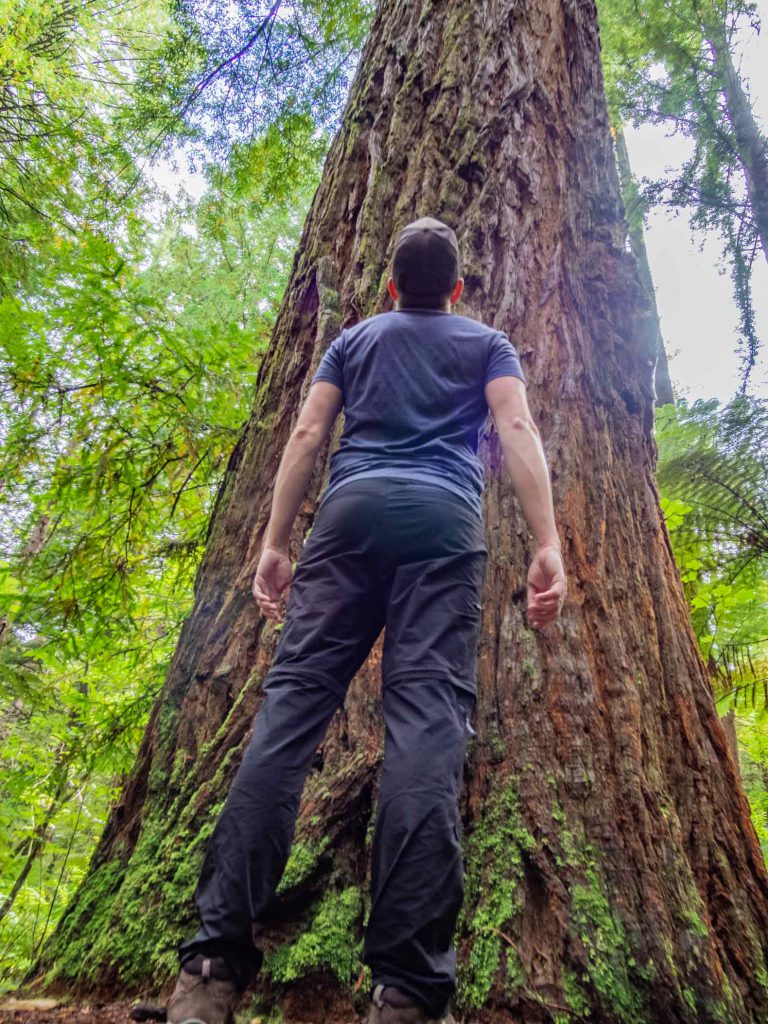 Another popular activity in the Whakarewarewa Redwood Forest is mountain biking, with around 130 kilometers of trails available. And you can even discover the forest on horseback. This makes the forest a great destination for everyone, from couch potatoes to thrill seekers!
5. Marvel at the Waikato River
The Waikato River is the longest river in New Zealand, and it's amazing. It starts on Mount Ruapehu, in Tongariro National Park, and makes its way via Lake Taupo all the way up north to Port Waitako, just south of Auckland.
For the most part, this is a peaceful journey; however, there are two points along the river that show you the incredible force of the massive amounts of water that flow through this river.
The Huka Falls are located just north of Lake Taupo, a one hour drive from Rotorua. Here, the river, which is normally 100 meters wide, passes through a natural gorge of just 15 meters wide. The result is a spectacular, thundering waterfall. There are a few viewing points beside the waterfall, but you get the best views from the pedestrian bridge, which is built right accross the waterfall.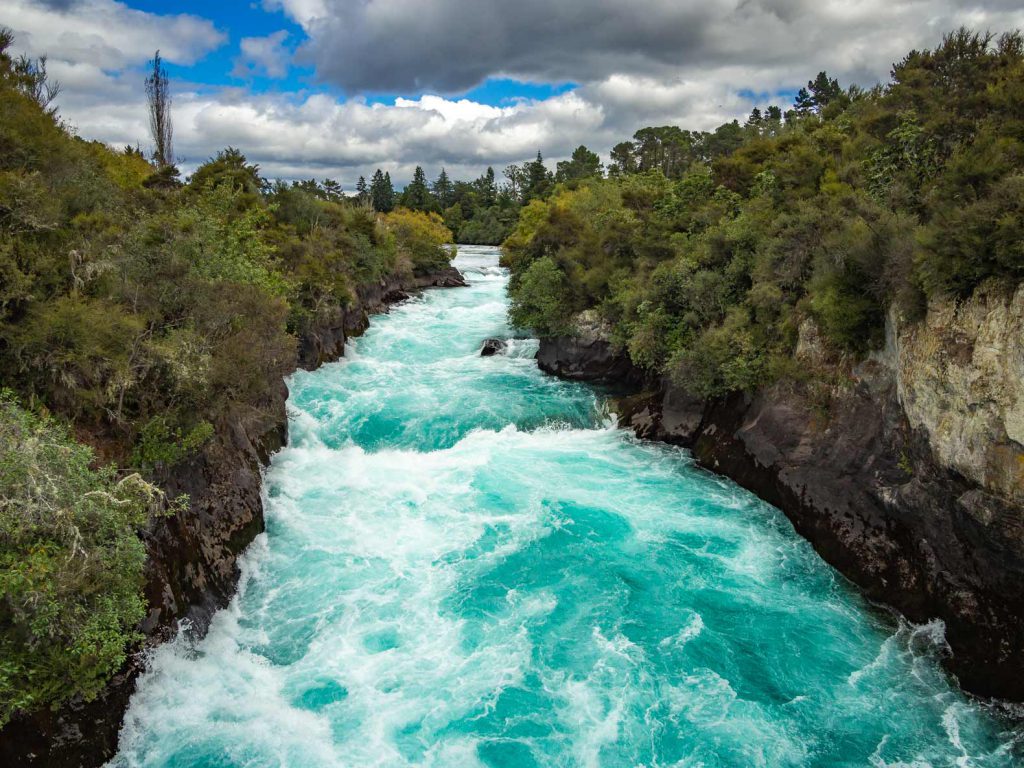 About 10 minutes further up north, so at about 50 minutes from Rotorua, the river shows its force once more. A dam was built in the Waikato River at the Aratiatia Rapids, which reduces it to a small stream. However, at four set times per day, the floodgates are opened to release thousands of liters of water into the narrow gorge. Get there in time and watch the water level gradually rise to its former glory.
Did you know? The Aratiatia Rapids were featured in The Hobbit, for the scene where the dwarves float down the river hidden inside wooden barrels.
So there you have it, our favorite things to do in Rotorua for a three to four day stay. Heading up north after your visit to Rotorua? Why not check out our roadtrip through Northland next?
Pin it for later!
Hi, my name is Sandra and I'm half of the traveling couple that makes up Bus stops & Flip-flops. I'm finally living the dream by traveling the world with my husband Geert. My other hobbies are eating good food, dancing and sleeping in. Did you enjoy reading my blog post? I'd love it if you leave a comment!
---
---