Nong Khiaw: rural Laos at its best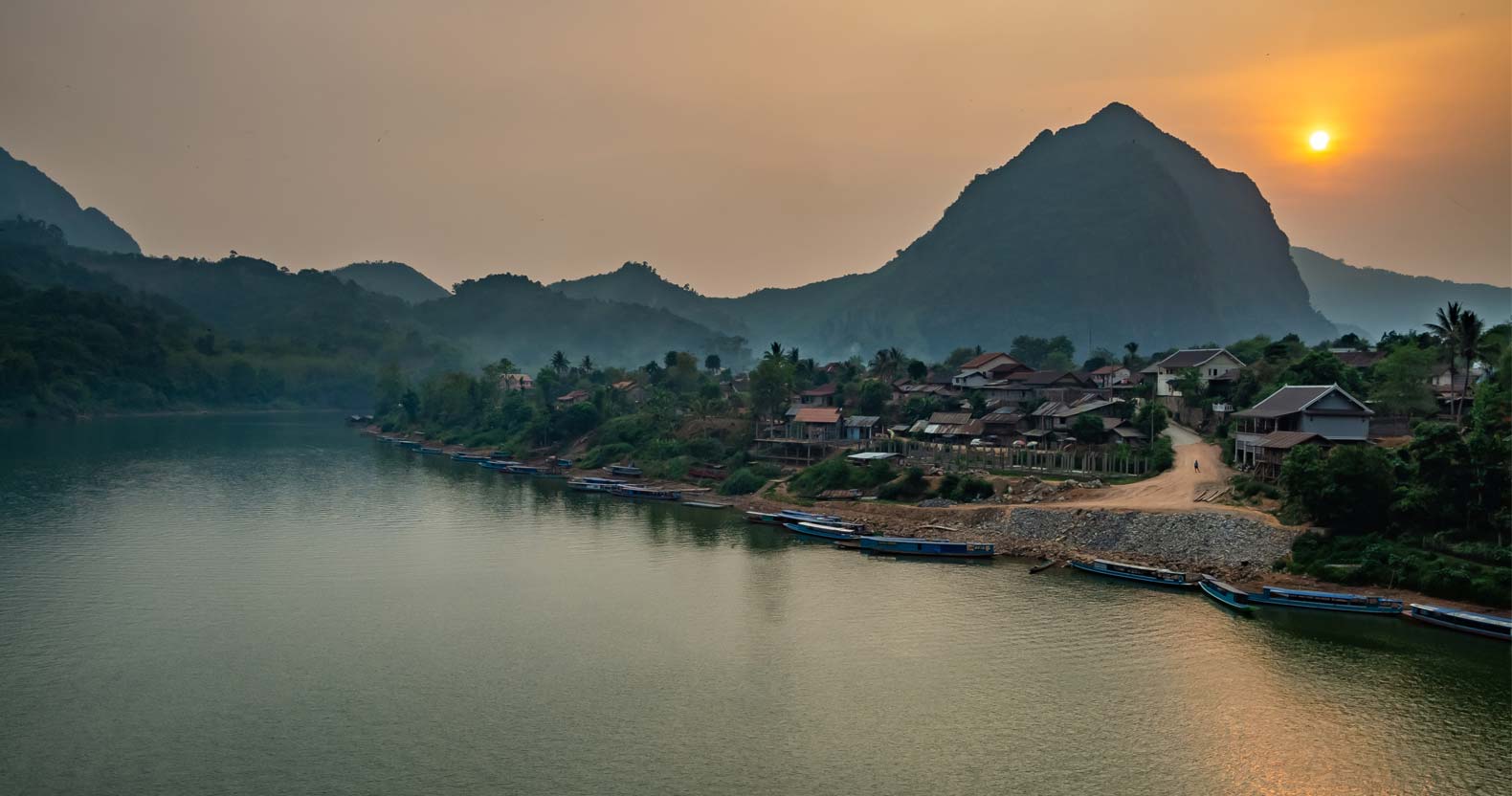 This post might contain affiliate links, which means we may receive a small commission on purchases made through these links, at no additional cost to you.
Not many people find their way to Nong Khiaw. Why this small town in the north of Laos isn't on every tourist's itinerary is a mystery to us. But we're sure happy about it! Because this means that you still get a chance to experience rural Laos at its best.
There aren't a whole lot of things to do in Nong Khiaw. It's a quiet town, separated in half by the Nam Ou river.
On one side of the bridge, you'll find the restaurants, guesthouses and travel agencies. This is where most people find their accommodation and spend their days. This is also where you get the most spectacular views of the river and the surrounding mountains.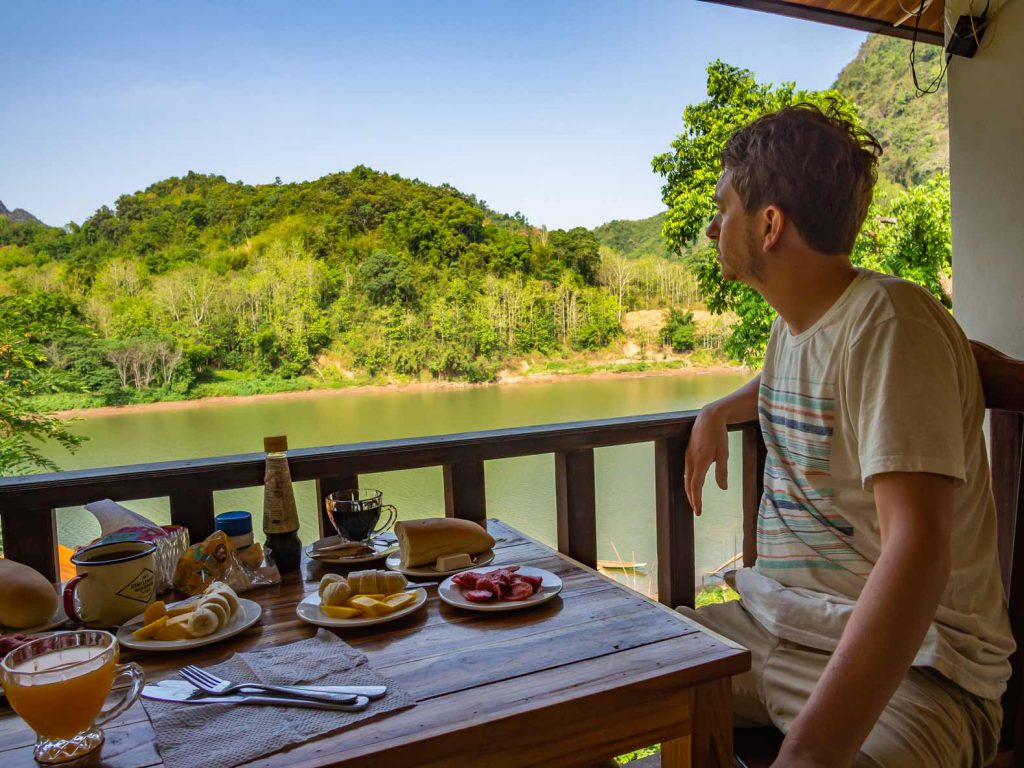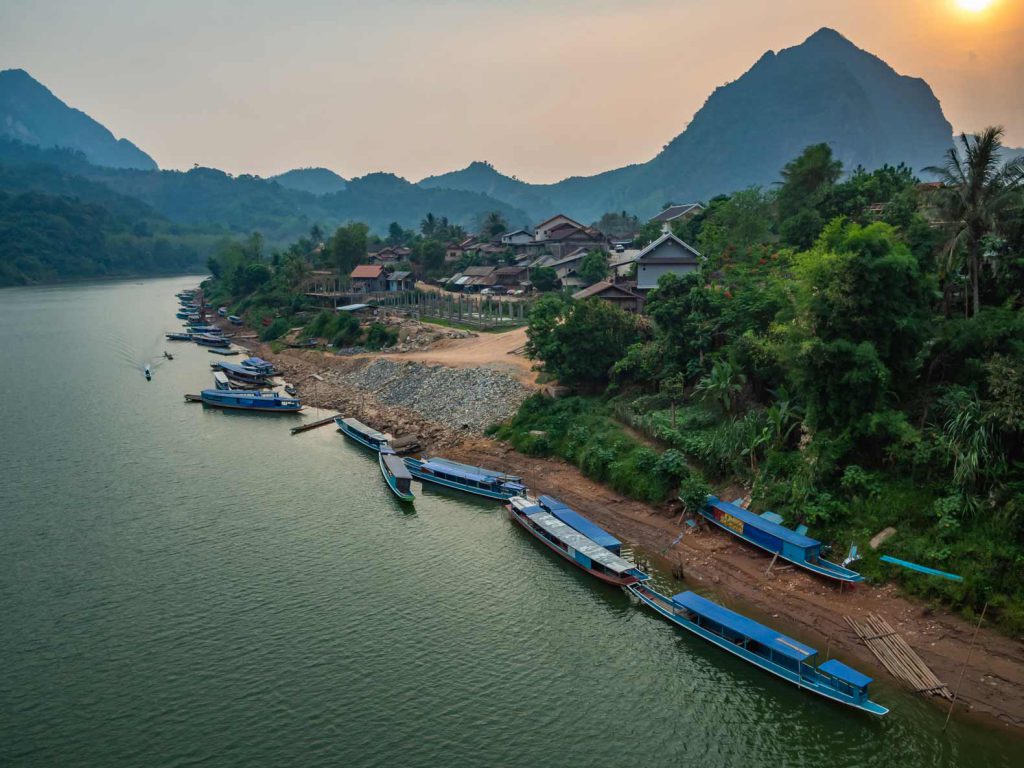 The other side of the bridge, however, is where the magic really happens. This is the part of the village where the Laotians themselves live, eat and work. This is where you'll find children cycling on the unpaved roads and swimming in the river, women taking their baskets of produce up the river in small paddle boats and young girls getting their hair done in one of the many salons.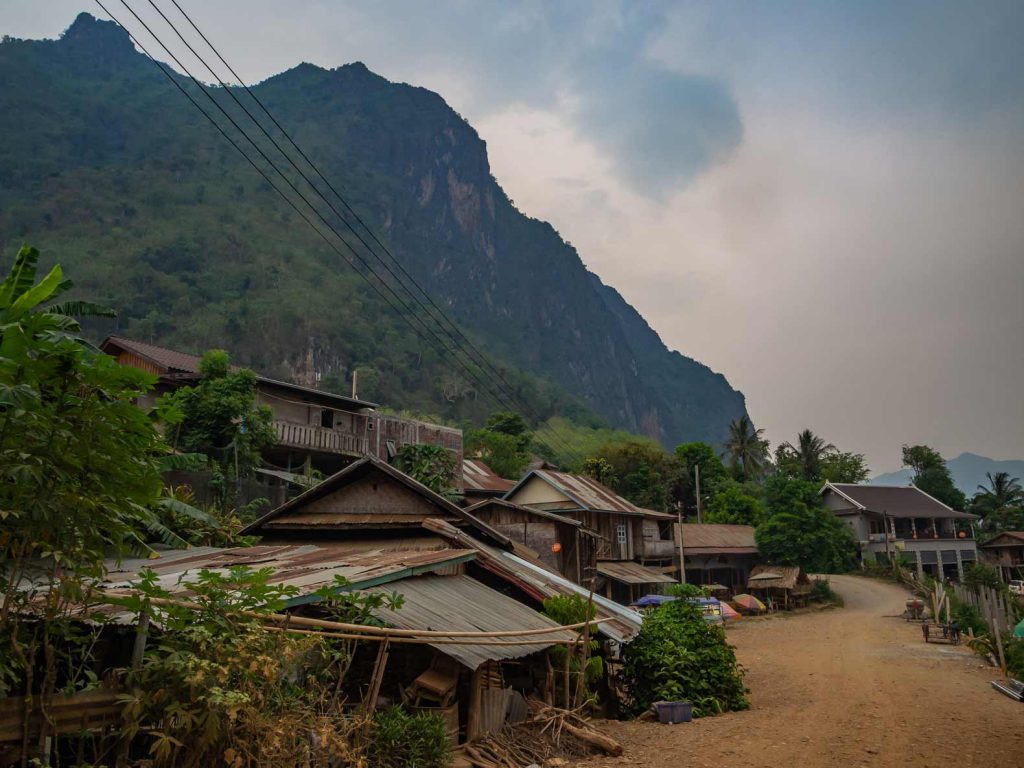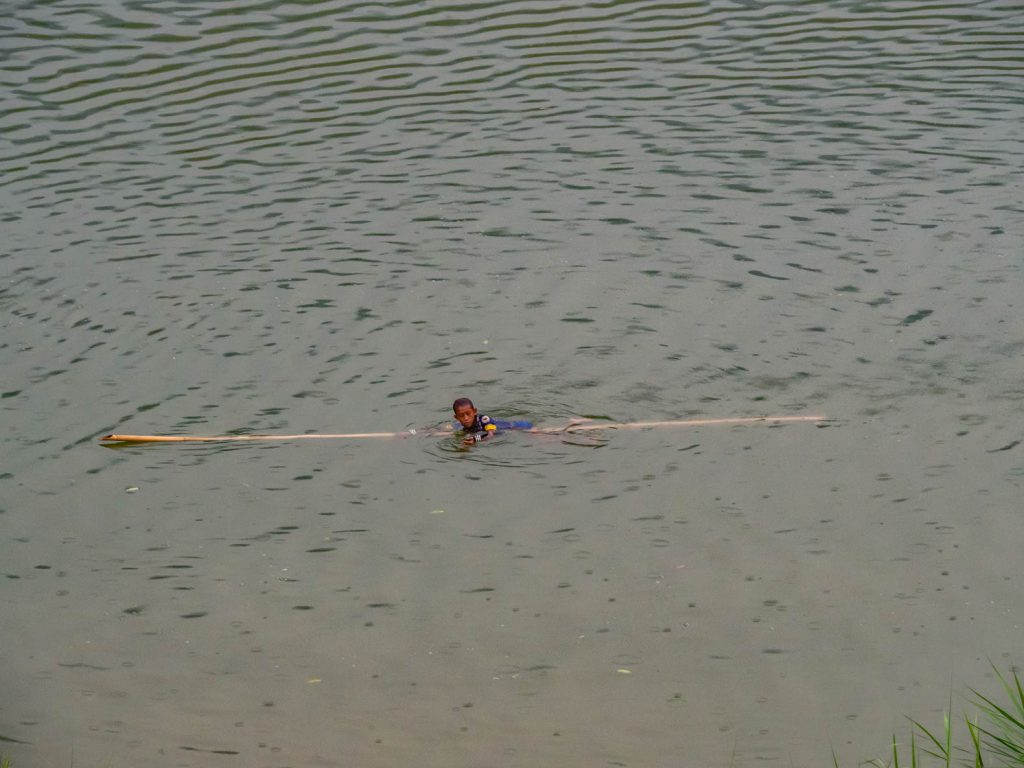 Spend some time walking the streets of Nong Khiaw and you'll undoubtedly fall in love with its rural charm.
Getting to Nong Khiaw
Nong Khiaw is most easily reached by minivan from Luang Prabang. It's a three to four hour drive and costs about 65.000 to 80.000 LAK, depending on where you book. We always like to use 12go.asia to book our bus tickets.
The road follows the Mekong and Nam Ou rivers and there's some very nice scenery along the way. However, there's also a part where the road gets really bumpy. The Chinese are in the middle of constructing a new road to support the huge dam they've built in the river.
Once at the bus station in Nong Khiaw, you can take a tuk tuk into town for only 5.000 LAK. Otherwise, walking to your accommodation will take you anywhere from 10 minutes (beginning of town) to 30 minutes (backpacker area across the bridge).
Things to do in Nong Khiaw
The main thing to do in Nong Khiaw is just lazing around and soaking up the village life and stunning scenery. However, if you must keep yourself busy, there are a few things to do in the surrounding area.
Take a waterfall tour
The 100 waterfalls tour seems to be the most talked about. This hike will have you walking through the river up a continuous waterfall for about 2 kilometers.
Another option is a combined boat / hike / kayak trip, which is what we did. The trip starts out with a boat trip up the river, with visits to two tribal villages.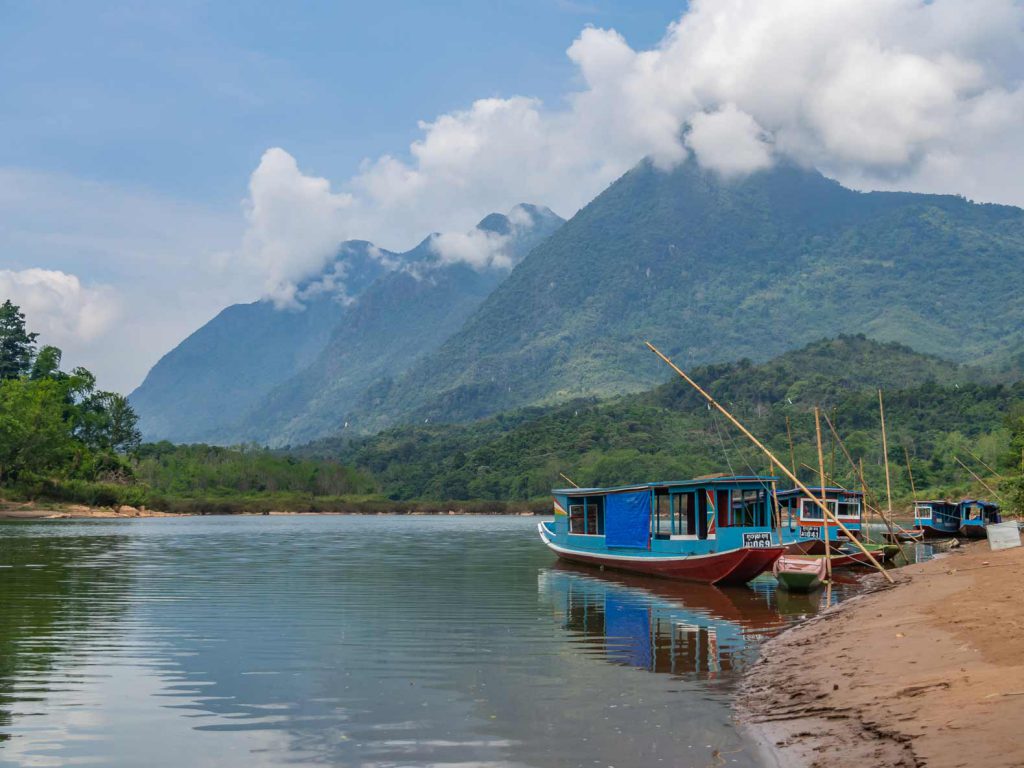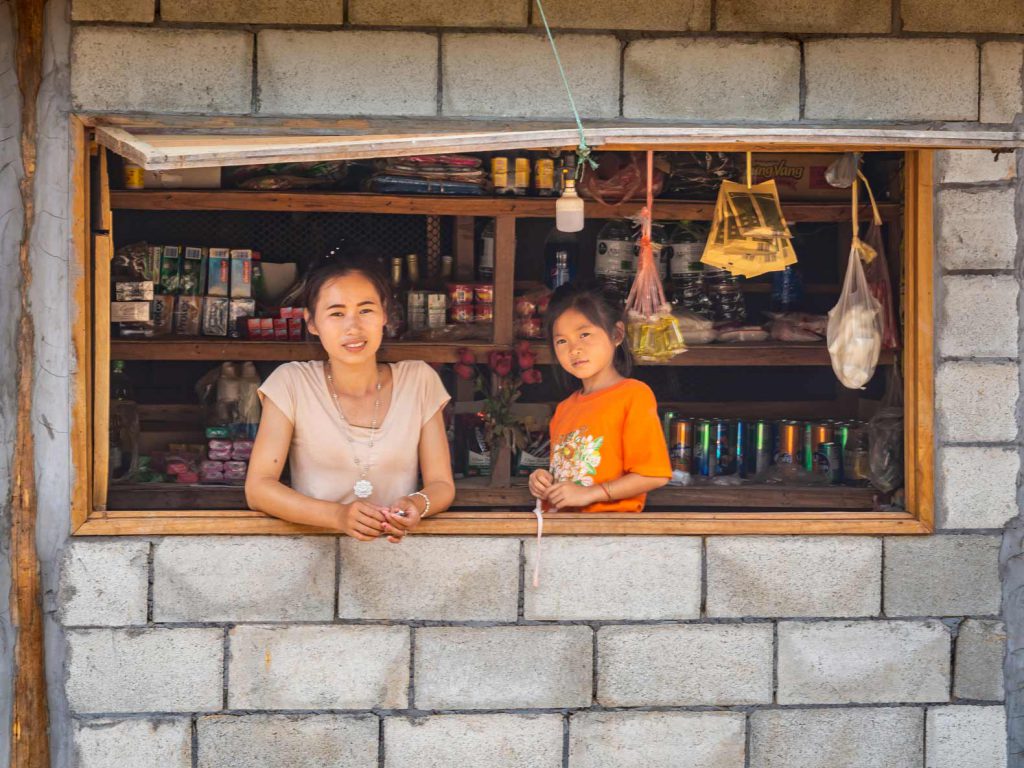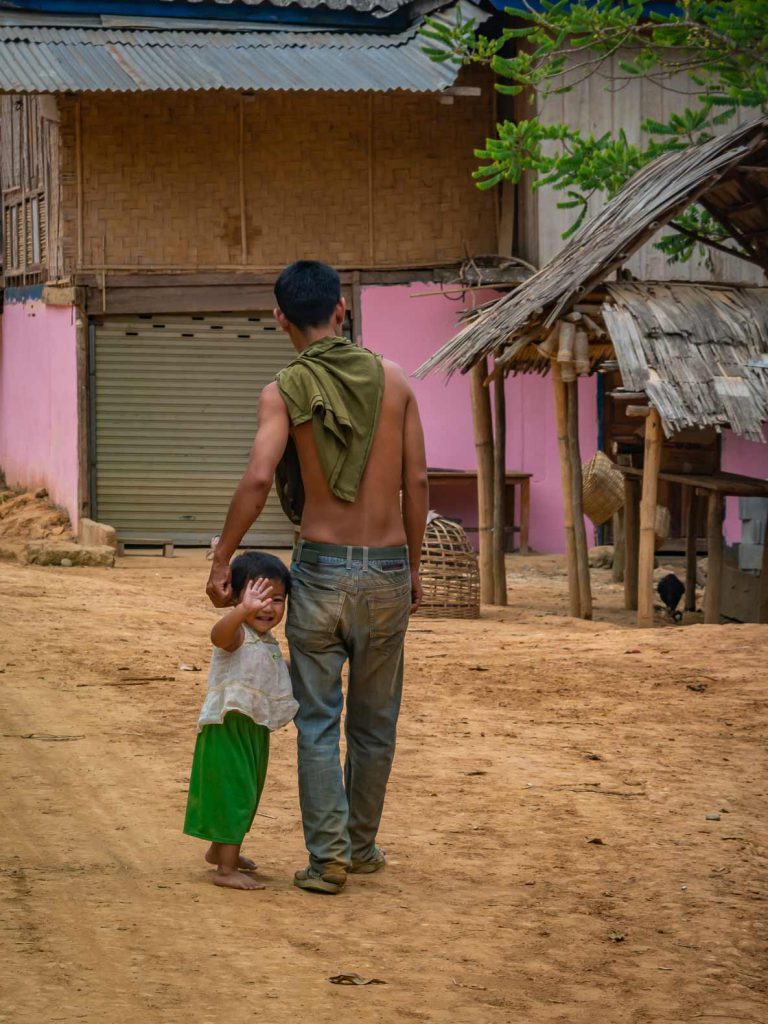 From the second village, we hiked for about one hour to a waterfall. The waterfall is fairly small, but has a nice swimming hole at the bottom.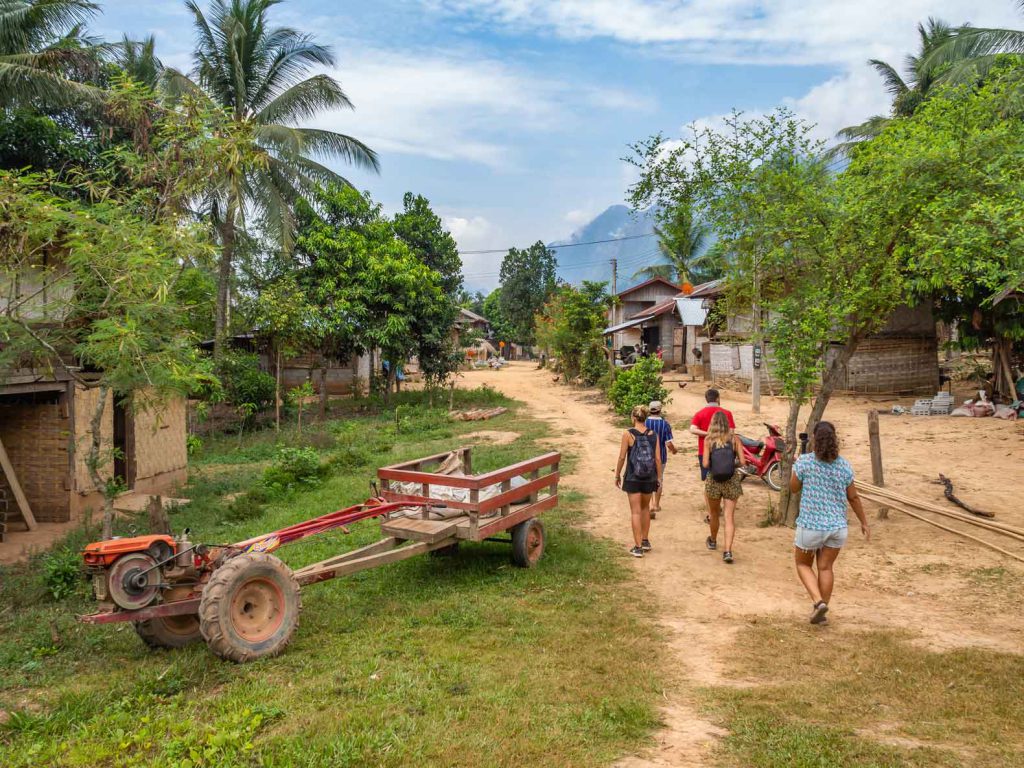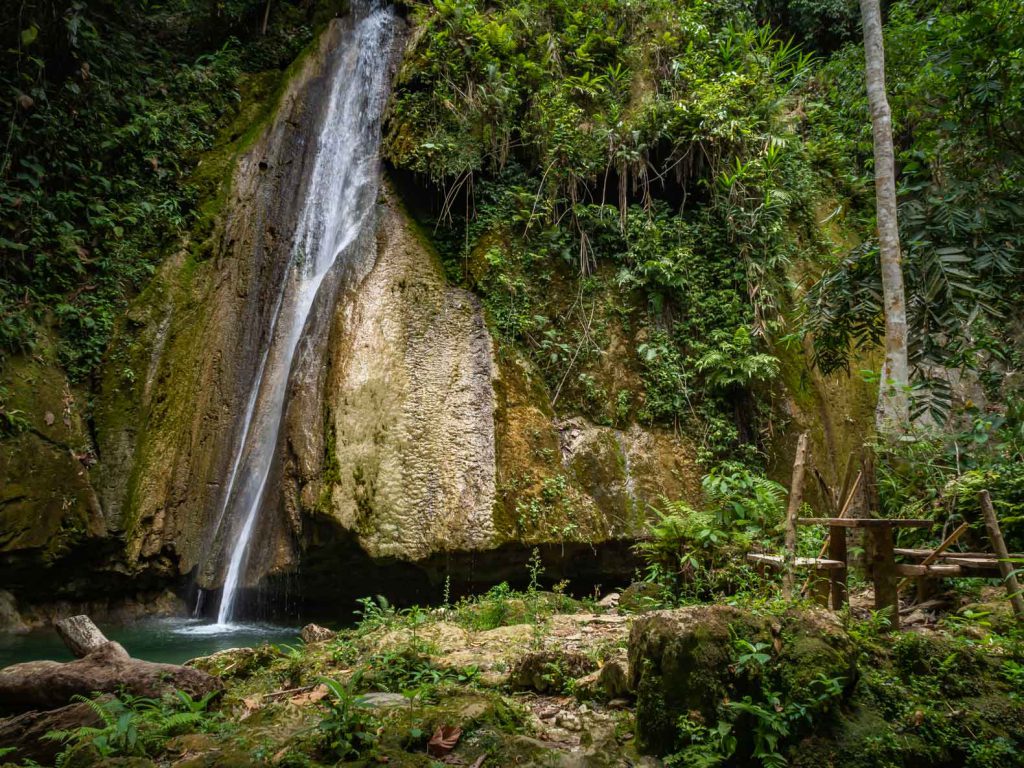 After lunch, we hiked back to the village, making a coffee stop on the way. From there, it was a 2-3 hour kayak back to Nong Khiaw. All in all, this is a great way to spend an active day in the beautiful nature of northern Laos!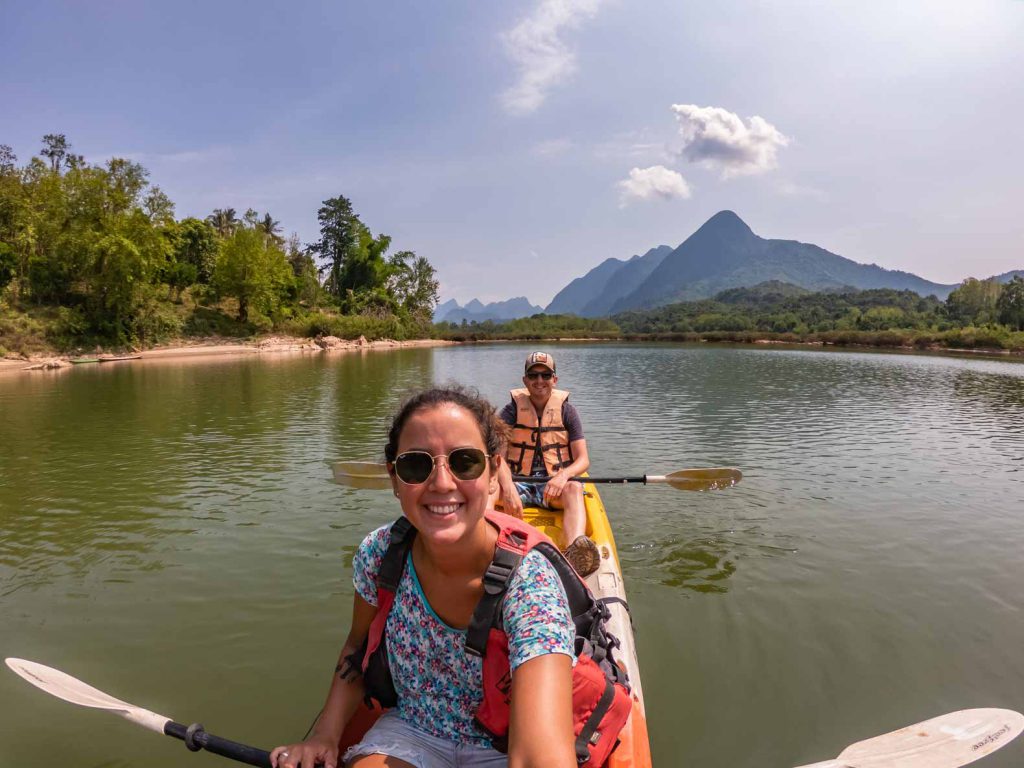 Sunset or sunrise at a viewpoint
There are two very nice viewpoints near Nong Khiaw. The most popular one is Pha Daeng Peak Viewpoint. It takes about an hour to reach the top and the views are truly spectacular.
We recommend that you visit this viewpoint at sunrise or sunset for the best views. Don't forget to bring a torch though!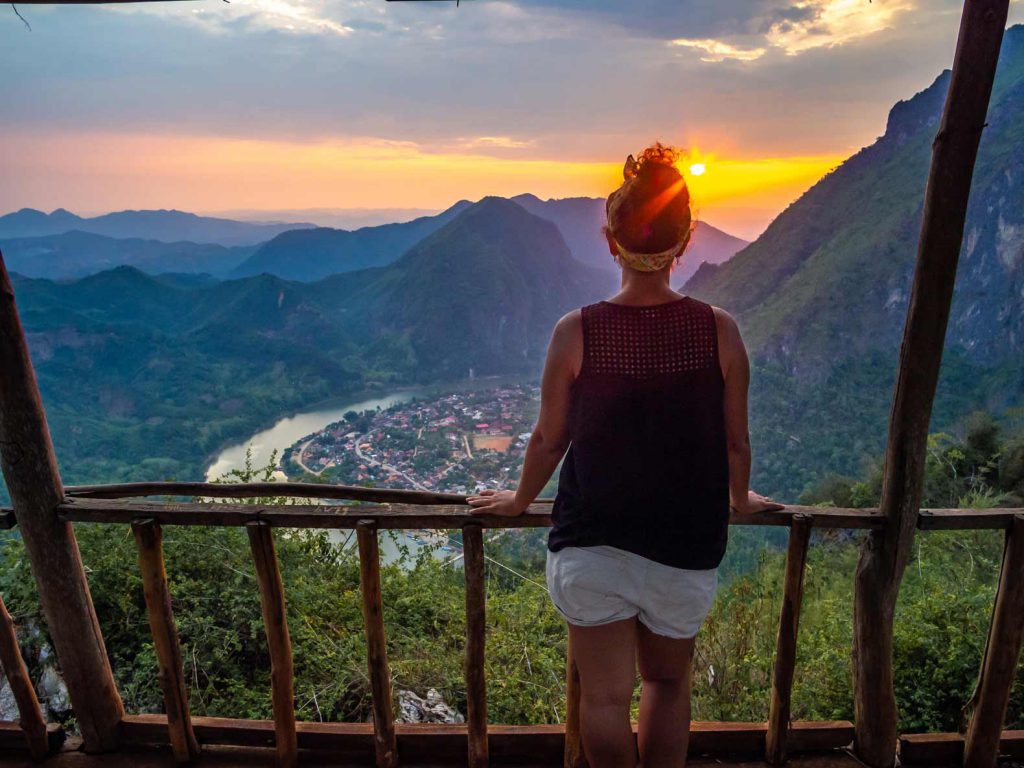 The second viewpoint is called Sleeping Woman Viewpoint. This one is on the other side of the river and less high up. You can actually see the viewpoint from Pha Daeng Peak. We've heard the views are equally spectacular, though the path is a bit harder to climb.
Other Nong Khiaw Activities
Grab some drinks and watch the sunset with a view of the river. We found a great spot at Ban Lao Sunset Guesthouse and Bungalows, but there are many more places with river views.
Rent a (motor)bike and explore the surrounding countryside and villages. Ask around at the travel agencies for a bike and tips on where to go.
Enjoy a wonderful Indian meal at Deen, the most popular restaurant in town. A great alternative to the endless rice and noodles of Southeast Asia.
Visit the caves around Nong Khiaw. The Pha Tok cave is the most well known and easily accessible cave. Pha Kuang is a lot more challenging as it involves squeezing through a 30cm x 75cm hole! Both caves were used as bomb shelters during the Secret War.
Take a boat trip to Muang Ngoi. Even smaller, even more remote and even more relaxing than Nong Khiaw.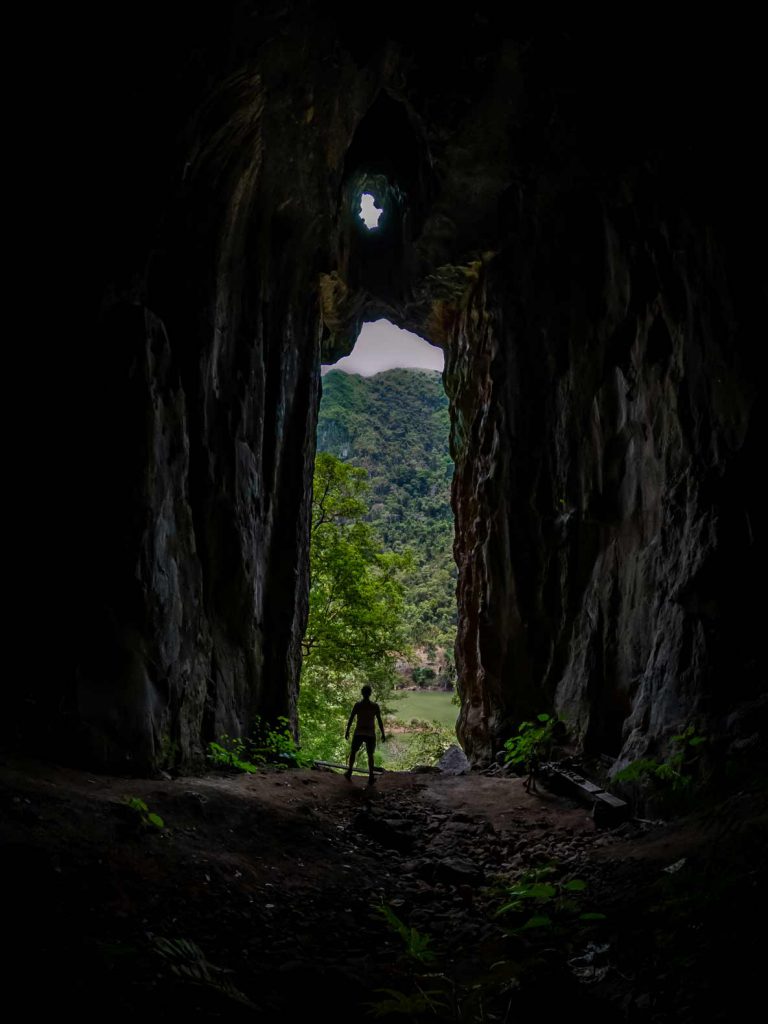 Whatever you decide to do when you're in Nong Khiaw, we're sure you'll have an amazing time. It's one of our favorite places in Laos and visiting Nong Khiaw was one of the best experiences we've had in Southeast Asia so far. We hope to be back here some day!
More Laos? Check out our blog post on the Gibbon Experience and read about our 3-day adventure ziplining through the jungle and sleeping in a treehouse!
Pin it for later!
Hi, my name is Sandra and I'm half of the traveling couple that makes up Bus stops & Flip-flops. I'm finally living the dream by traveling the world with my husband Geert. My other hobbies are eating good food, dancing and sleeping in. Did you enjoy reading my blog post? I'd love it if you leave a comment!
---
---