Our Central Europe itinerary: from Vienna to Budapest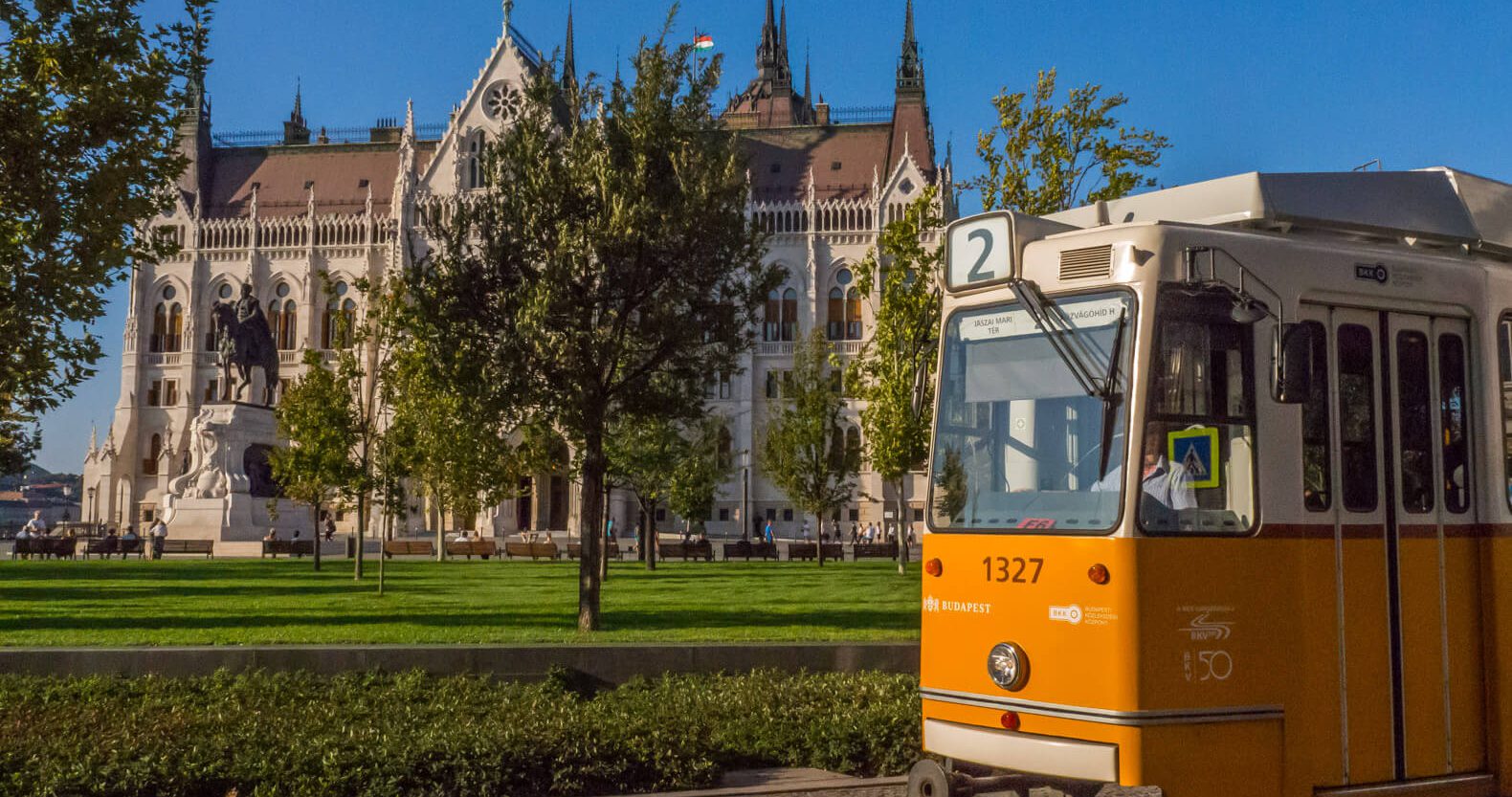 This post might contain affiliate links, which means we may receive a small commission on purchases made through these links, at no additional cost to you.
We're preparing and saving like crazy for our round the world trip, starting at the end of February 2019. This means fewer dinners in restaurants, selling stuff we don't need anymore and otherwise cutting all kinds of (unnecessary) costs. But not going on holiday abroad this year was a bridge too far! But it still had to be relatively cheap, easy to travel in ten days and close to home. That's why we decided to plan our own mini Central Europe itinerary. And here's how we did it.
Our 10-day itinerary
Ten days is not nearly enough for a Central Europe itinerary that covers all countries in Central Europe. Unless of course you join an organized tour where you have to fly, drive and run from highlight to highlight. That's just not our thing. We were looking for a more relaxed travel style in our own pace. That's why we decided to visit three different country capitals in Central Europe that are really close together; Vienna in Austria, Bratislava in Slovakia and Budapest in Hungary.
Both Sandra and I had never been to Vienna and Bratislava. I had only been to Budapest once on an afternoon break from a party and booze holiday in Siofok, Hungary. I can't remember much of it. But let's not get into that, shall we?
Vienna (four days)
The first stop of our Central Europe itinerary was Vienna, the capital of Austria.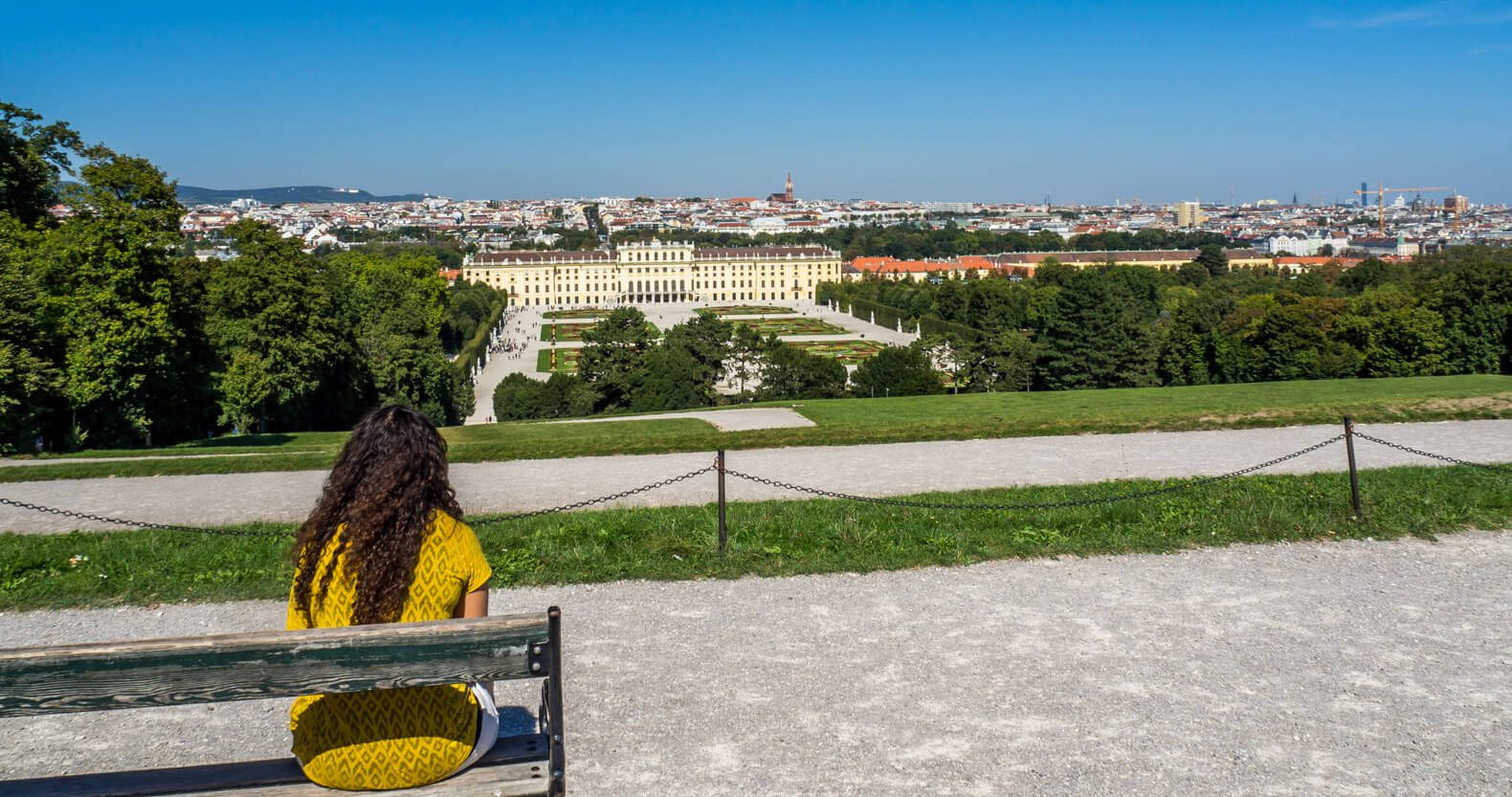 We stayed in Vienna for four days (three nights). The first day we arrived at around noon and the fourth day we also left around noon. So basically we had three full days in Vienna.
Four days (three nights) in Vienna is enough to see all the highlights, such as the Vienna State Opera, Schönbrunn palace, the Prater, the Naschmarket and the city center with all its beautiful majestic buildings. If you want to visit one or more museums (and there are some nice ones!) we advise you to plan for an extra day.
Interested in all our favorite things to do in Vienna? Check it our blogpost about the top ten things to in Vienna.
Do you want to visit a live opera performance but don't want to take a second mortgage on your house to pay for tickets? Read all about how we got tickets for the Vienna State Opera for only 3 EUR!
Where to stay?
First of all, Vienna isn't a cheap destination! We stayed at an Airbnb apartment just outside the city center (about a 30 minute walk). It set us back 77 EUR per night. If you want to stay in the center of Vienna you will have a hard time finding a private accommodation under 100 EUR per night, especially during high season. We recommend you take a look at the neighbourhoods Neubau, Mariahilf and Margareten.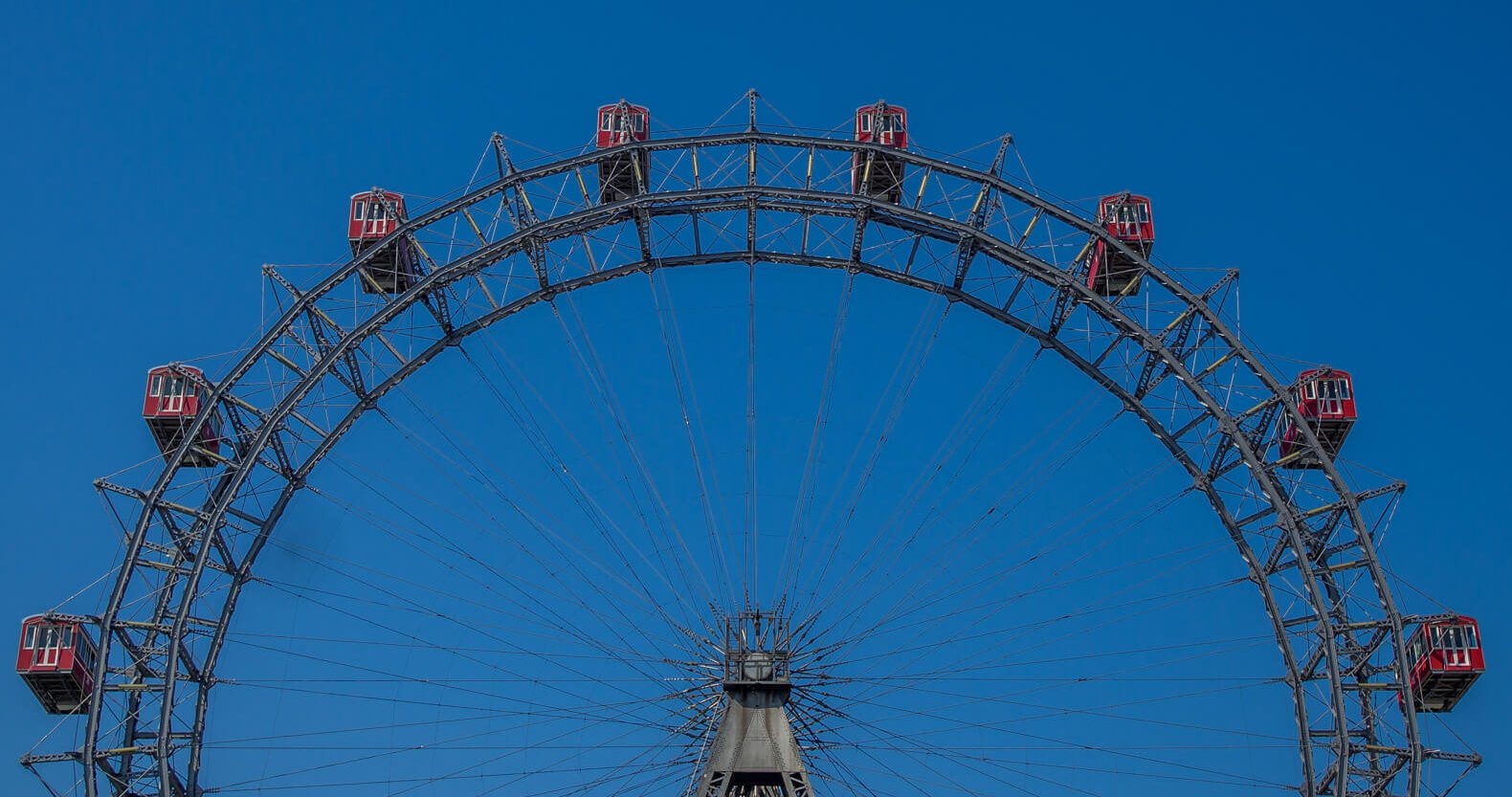 Getting around
We used all modes of public transport available in the city: train, subway, tram and bus. And we walked a lot! You can buy single tickets and 24, 48 and 72 hour public transport passes which can be used in the Vienna Core Zone. Tickets are available at most underground stations and tobacconists. It's also possible to buy single tickets aboard a tram but it will cost you an additional hefty fee of more than 2 EUR per ticket! And don't forget to validate your machine bought ticket before you enter the public transport!
Bratislava (one day)
Bratislava, the capital of Slovakia and the second destination in our Central Europe itinerary, is easily reachable by train from Vienna in little over an hour. The train ticket from Vienna to Bratislava is just over 10 EUR, so not that expensive at all. For all of these reasons we decided to make a short pit stop in Bratislava instead of going straight to Budapest.
Bratislava isn't that big, so most of the highlights are in the historical city center and within walking distance. In one day (or in our case: one afternoon, evening and the next morning) we easily saw the majority of the sights in Bratislava. Of course, if you're staying longer you could always find more things to see and do, but we didn't have the feeling of missing out on anything during our short stay. In the afternoon and evening we just walked around the old city center and visited some beautiful squares and churches. In the morning we visited two sights just outside of the city center.
Want to know what do with 24 hours in Bratislava? See our full guide in our post about Bratislava!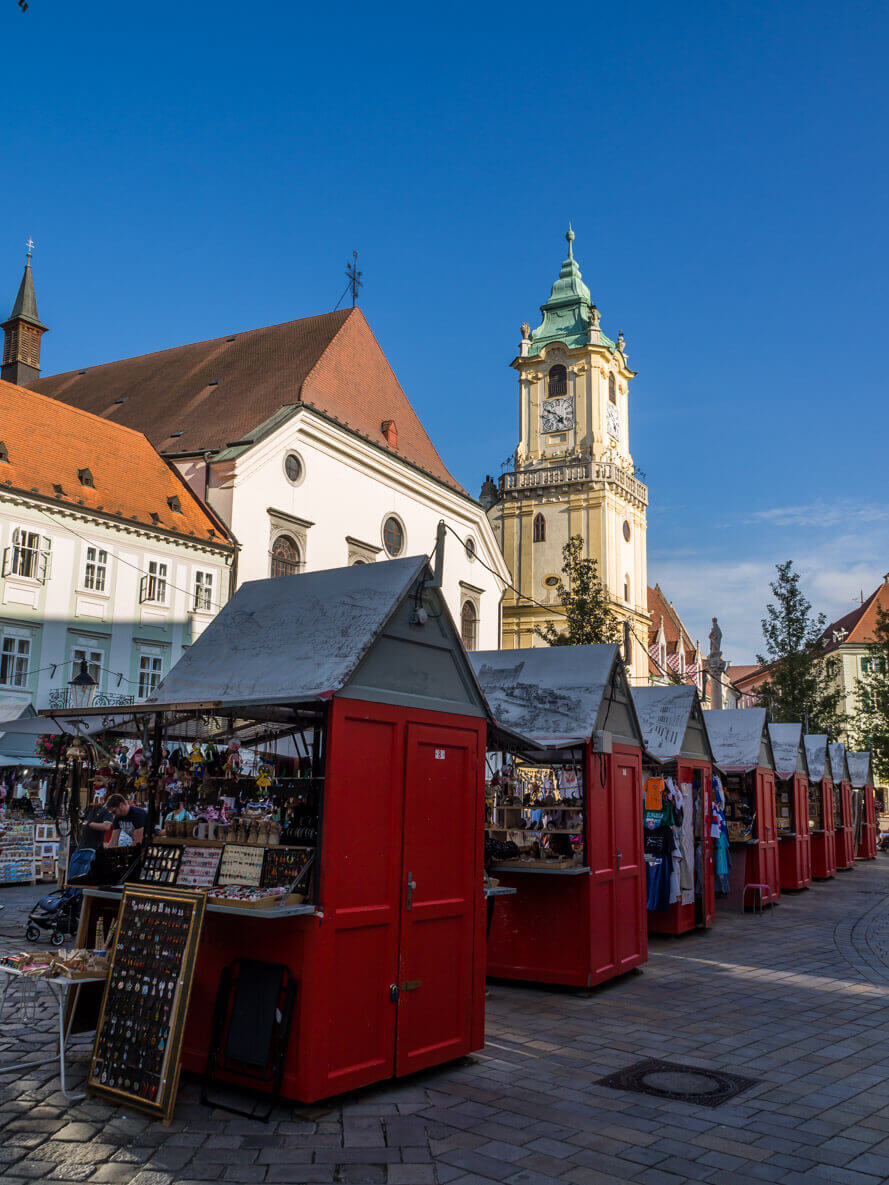 Where to stay?
It shouldn't be too hard for you too find good and reasonably priced accommodation in Bratislava. We stayed at Apartman Sv. Urban for one night and paid 55 EUR (found it on Booking.com). This cosy little apartment is dead center near St. Michael's gate and the main city center square.
Getting there
Reaching Bratislava from Vienna on your Central Europe itinerary isn't that difficult. One thing you have to keep in mind though, is that Bratislava has two main train stations. When you travel from Vienna to Bratislava by train, make sure that you take the train from Wien Hauptbahnhof to Bratislava hl. st. (hlavná stanica), which is in the city center. We accidentally took the train from Wien Hauptbahnhof to Bratislava Petržalka which is just outside of the city center on the other side of the river. This meant we had to take an additional bus into the city center of Bratislava. Oops! 😉
Budapest (five days)
Budapest has a totally different vibe than Vienna and Bratislava. Whereas Vienna has a majestic and noble feeling to it, and Bratislava resembles a cosy provincial town, Budapest is more playful and vibrant! You will find a lot of bars, bachelor(ette) parties and backpackers from all over the world. But don't worry; Budapest still has a lot to offer when, like us, you don't intend to join the party scene every night.
During our (mini) Central Europe itinerary we planned to spend the most time in Budapest, since we figured that Budapest had the most to offer us. And we weren't wrong. A five day stay in this bustling city is hardly enough because it has so much to offer! We cramped as much as possible in our stay and we still had the feeling that we missed out on stuff. Ah well, you can't have it all, right?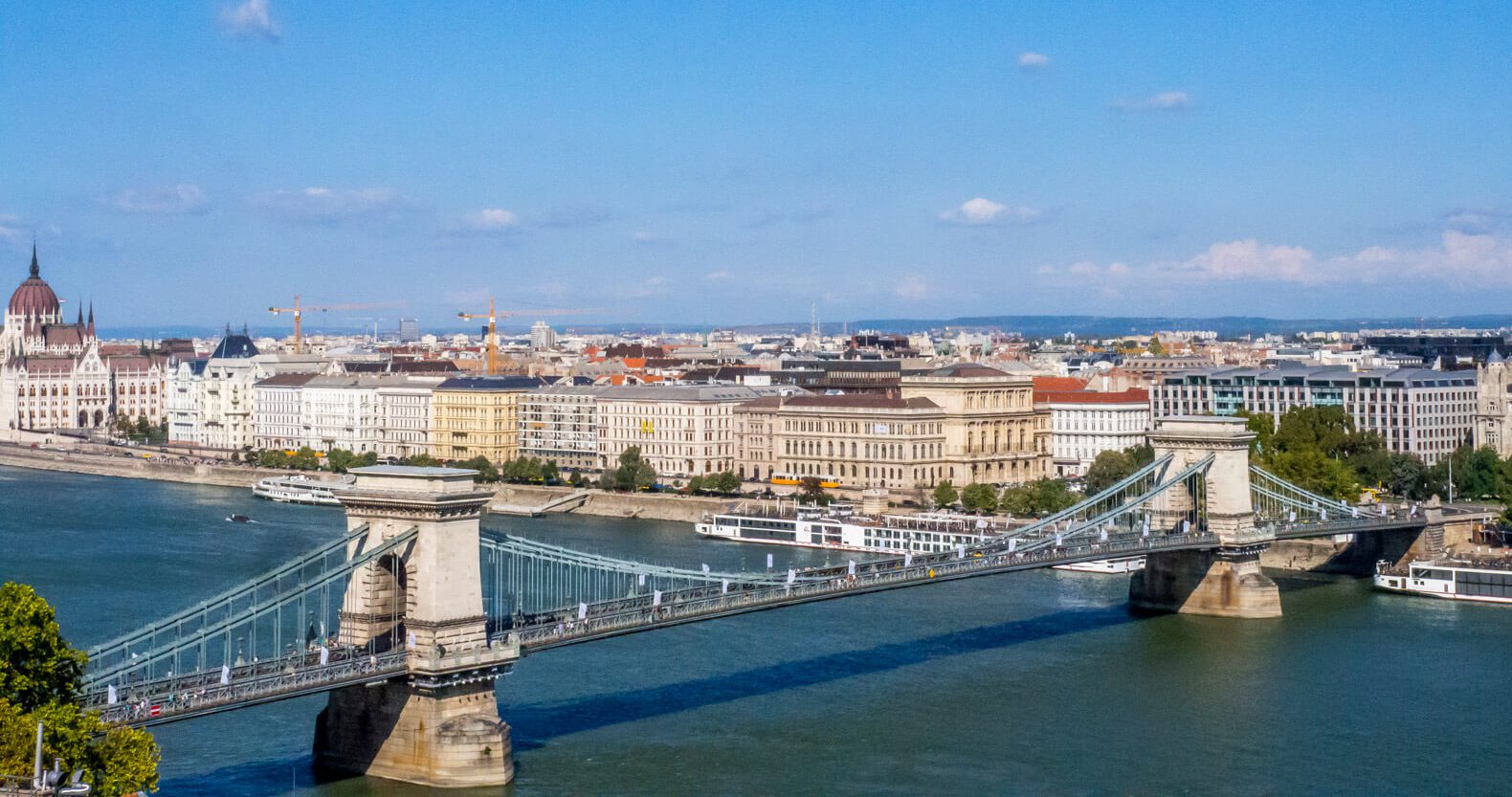 We joined a free walking tour of the city on our first day in Budapest. This provides you with a good lay of the land and you learn a lot about the city's history. We joined and can recommend the Free Budapest Walk. Some of the other must sees and do's are a relaxing day in one of the thermal baths, a stroll through the Jewish quarter while marveling at the street art and an attempt to escape while locked in an escape room.
For us, Budapest was the highlight of our Central Europe itinerary!
More about Budapest
Are you looking for great things to do other than getting drunk in one of the many bars in town? Check out our post Budapest: things to do for travelers in their 30's.
Don't know how to choose which of the hundreds of ruin pubs in Budapest to visit? These are our favorite ruin pubs!
Where to stay?
We booked our accommodation in the 7th district of Budapest, which is on the Pest side of the river. This district has a lot of great restaurants and ruin bars for you to enjoy. The Jewish quarter, which displays a lot of the beautiful street art in the city, is also located in the 7th districts. But beware, because of its bustling night scene it can get very noisy in this area of the city at night. We found a quiet apartment in a gated court yard, away from all the noise. So, if you're looking for some peace and quiet, make sure you read the reviews before booking.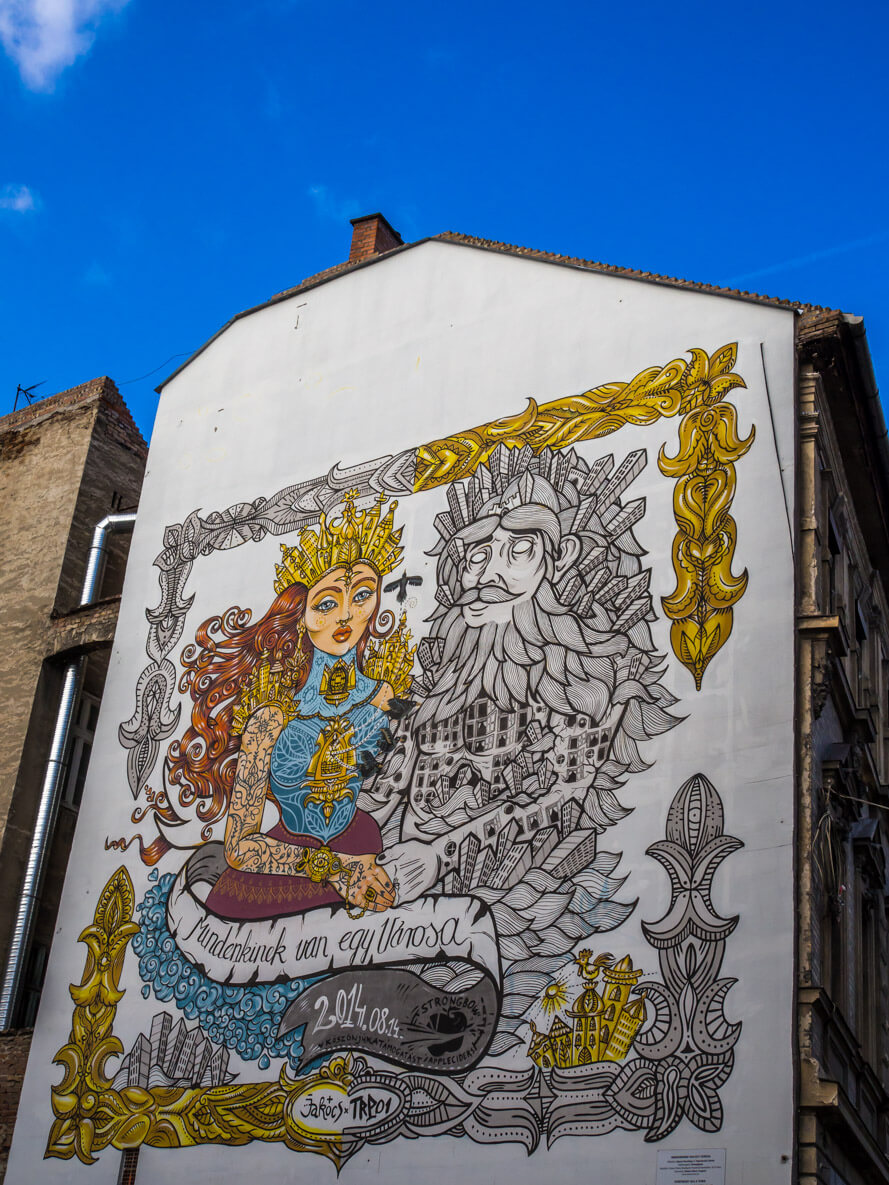 Getting around
To get around in Budapest we used the city bicycle system. It's a great way to move quickly through the city and a cheaper and healthier option than a taxi or public transport. However, if you're not comfortable on a bicycle, think twice before renting one. Budapest is a very busy city with lots of traffic and it can be tricky to navigate the main roads. Walking is of course a great and cheap alternative to cycling. The city is very big and, depending on where you're staying, you can expect to walk a lot. If you've got limited time to visit Budapest, we wouldn recommend walking! There are several Budapest travel cards available (24-hour, 72-hour, 7-day and group tickets) for a very reasonable price. Check out the Centre for Budapest Transport for more information and ticket prices.
Tips for a mini Central Europe itinerary
If, like us, you're starting your Central Europe itinerary by flying from another European destination to Vienna, we recommend using WizzAir. This Hungarian low budget air line has a lot of flights from cities in Western Europe to cities in Central and Eastern Europe. In the Netherlands Wizzair flies to and from Eindhoven Airport in the south of the country. If you're coming from Amsterdam, you can reach Eindhoven Airport by public transport in about 2 hours. A cheap way to start your Central Europe itinerary!
You don't have to book your train tickets from Vienna to Bratislava and from Bratislava to Budapest very far in advance. We booked our tickets the day before or on the day itself, either online or at the ticket office at the station. That's great if you want to keep your travels flexible!
Many European cities have a bicycle plan, which basically means that there are several bicycle stations throughout the city from which you can rent a bike for next to nothing. The general idea of these bike plans is that you rent a bike and that it doesn't cost you anything as long as you return it to a station within a certain amount of time. The only costs you have are a registration fee and a fixed amount per day. Be aware that costs do add up quickly if you use the bike for a longer time. When you need a bike for a longer time, you can return the bike to a station within the 'free time' and take it again, continuing your journey. It's a bit of a hassle but can save you some serious money!
Pin it for later!
Hi, my name is Geert and I'm traveling the world together with my wife Sandra. I like photography, cooking and eating good food, and exploring the outdoors.
---
---