Leaving Asia: our favorite experiences of 4 months in the tropics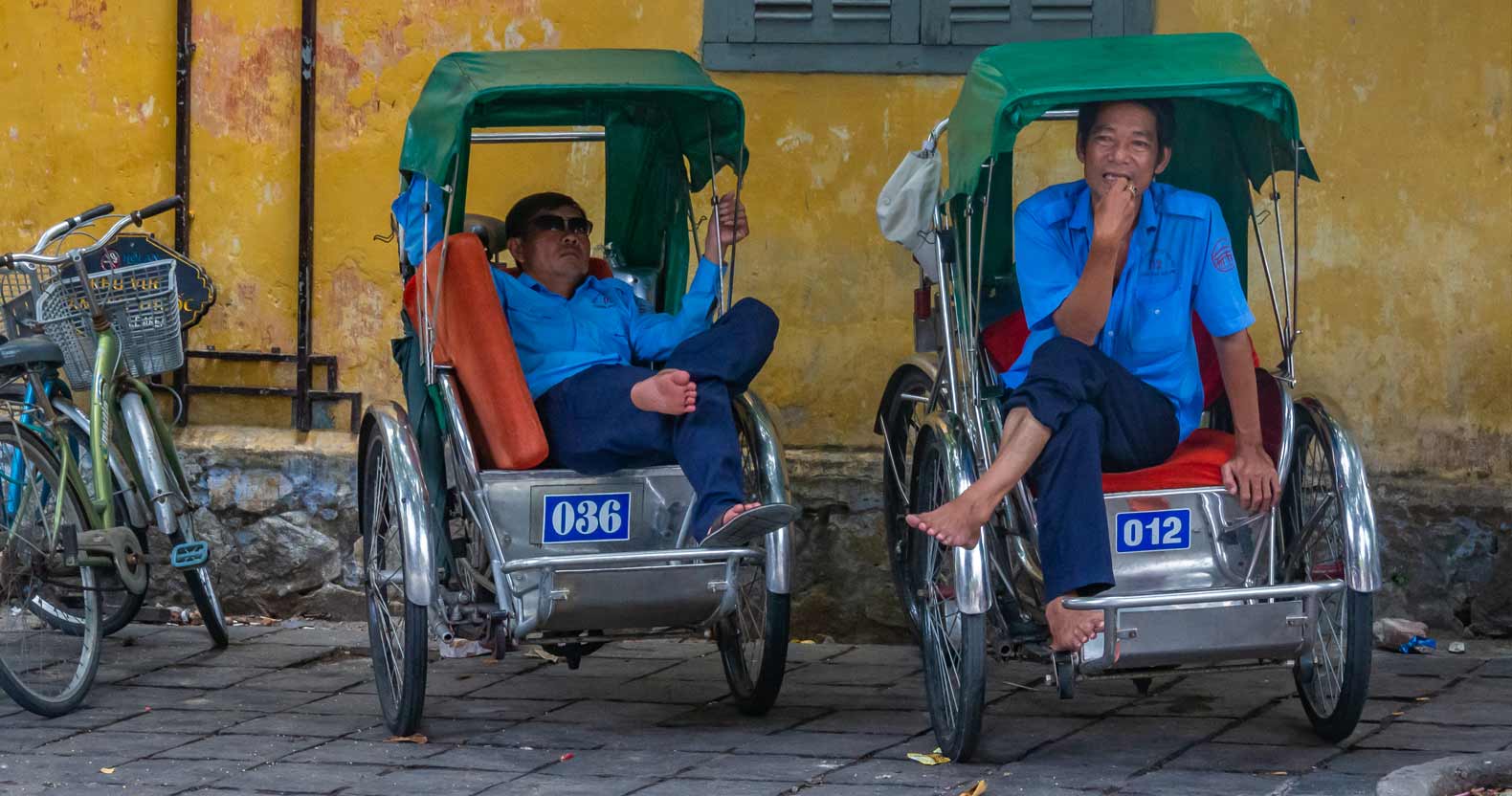 This post might contain affiliate links, which means we may receive a small commission on purchases made through these links, at no additional cost to you.
It's been a couple of months since we've traded the tropical heat of Southeast Asia for the salsa vibes of South America. Looking back on 4 amazing months, we can truly say we've had some once-in-a-lifetime experiences. Here are (in no particular order) our favorites!
Smiling and waving kids
It seems like everywhere you go in Southeast Asia, there are kids standing by the road smiling and waving at you. It doesn't really matter whether it's a big city or a small mountain village; the children are always so exited and happy to see you. Sometimes they even come running to the road from their houses when they notice there's a foreigner passing by. When it comes to pictures, they can be a bit shy though…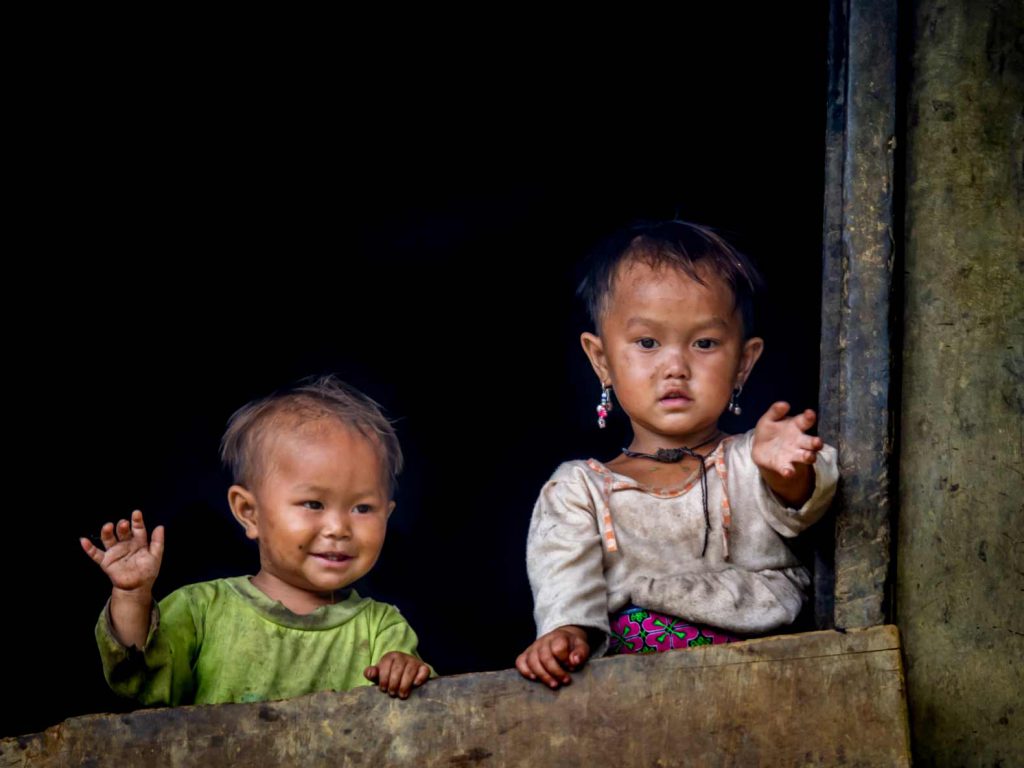 Curious but shy. These Laotian kids probably don't see a lot of foreigners.

This cheeky Laotian child would not stop waving.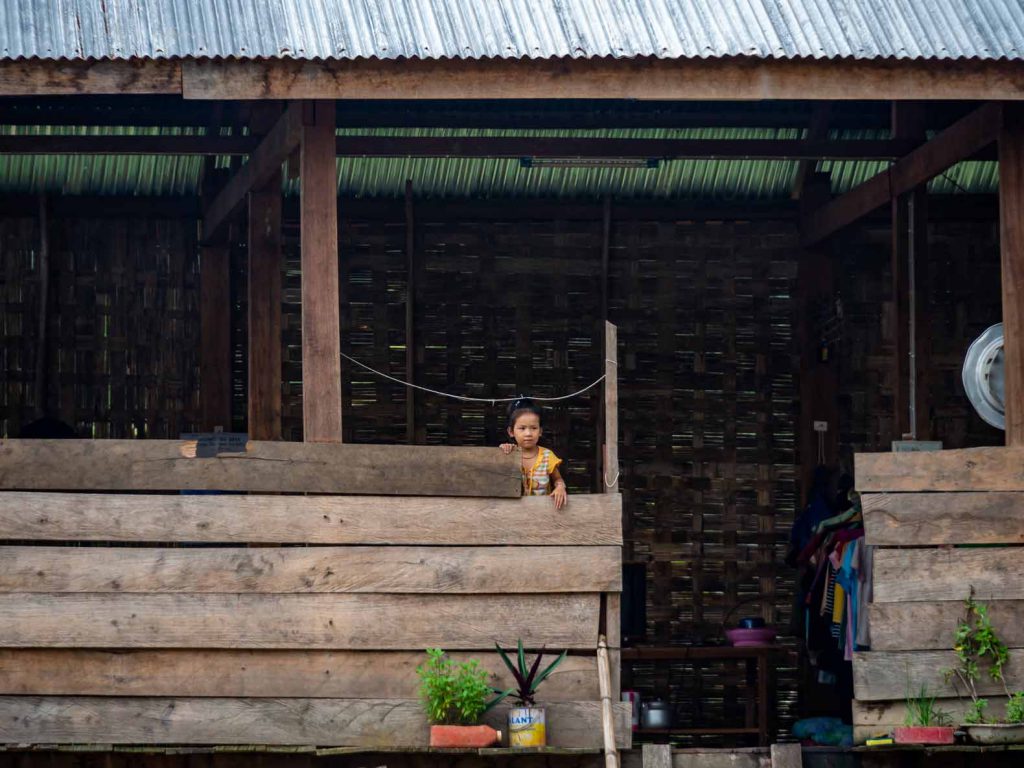 Riding a motorbike through the countryside
One of our favorite activities in Southeast Asia was to rent a motorbike and explore the country. We rented so many different motorbikes, I'm not sure I can even remember them all. Sometimes it was for a multi-day loop, such as the Mae Hong Son Loop, Thakhek Loop or Ha Giang Loop. Other times, we used the motorbikes for day trips or simply to get around town. Our tours around the Plain of Jars near Phonsavan, to the pepper plantation and crab market near Kampot, and between the karst mountains and caves of Phong Nha rank among our all-time favorite day trips in Southeast Asia.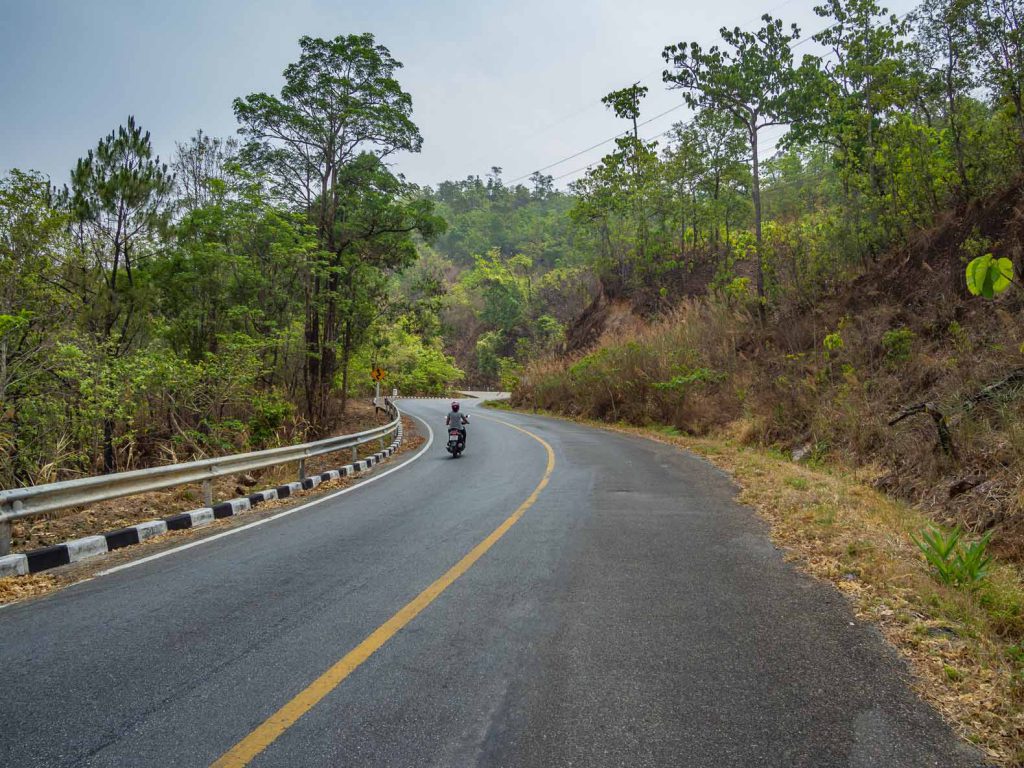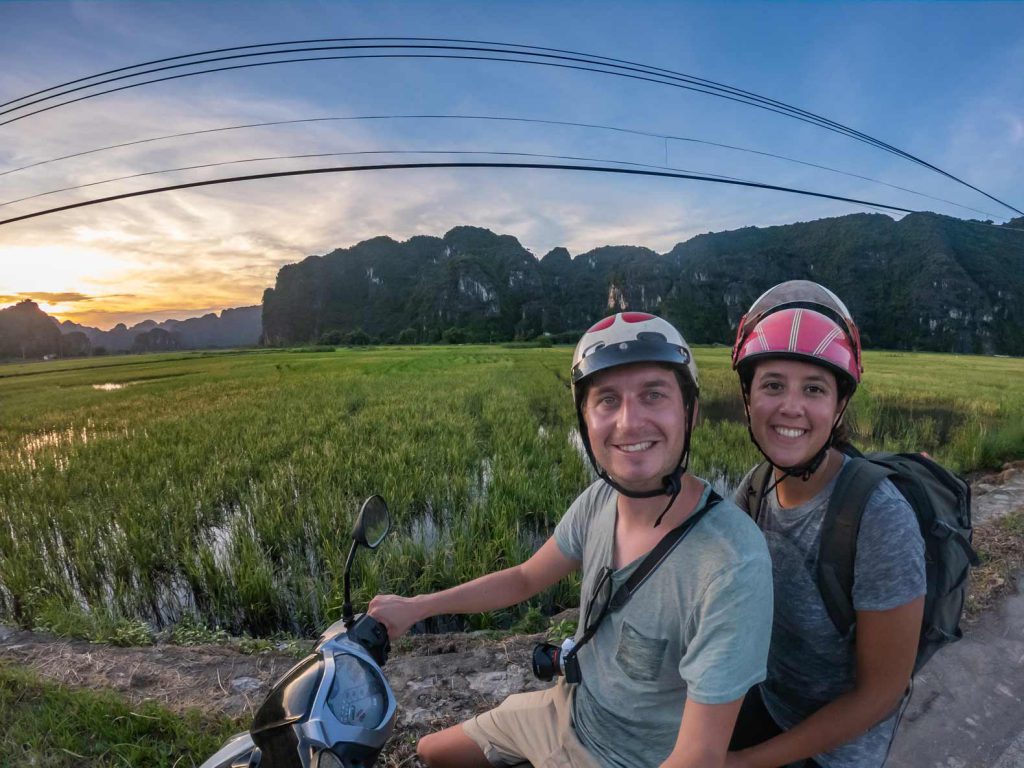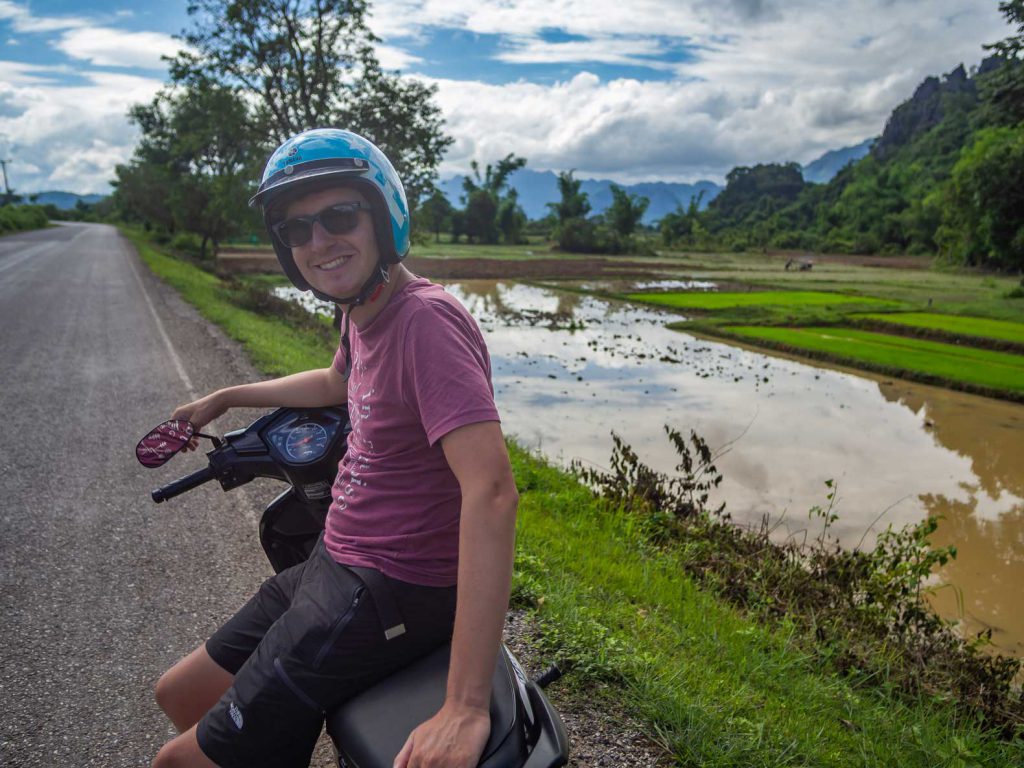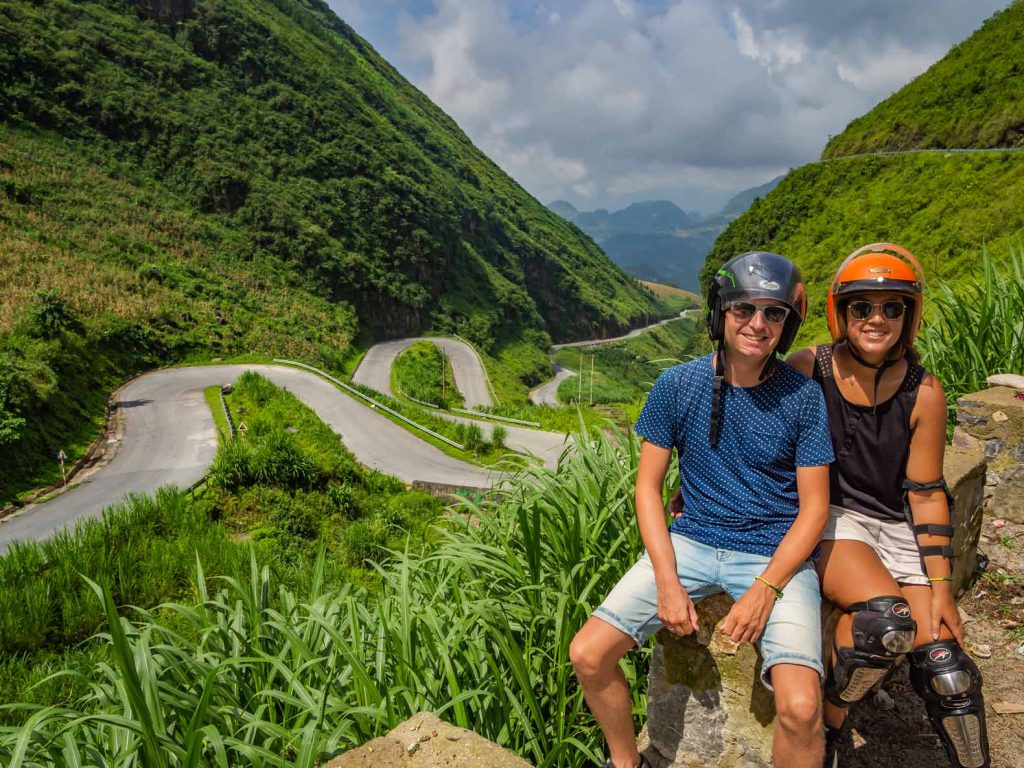 Visiting the most beautiful Buddhist temples
There are so many stunningly beautiful Buddhist temples in Southeast Asia that it's impossible to visit them all. But we sure did our best to see as many as possible! Though nothing can beat the enormous temple city of Angkor Wat, we also absolutely loved visiting the two ancient capitals of Thailand, the three colored temples of Chiang Rai and the Linh Phuoc Pagoda in Dalat.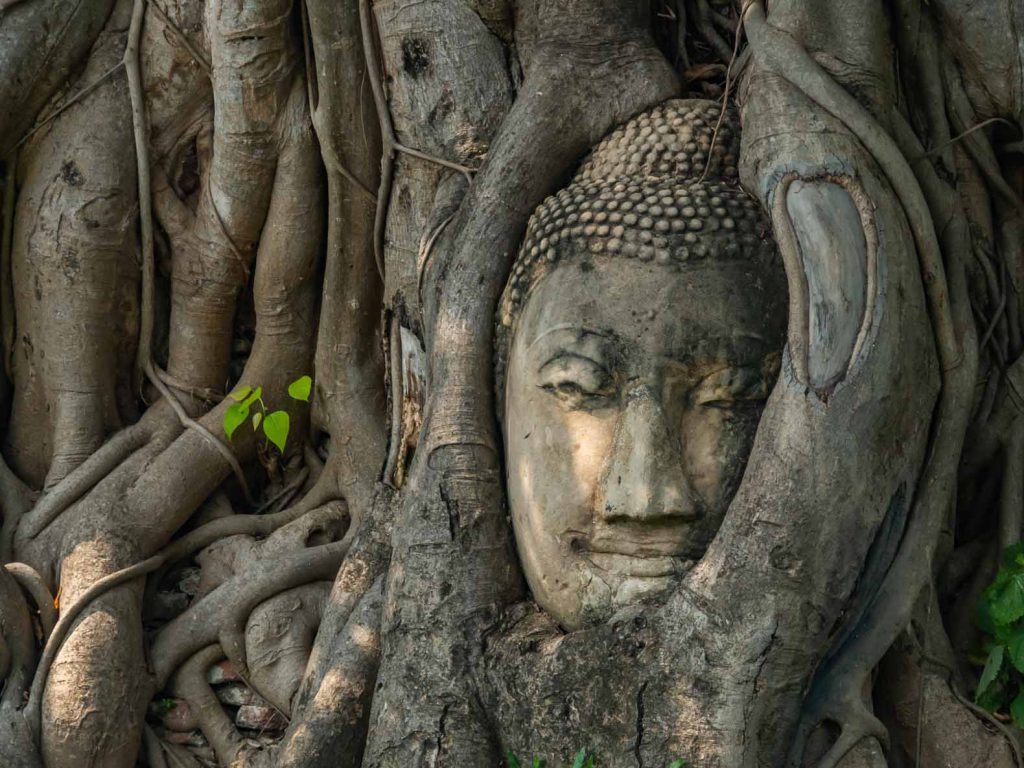 Giant Buddha statue in Sukhothai, Thailand

The Black Temple in Chiang Rai is technically not even a temple…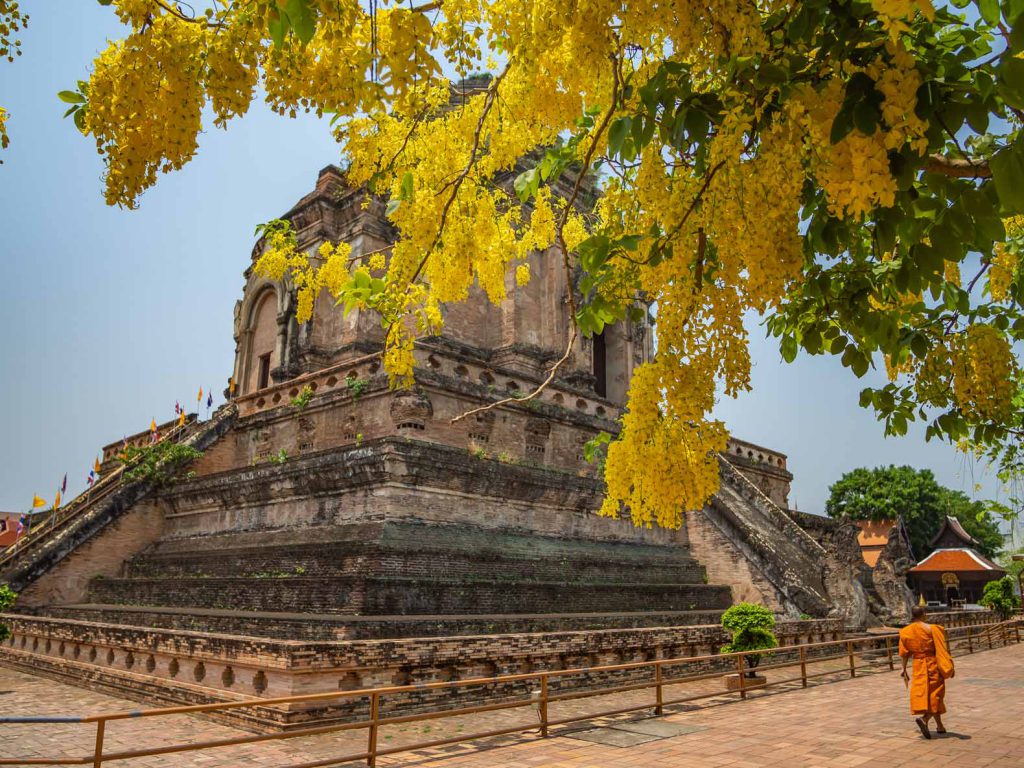 Ta Som Temple at Angkor Wat, Cambodia

The West Gate of Angkor Wat is not visited by many people
Eating delicious street foods
There's no other part of the world that does street food as well as Southeast Asia. The food is so fresh, flavorful and cheap; you'll have a hard time to stop eating! We especially loved the Thai cuisine with its amazing curries, noodles and rice dishes. Probably the best meal we had in 4 months was a simple bowl of noodles from a roadside stall in the middle of nowhere on the Mae Hong Son Loop. But the unique dishes of the royal cuisine of Hue, Vietnam come in at a very close second!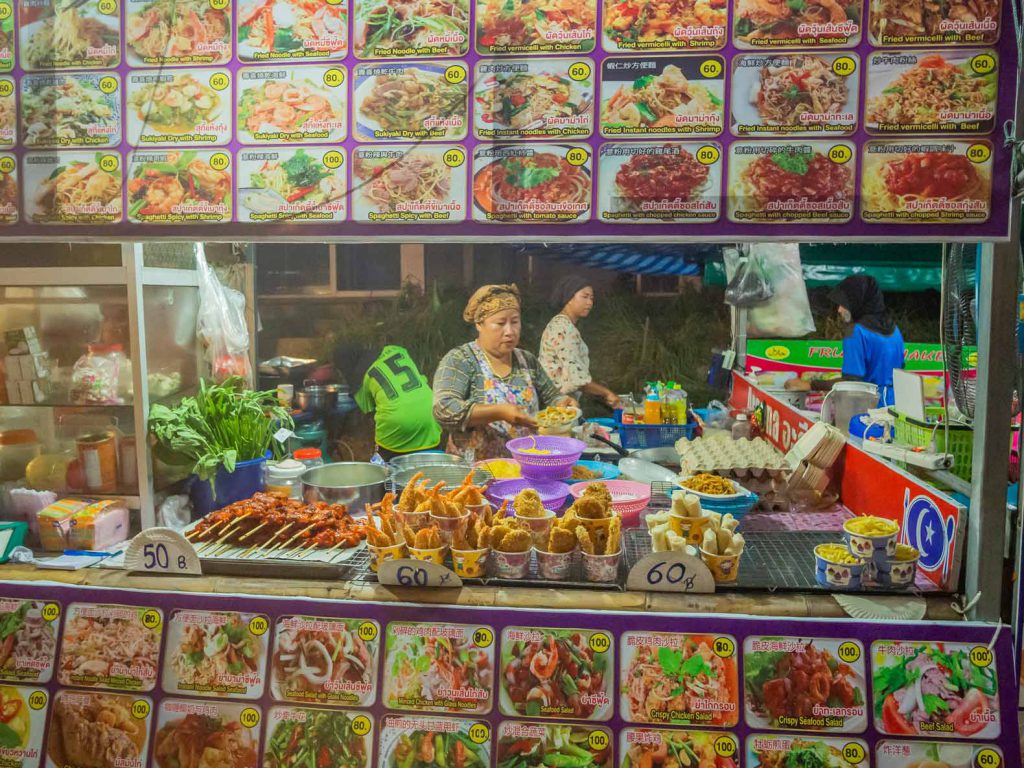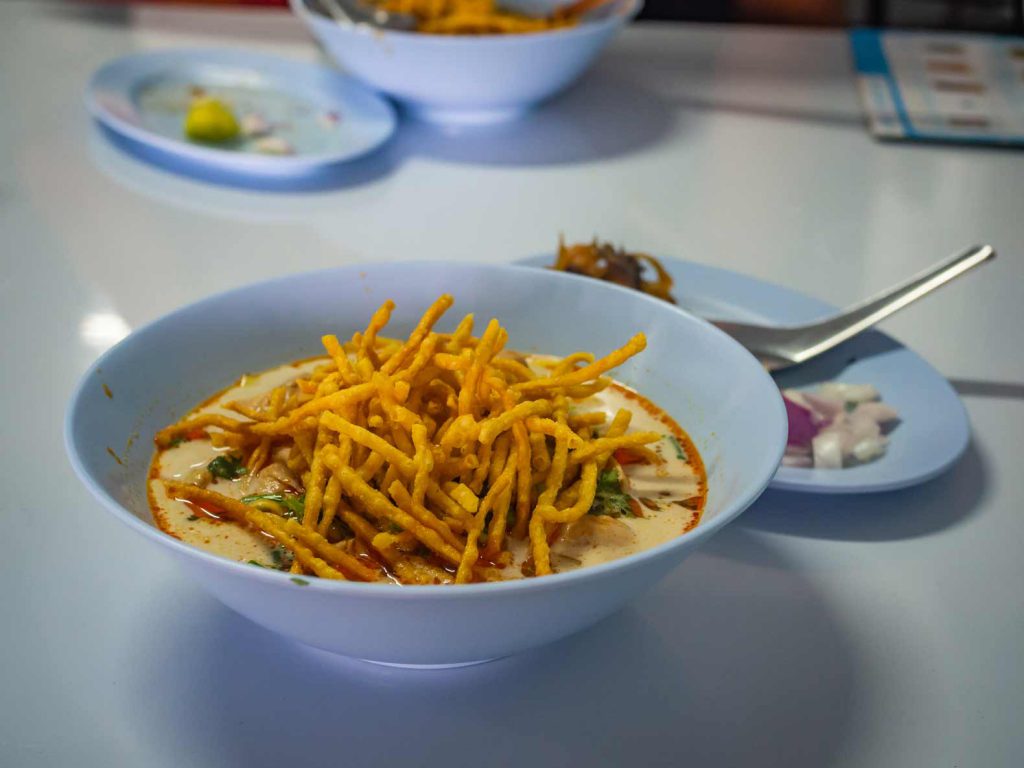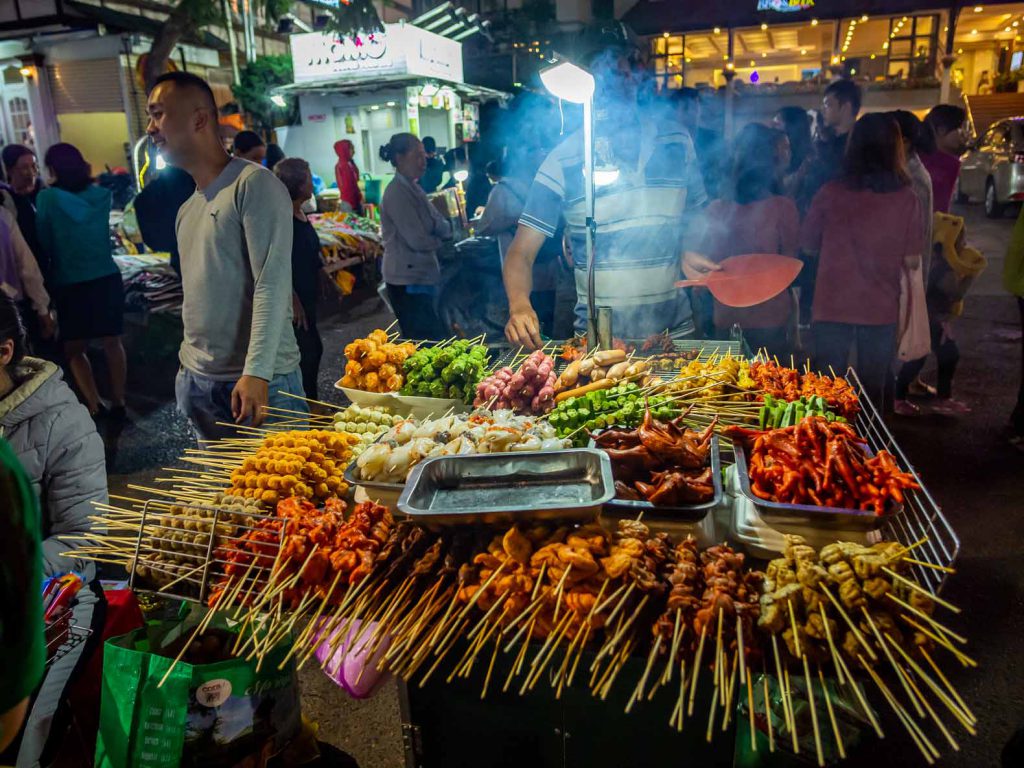 Learning how to dive
Learning how to dive was a longtime wish for Geert. For me, not so much… After a bad first experience with diving in Turkey, I was a bit apprehensive about trying diving again. But I'm so happy that I went through with it! We are now both PADI Open Water certified divers, which allows us to go diving all around the world. We've had so much fun admiring the amazingly colorful underwater world filled with corals, fish, turtles and so much more.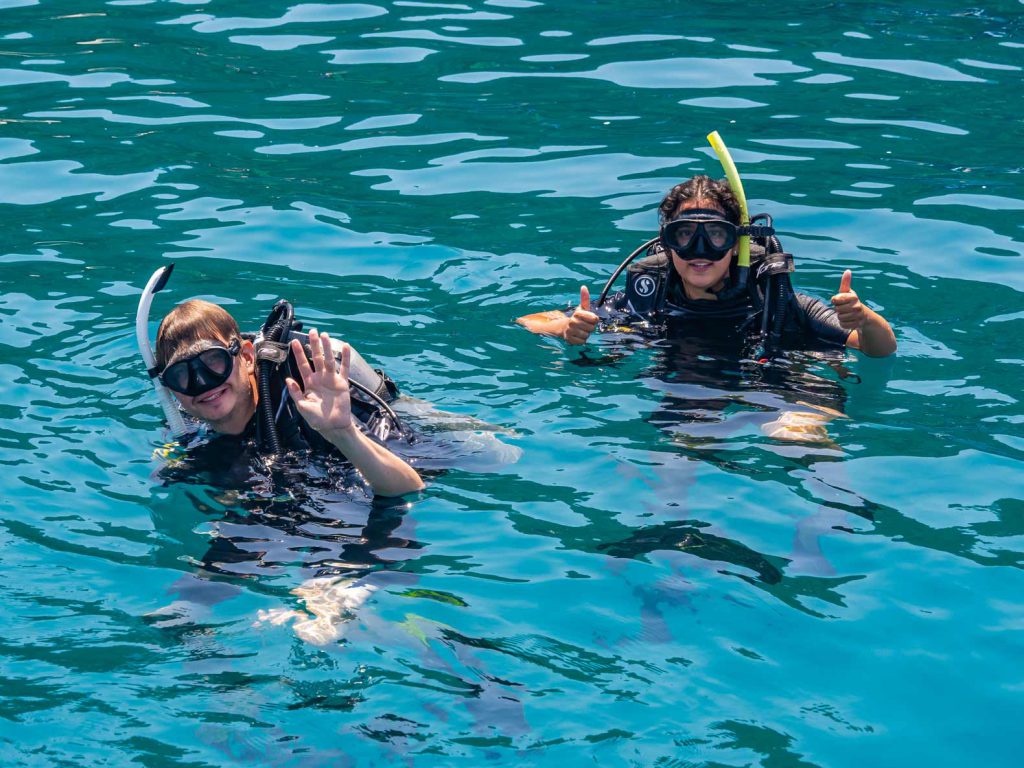 Ziplining through the jungle
How many people are able to say that they've spent three days in the jungle ziplining and sleeping in a treehouse? Well, we're two of the lucky few! It's such a mind boggling experience to soar high above the trees of the Laotian jungle. It must be one of the closest things to flying. Add to that the company of amazing people, spotting monkeys, giant squirrels and other wildlife, eating some of the most delicious meals possible and spending the night in a treehouse 30 meters above ground, and you've got yourself one of the most awesome experiences ever.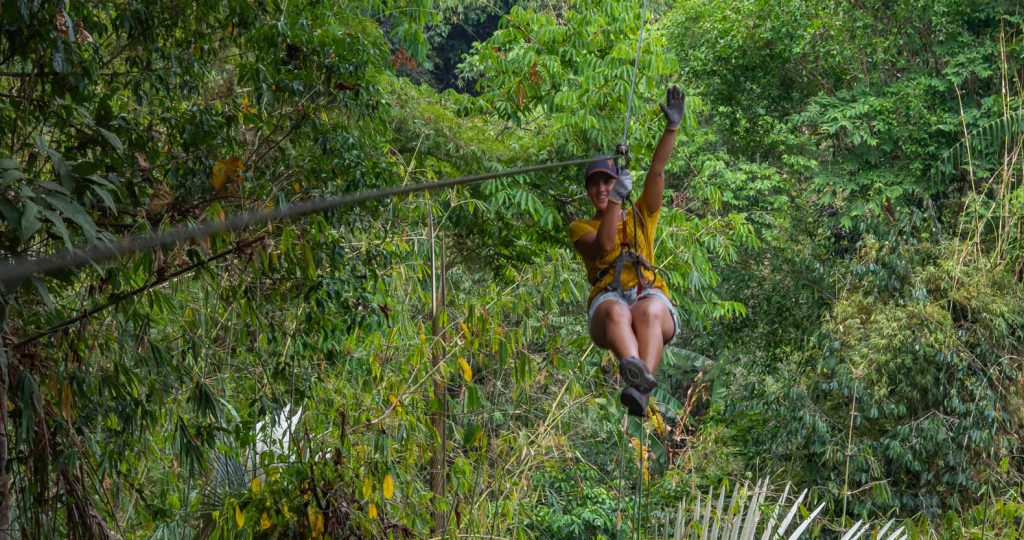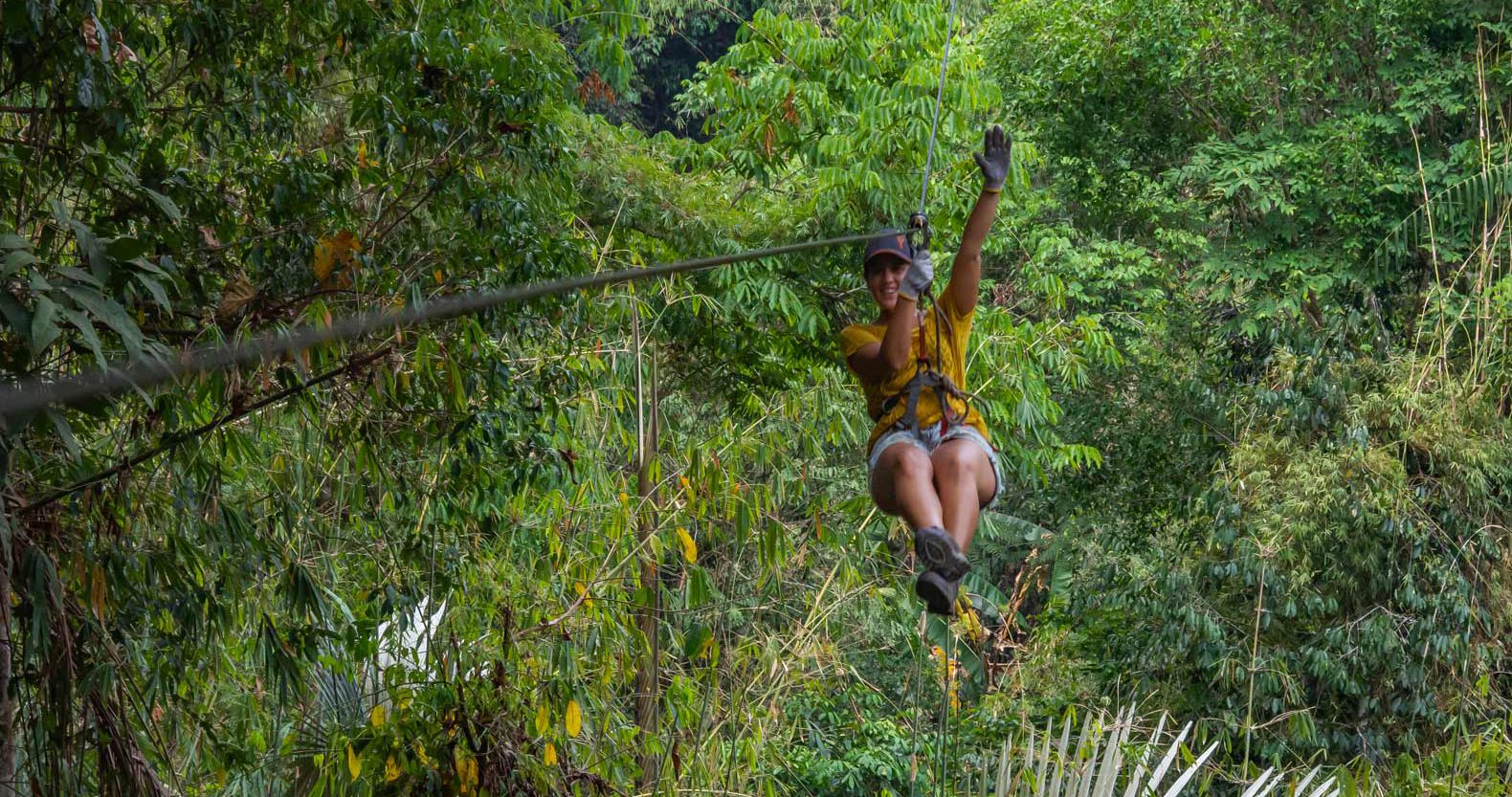 This was our home for three days!

Geert ziplining like a pro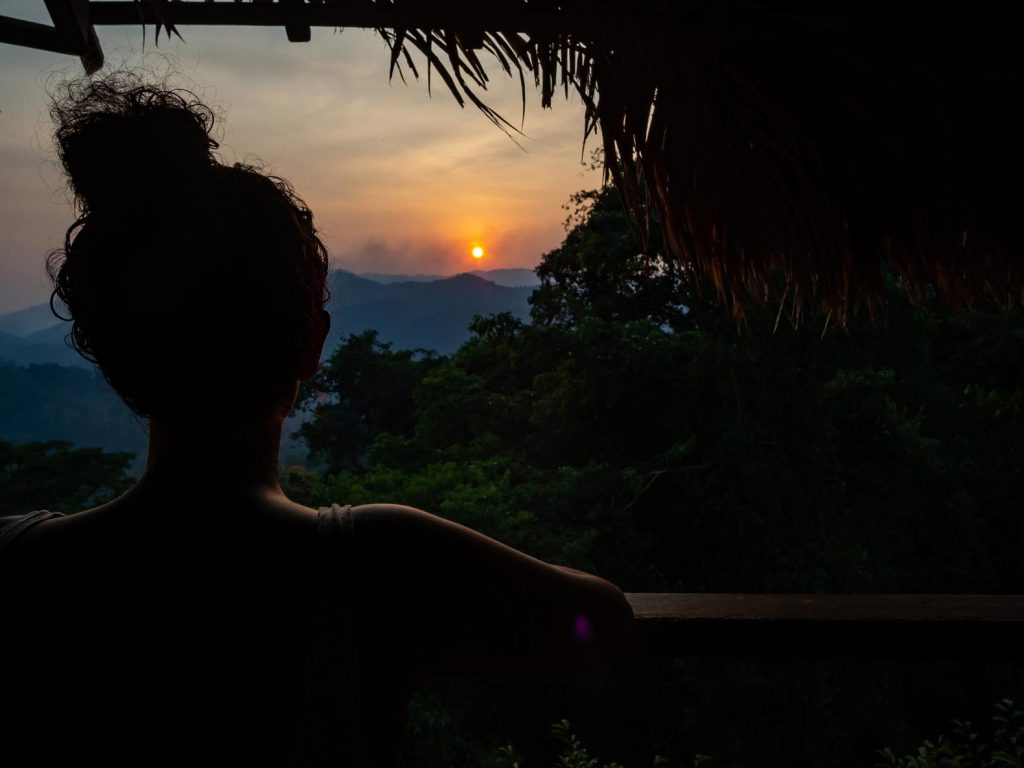 Off the beaten path exploring
Southeast Asia is by no means an off the beaten path destination. On the contrary, it's one of the worlds most popular tourist destinations. But what's so great about it, is that it's still possible to explore hidden gems, undiscovered by mass tourism. Places such as Nong Khiaw, the Kong Lor cave and the abandoned waterpark of Hue were among our favorites in all of Southeast Asia. And the best is that we got to explore them without being surrounded by hundreds of other tourists, like was the case at more well-known places, such as Luang Prabang, Angkor Wat and Hoi An.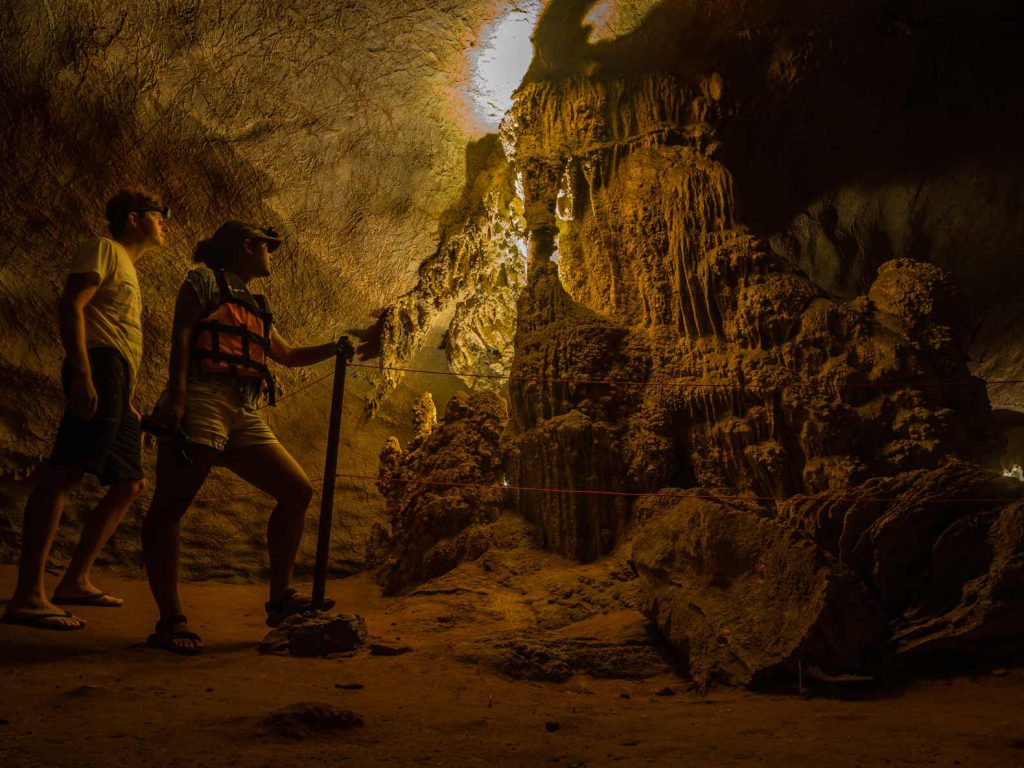 The first structure you see when entering the abandoned water park of Hue

We almost had the Vietnamese waterpark to ourselves!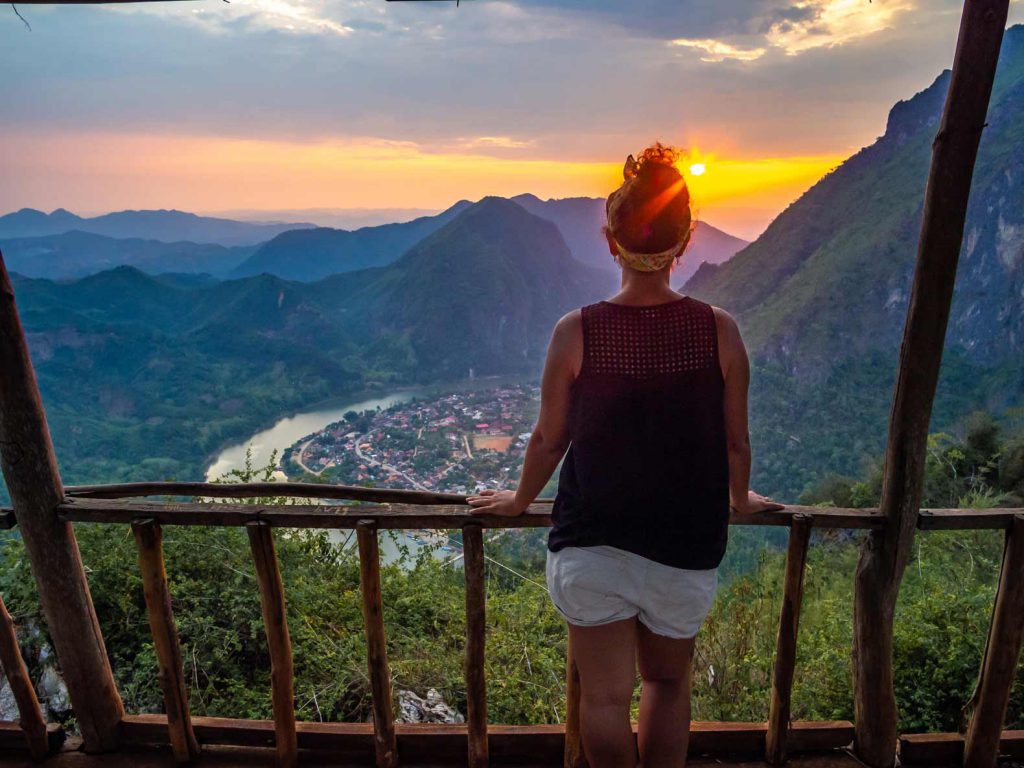 All in all, we look back on an amazing time in our life and we can't wait to get back to Asia to explore more of this amazing continent!
Pin it for later!
Hi, my name is Sandra and I'm half of the traveling couple that makes up Bus stops & Flip-flops. I'm finally living the dream by traveling the world with my husband Geert. My other hobbies are eating good food, dancing and sleeping in. Did you enjoy reading my blog post? I'd love it if you leave a comment!
---
---