Things to do in The Netherlands beyond Amsterdam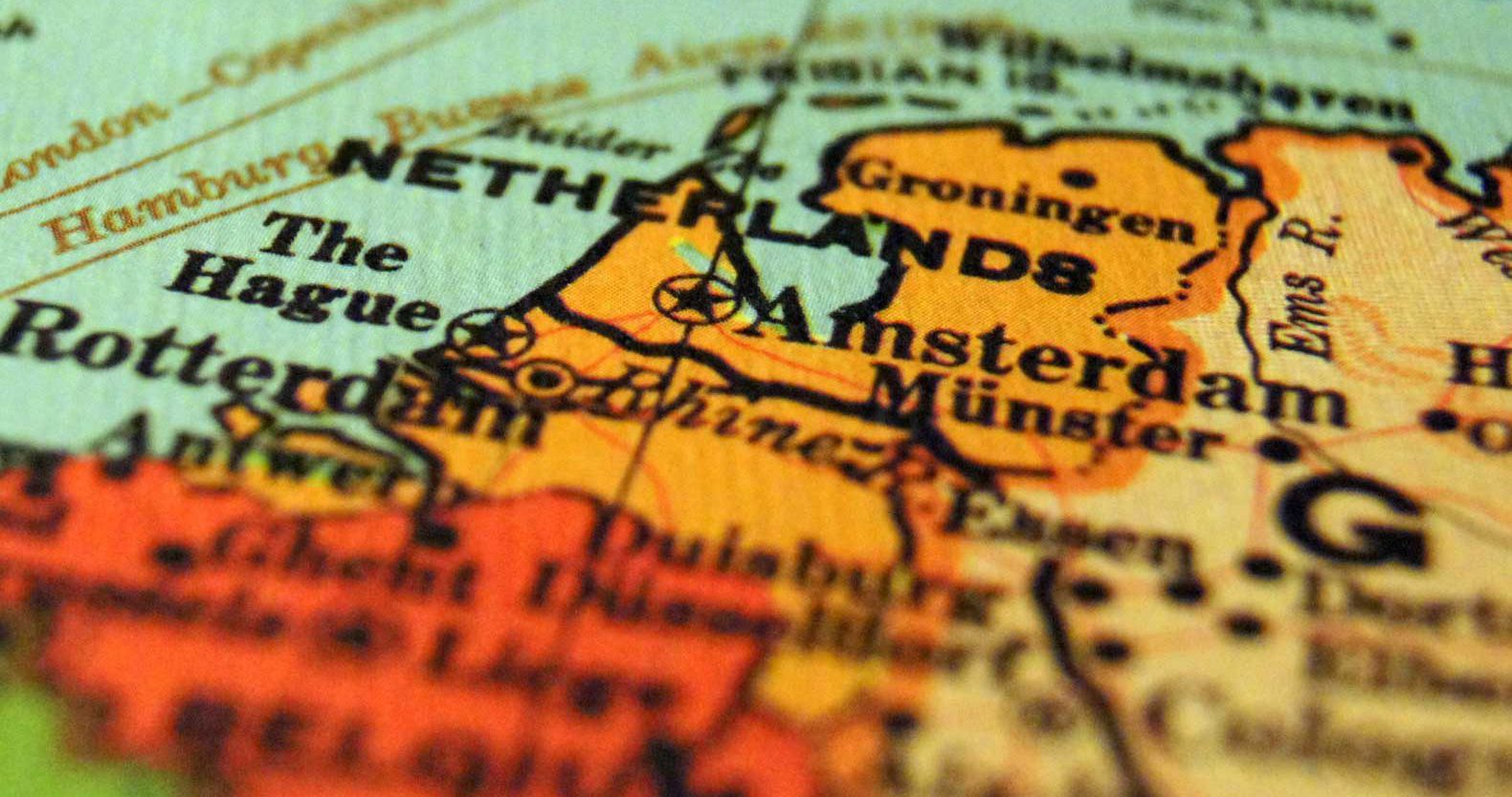 This post might contain affiliate links, which means we may receive a small commission on purchases made through these links, at no additional cost to you.
Many tourists only visit the capital of The Netherlands before they move on to other European countries. Little do they know that there are a lot more things to do in The Netherlands than just visiting Amsterdam! We are here to tell you that The Netherlands packs a lot of gems outside of Amsterdam. Get ready for those beautiful places where you won't find busloads of tourists and make sure that you add these destinations to your wish list.
1. Haarlem: Amsterdam without the crowds
Haarlem, often referred to as 'Small Amsterdam', is as beautiful as Amsterdam but without the hordes of tourists. This photogenic city's medieval architecture, beautiful canals and picturesque streets have earned it a top spot on our list of things to do in The Netherlands. When you're there, don't forget to visit the main cathedral 'Grote Kerk' and discover the hidden small squares while walking the 'Hofjesroute'. A great place to get a beer and a bite is the Jopen Church; a church turned brewery. And if you want an alternative view of the city, you can navigate the waters of Haarlem. You could take a canal cruise, but in our opinion it's much more fun to rent a boat yourself (no previous experience or licenses necessary)!
What's also nice is that the city is very close to the beach (some tourist guides actually call it 'Amsterdam beach'). You can take a train (+/- 10 minutes) or rent a bike and cycle to the beach in about half an hour from Haarlem's city center. This makes Haarlem a great summer destination as well!
And the best thing: Haarlem is just a 15 minute train ride from Amsterdam Central Station.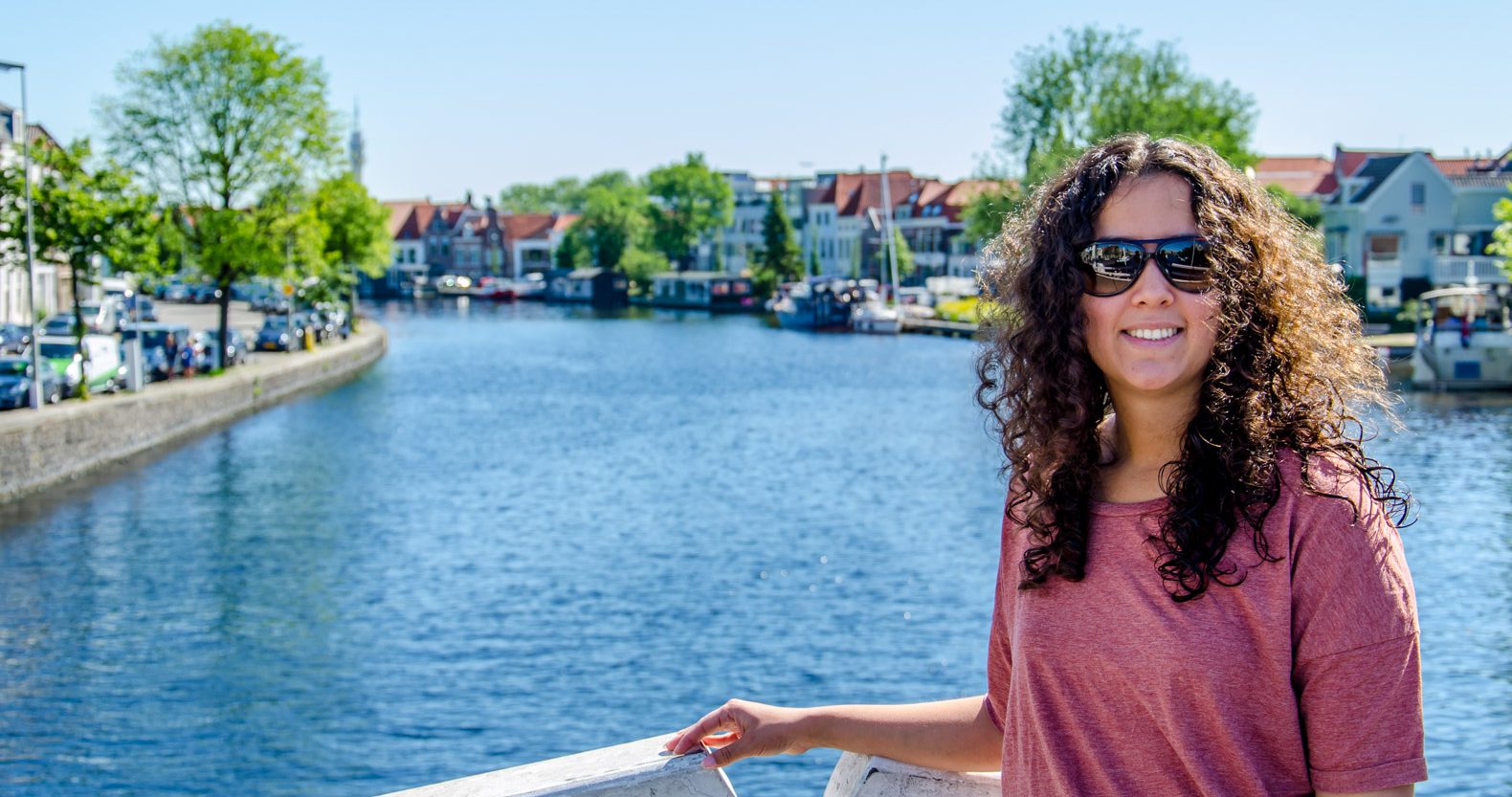 2. Rotterdam: satisfy your inner architect
If you're a fan of modern architecture you definitely shouldn't skip Rotterdam! While Rotterdam tragically lost many beautiful historical buildings during the World War II bombing in 1940, the city is now an open air museum of great modern architecture. Take an architecture tour by bike, visit the Euromast (tallest building in Rotterdam) to get a bird's-eye view, abseil down if you have the guts for it and take a boat tour around the Port of Rotterdam, the biggest commercial port in Europe. If some of the biggest container ships in the world don't impress you, we don't know what will!
Rotterdam can be reached in about 1 hour and 15 minutes by 'Intercity' train from Amsterdam Central Station. Be aware that some trains (not being 'Intercity') are faster but more expensive and may require reservation in advance.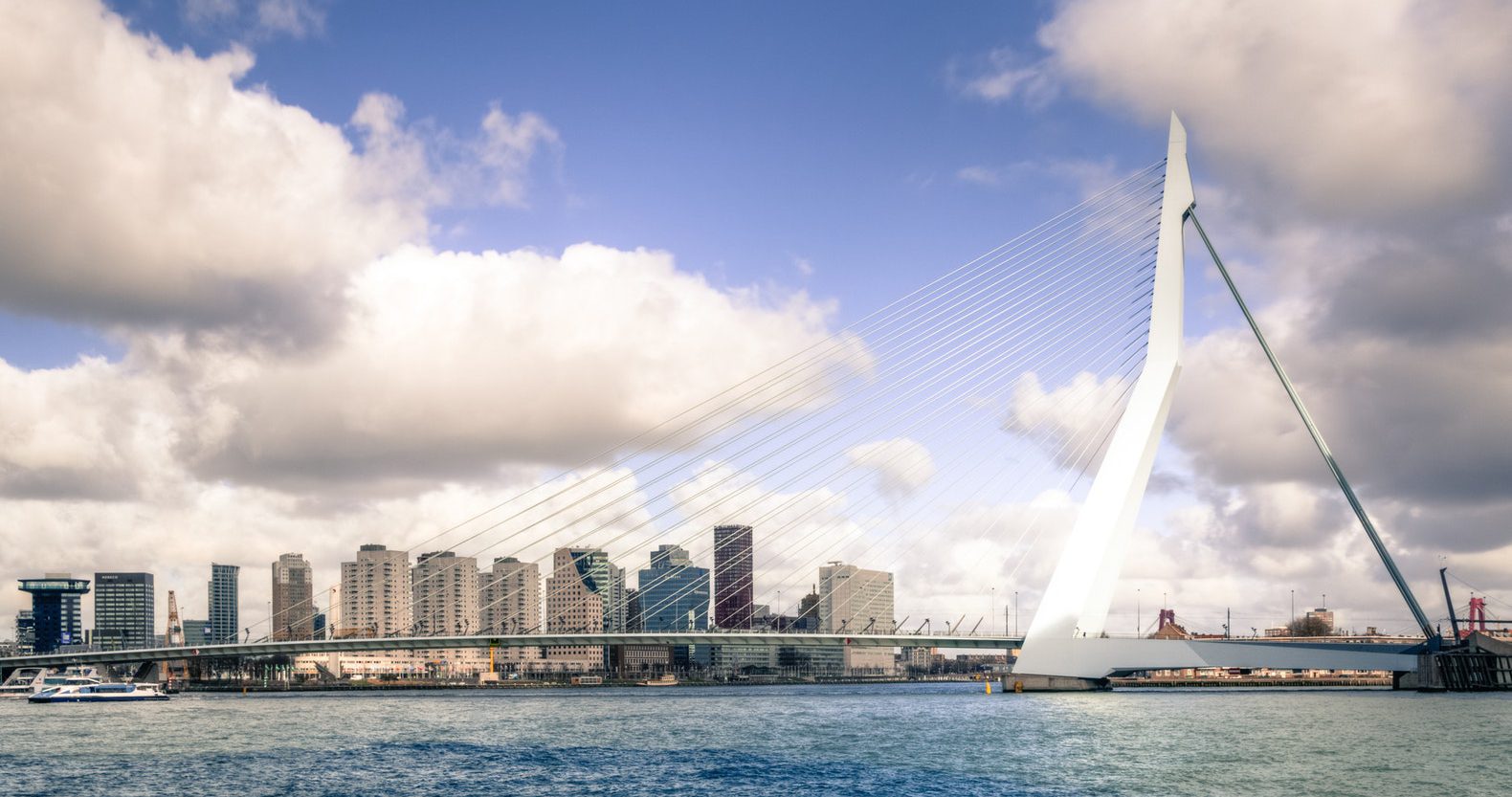 3. Themepark The Efteling: rollercoasters and fun rides in a fairytale setting
We are big fans of Themepark The Efteling and spending a day there is one of our favorite things to do in The Netherlands. Especially Geert has fond memories of visiting The Efteling as a child. From talking garbage cans which say "Thank you" when you throw something in, to exciting thrill rides with beautiful decors supported by great narratives. Even as adults we try to visit at least once a year. Being the biggest theme park in The Netherlands, it's situated in the middle of nature. In our opinion this makes it a more beautiful park than Disneyland in Paris (we know Disney fans won't agree!).
When planning your visit, keep in mind that the park is more busy during weekends and holidays, which will result in longer queues (especially in summer). We'd advise you to visit the park on a week day. Also be aware that when you visit in off-season (mainly winter), several rides will be closed due to maintenance or bad weather. The benefit of this is that the ticket prices are cheaper than in high season. We like to visit in spring or summer, though.
From Amsterdam Central Station you have to take a train to 's-Hertogenbosch and from there a bus to The Efteling. It takes about 1.5 to 2 hours to get there. Of course you could also decide to stay in 's-Hertogenbosch for a couple of nights (see below). If you do, it's only 30 minutes by bus to The Efteling.
Believe me, you won't regret going!
4. Leaving Giethoorn: rent a canoe!
Giethoorn, with all of its beautiful small canals is sometimes called 'Venice of the North'. It's actually quite the tourist attraction and one of the most popular things to do in The Netherlands outside of Amsterdam. If you visit in high season it can be very crowded. Although Giethoorn is very nice, the 'off the beaten track' tip we want to give you is to rent a boat and leave Giethoorn behind you. You'll enter the nature reserve 'De Weerribben' and 'De Wieden' and feel at peace right away.
If you feel particularly adventurous you can hire a kayak or canoe and go exploring. The great advantage of a canoe is that you can get to places where motorized boats are not allowed. If you like to be one with nature, hiring a canoe is the way to go! Even if you have never used a canoe before, it is not that difficult to learn and you will get the hang of it pretty quickly. Just be prepared for a sore back and arms after a day of rowing!
You can even make it a multi-day trip and set up camp right next to the water at one of the many campsites in the area. You can easily bring your own camping gear (tent, sleeping bags, the whole shabang) with you in the canoe and spend an awesome weekend on the water. If you don't want to lug along a lot of camping stuff, you can always book accommodation on your route.
Tip: don't go to Giethoorn on a Sunday. When we left Giethoorn on Friday it was rather quiet with some tourists walking around. When we got back on Sunday, to return our canoe, Giethoorn was one big traffic jam of boats. All the waterways were clogged by (tour) boats and canoes alike. It took us more than an hour to cover the last part of the route to the rental place. To compare: on Friday, on our way out of Giethoorn, we did the same in less than 10 minutes.
5. Park De Hoge Veluwe: take a breath in nature
Park De Hoge Veluwe is a nature park situated in the center of The Netherlands, near the city of Arnhem. It' s a beautiful park that is teeming with wild animals, among them the 'Big Four': the red Deer (the males have huge antlers!), the mouflon (sheep originally from Sardinia and Corsica), the wild boar (the little piglets are too cute!) and the roe deer (smaller than the red deer, but very beautiful). Throughout the park there are different hideouts specifically designed for spotting wildlife. If you want to maximize your chances of spotting wildlife, we suggest you either go early in the morning or late in the evening; this is when the animals are most active.
You can either walk through the park or take one of the famous 'white bikes' (included in the ticket price). Simply get a bike from one of the bike racks scattered throughout the park and start cycling. You can put it back at any of the bike rack at the park. Super easy and fun!
Park De Hoge Veluwe is also home to The Kröller Müller Museum, hosting an extensive art collection, both modern and historical. The museum has a big collection of Vincent van Gogh. Very nice, so go check it out.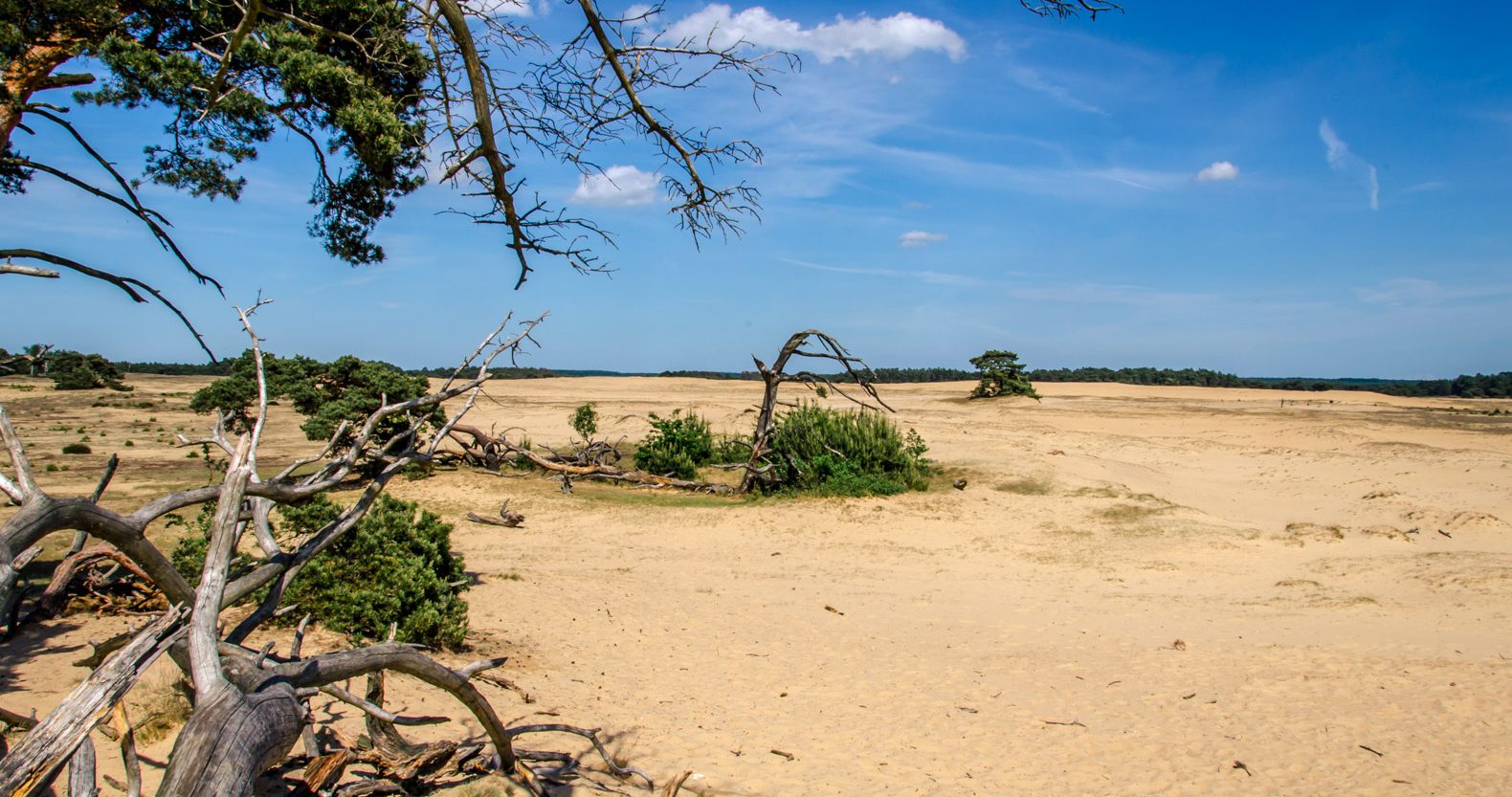 6. 's-Hertogenbosch: experience southern hospitality
's-Hertogenbosch holds a special place in our hearts. This is the city we've been living in for the last eight years, so of course we just have to include it on our list of things to do in The Netherlands. This beautiful city in the south of The Netherlands is reachable by train from Amsterdam within the hour.
As soon as you leave the station you should stop by the bakery of 'Jan de Groot' famous for its homemade 'Bossche Bol'. It's on the route from the train station to the city center. Order this famous pastry and you will get a sweet snack that is made of chocolate and whipped cream. Kind of like a huge profiterole. Expect long queues at the bakery as this pastry is a very popular one (they sell more than 500.000 per year)! But we promise you: if you have a sweet tooth, this famous pastry won't disappoint!
After you finished your 'Bossche Bol' you should book a cruise on the 'Binnedieze' of 's-Hertogenbosch (available from April until October). You will get a unique look at the beauty of the city while the boatman navigates the small waterways through (and under!) the city.
You also have to visit St. Johns Cathedral, one of the true eye catchers of 's-Hertogenbosch. You can enter the cathedral for free for a short visit. You can also climb the bell tower, as long as you make a reservation in advance for a guided tour. Expect magnificent views of the city and the nature reserve 'The Bossche Broek' that lies right next to the city.
And if you haven't seen enough of the city (and we can imagine you haven't!) we advise you to visit the tourism office. It is located at the central market square in the oldest brick building of The Netherlands.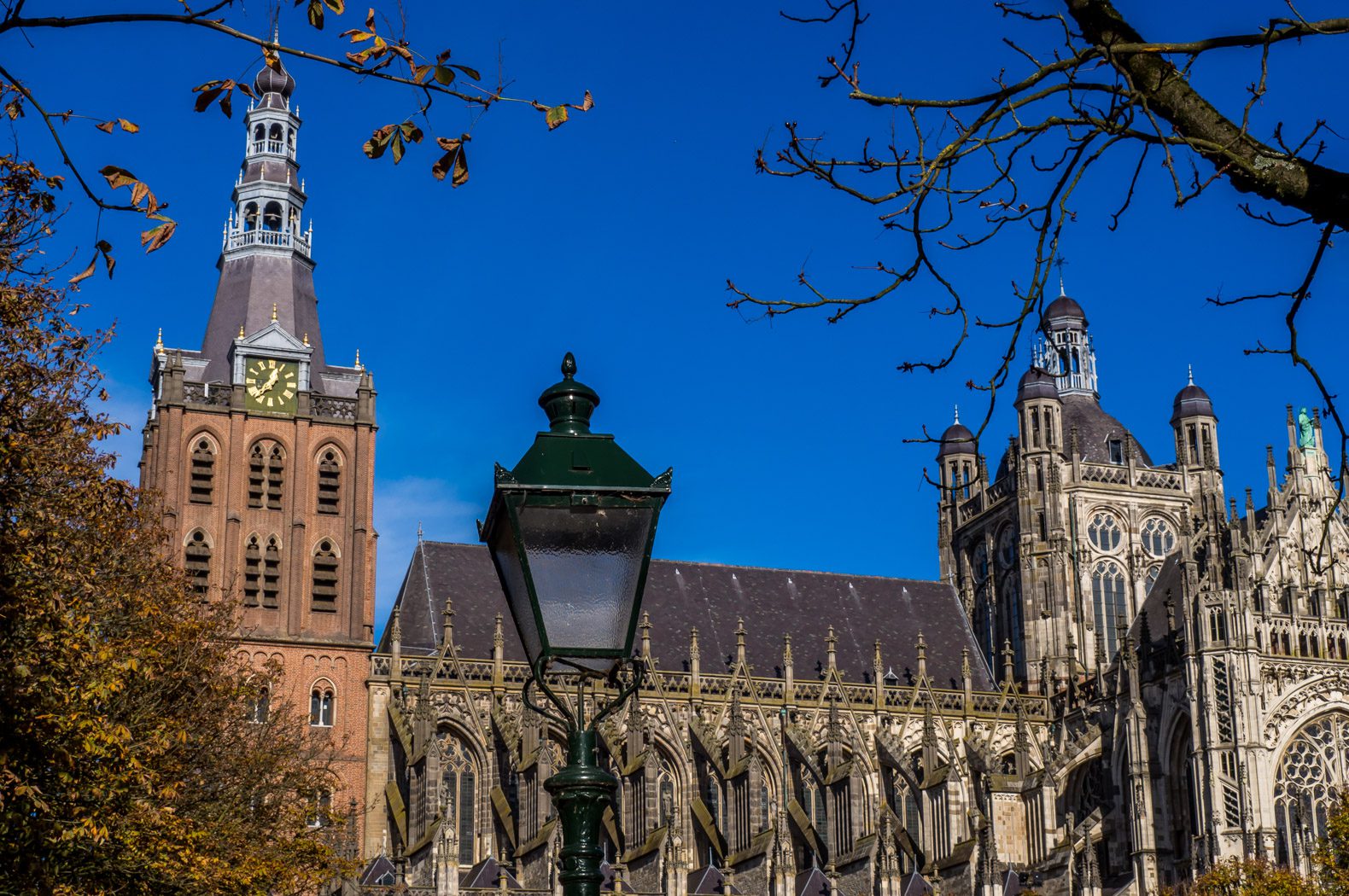 Bonus tip: carnaval
If you happen to be in The Netherlands in February you have to experience Dutch carnaval. This four to five day event takes place in the provinces Noord-Brabant and Limburg (the south of The Netherlands). Everyone dresses up silly and parties all day and night on the streets and in bars. If you decide to go (and you should!) then we strongly advise you to dress up because, first of all, it's fun and, second, you will really stand out if you don't. There are big parades and music everywhere. During carnaval you can visit cities like Maastricht, 's-Hertogenbosch, Eindhoven or Breda. These are all cities which host big carnaval events. If you visit, don't expect to be doing anything else than carnaval; everything during these days revolves around carnaval.
So what are you waiting for? Get on that train and discover all these amazing things to do in The Netherlands beyond Amsterdam!
Pin it for later!
Hi, my name is Geert and I'm traveling the world together with my wife Sandra. I like photography, cooking and eating good food, and exploring the outdoors.
---
---