Our favorite wanderlust movies and documentaries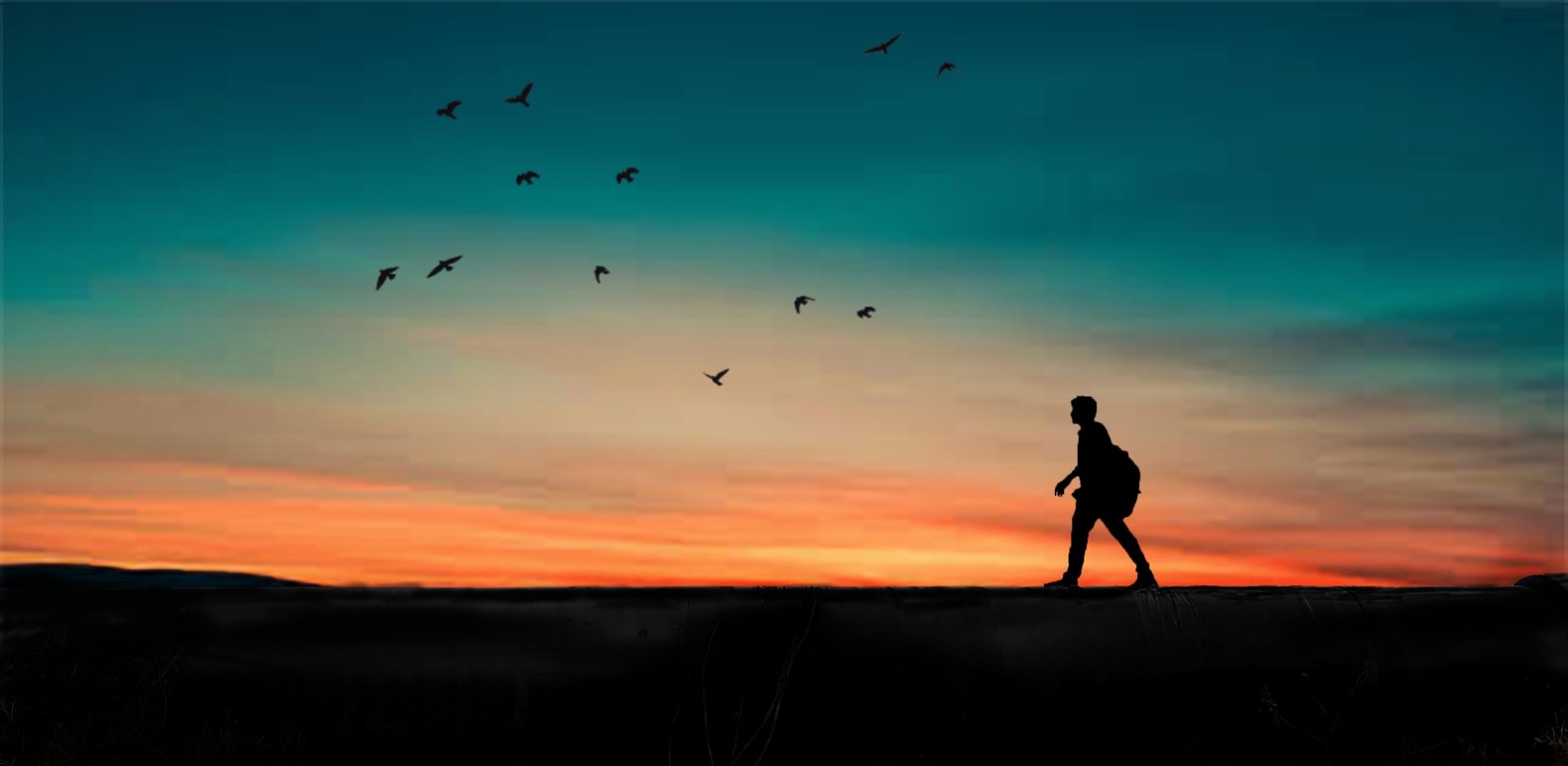 This post might contain affiliate links, which means we may receive a small commission on purchases made through these links, at no additional cost to you.
When we're not traveling we love to watch movies and documentaries about people who are. We know; it's not the same as traveling yourself, but it's the next best thing! And sometimes we just want to be couch potatoes and watch other people travel the world. Here are our favorite wanderlust movies and documentaties to inspire you to go out and see the world!
Wanderlust movies
Into the wild
Into the Wild is one of our favorite wanderlust movies about freedom and America's beautiful nature. It's based on a true story about Christopher McCandless hitchhiking through America on his way to the Alaskan wilderness. During his adventures he meets al kinds of remarkable people. Sure, we wouldn't follow this movie to the letter, but the underlying philosophy of McCandless' motives for his travels are definitely food for thought!
The Motorcycle Diaries
This great wanderlust movie is about a young Ernesto 'Che' Guevara and his friend Alberto Granado taking a ragged motorcycle on a four month journey to see the South American continent. During their travels Che experiences the social injustice on his continent first hand. This journey shaped him into the man and, later on, guerrilla the world knows today.
Aside from whether or not you support the ideas and ways of Che Guevara, above all, this is an emotional and funny road trip movie about friendship, values and the beauty of South America's nature.
The Best Exotic Marigold Hotel
We had a blast watching this movie! It's about seven elderly British people that respond to an online ad from a luxury hotel and travel to Jaipur, India. Each has his or her own reason to do so. What they find is a ramshackle hotel run by a dreamy but incompetent young Indian manager. Although their stay doesn't turn out as they pictured it back in England, their shared adventures binds them forever.
A typical feel good movie that is both funny and endearing.
This is one of our top picks of wanderlust movies!
The Bucket List
What if you only had a year left to live? What would you do with your remaining time? This question goes through all of our heads sometimes, especially when you lose a loved one and you're again reminded of your own mortality.
This movie is about two terminally ill cancer patients who meet each other in the hospital while both undergoing treatment. The one a corporate billionaire and the other a mechanic, they decide then and there to compile a bucket list and cross it off together before they die. While forming an unlikely friendship, they see the world and do all kinds of crazy and cool stuff.
We know, not everyone has unlimited amounts of money to pursue their wildest dreams, but that's not the message of the movie. The message is that you shouldn't wait with what you want in life. We'd rather regret the things we've done in life then the ones we didn't!
Wanderlust documentaries
Anthony Bourdain: Parts Unknown
If you like to travel and are a foodie like us, you'll definitely love Anthony Bourdain: Parts Unknown. The foul-mouthed Anthony Bourdain, famous chef and host of the series, takes you on a trip around the world. He samples different local foods, meets all kinds of interesting people and admires beautiful landscapes. From Myanmar to Congo and from steaks to deep fried creepy crawlers; Anthony sees and eats it all!
Unfortunately, Antony passed away in June of 2018, at age of 61. His 12th season of Parts Unknown was still in the making.
Dark Tourist
Dark Tourist, a Netflix original, is centered around David Farrier, a New Zealand film maker. He discovers the world's darkest and weirdest places that most travelers ignore on their journeys. He's intrigued by the people and stories behind these special places. In one episode you'll see him visiting the Aokigahara Forest in Japan, better known as the Suicide Forest. In another episode, he participates in several Pablo Escobar tours in Colombia.
You might think that this series is too dark for you, but after watching it we can say that it's not as scary as it sounds. You hardly see any blood and no gore and there aren't any really frightening moments. All things considered, it's a well-documented travel itinerary that shows you some pretty weird places and activities around the world.
Planet Earth
Aaaaah, Planet Earth! One of our favorite documentaries of all time! In 2007 BBC treated us to 11 episodes of breathtaking shots of nature and its flora and fauna. These beautiful scenes from all around the world are narrated by the best and most relaxing voice in the world, the voice of David Attenborough (or Sigourney Weaver if you watch the US narrated version, which we obviously don't recommend). Seriously, if that guy starts talking you forget all your worries in the world! And there is reason to celebrate, because as of 2016 there is a second series to this master piece, containing 6 episodes, called Planet Earth II. The trailer below is from Planet Earth II.
Tip: Also from BBC is the lesser known, but equally impressing, Human Planet. This series is about the human race and its adaptability to some of the most extreme environments in the world. From the sun scorched deserts to the freezing arctic, humans find their way. A definite recommendation!
Tales by Light
Tales by Light follows different photographers around the world. A beautifully shot documentary series explores all places of the earth, as seen through the lens of the artist. It shows their passion for photography, the destinations they hold dearest and what makes them love their work. As of 2018 there are three seasons available on Netflix. Although the main theme throughout the series is photography, it's not only interesting for photography enthusiasts!
Walking the Americas
Walking the Americas is about Levison Wood trekking 1,800 miles through Central America from Yucatán in Mexico all the way to the Colombian border. Together with his friend Alberto he walks through eight countries and their beautiful and remote landscapes. They meet all kinds of local communities, such as gang members in Honduras and the Kuna Indians in Panama. Their foot travel reaches a thrilling conclusion as they try to cross the Darien Gap, a dense jungle in Panama bordering Colombia and one of the most dangerous places in the world.
A must see wanderlust documentary series for all people who like to travel, hikers and non-hikers alike!
Tip: Also from Levison Wood are Walking the Nile and Walking the Himalayas. Both great series to watch. And when we think of it: man, that guy walks a lot in his life!
Do you have any other wanderlust movies or series that you can recommend? We would love to hear suggestions in the comments below!
Hi, my name is Geert and I'm traveling the world together with my wife Sandra. I like photography, cooking and eating good food, and exploring the outdoors.
---
---